'Dynasty' Season 3 Netflix Release Date: The CW Show is Streaming Worldwide This Week
Dynasty previously aired on Netflix outside of the U.S. the day after the show first aired on The CW, so fans were surprised when Season 3 did not become available on the streaming service. Then, Dynasty Season 3 did not release on Netflix eight days after the show's season finale, as is usually the case with CW shows, leaving fans wondering if the latest set of episodes would ever be streaming on the service.
However, Dynasty Season 3's Netflix release date is nearly here. The synopsis for those episodes reads: "As Dynasty hurtles into its explosive third season, the Carrington family will face the unknown on all fronts. Dealing with the fallout from the startling second season finale, Fallon (played by Elizabeth Gillies) is surrounded by a host of rivals looking to destroy her, the most wicked of which is her own brother, Adam (Sam Underwood), who takes the idea of 'sibling rivalry' to a whole new level of crazy."
If that has whetted your appetite for Season 3, there is some good news: It is finally coming to Netflix this week. The Netflix release date for the show is May 23.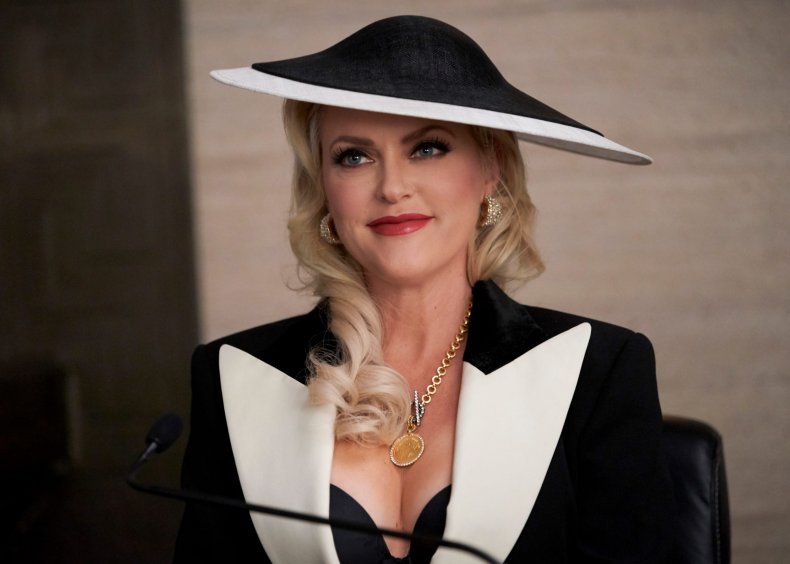 On that day, episodes of the show will be available after midnight PDT. The release time in your country, however, will depend on your time difference from the West Coast.
U.K. viewers will get Dynasty Season 3 at 8:01 a.m. BST on May 23.
On that date, Netflix will release all 20 episodes of the new season. This is two less episodes than fans might have expected, as production was cut short on the show due to the coronavirus. However, Season 4 of the show has already been confirmed, so viewers will get to see versions of those episodes too at some point.
One thing Netflix viewers will get to see in Season 3, however, is a new actor playing the iconic role of Alexis Carrington. After former Desperate Housewives star Nicolette Sheridan left the show in Season 2 due to some family issues, the show found a replacement for her halfway through its third season, when The Parent Trap star Elaine Hendrix took on the role.
Speaking to TVLine about taking on the character, played by Joan Collins in the original show, Hendrix described her take on the character as: "a throwback to the OG Dynasty, while also honoring the tone of what's happening now. I'm really thinking about what drives Alexis. She's a survivor, and she loves her kids. With those two elements alone, she'll do anything to anyone anywhere at any time."
Dynasty Season 3 is released on Netflix at after midnight PDT on May 23.