'Dynasty' Season 4: Why Fans Should Expect a Big Delay Before the Next Season Airs on Netflix and The CW
Dynasty Season 4 has been confirmed by The CW, meaning that the next set of episodes will come to Netflix at some point in 2021. However, fans of the show should not expect the next season to air in its usual September/October slot on The CW or its May slot on Netflix.
The CW renewed Dynasty for Season 4 in January 2020 along with over a dozen of its series. CW president Mark Pedowitz said at the time: "These early orders for next season give our production teams a head start in plotting out story arcs and a jump on hiring staff, and this also provides us with a strong foundation of established, fan-favorite CW shows to build on for next season."
However, this head start has presumably been canceled out by the outbreak of the coronavirus, which led to production closing early not just on Dynasty but the majority of CW shows. Unlikely to start shooting in time for their usual fall release dates, The CW has announced that many of its shows will not be returning until January 2021.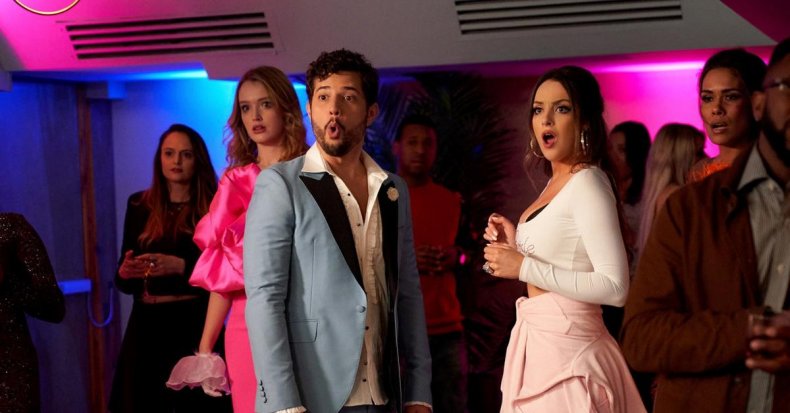 Though this is bad news for fans of Riverdale, The Flash and All America, which are all delayed until January, it is even worse news for viewers of Dynasty. According to TVLine, Season 4 of Carrington drama will now not air on The CW until spring 2021. Though the exact release date has not been announced, this most likely means that Dynasty's next season will start in May, after freshman CW series like Superman & Lois and Walker have ended their inaugural 13-episode runs.
Pedowitz has hinted that this might also mean that Dynasty Season 4 will be shorter than the previous seasons of the show. In a statement announcing the delayed release dates, he said: "We are planning our normal episodic counts... We have some shows that'll have 22 or 20 [episodes], we'll have some shows at 13."
The number of episodes that Dynasty Season 4 has will affect its release date on Netflix, which gets most CW shows eight days after their season finales air. If the show gets 13 episodes, then viewers will most likely get to watch them on Netflix in early October 2021. If the shows gets a full 22 episode order, however, fans are unlikely to get them on the streaming service until December 2021 or January 2022.
As for what fans will see when Season 4 finally airs, creator Josh Reims hinted that viewers may see the wedding of Fallon Carrington (played by Elizabeth Gillies) and Liam Ridley (Adam Huber), though not in the way originally planned.
Speaking to TVLine on what would have happened if they were able to film their most recent season finale, he said: "We would have seen Fallon and Liam get married, which we may still see next season.
"Obviously if we end up doing 21 and 22 as the first two episodes of next season, I'll have to adjust a little, because I don't want Episode 2 to feel like a finale. We're hoping to use as much as we can of what our plan was, since both scripts were already written."
Dynasty Season 4 is coming soon to The CW and Netflix.