Dynasty Season 4 is coming to The CW, nearly 12 months to the day since Sam drunkenly married stripper Scorpio while details of Adam's dark past were revealed to Anders. Fans who have been waiting a year for the wedding of Fallon and Liam will soon see episodes on TV—though viewers who want to binge the whole thing still have a while to wait.
When Dynasty Season 4 airs
The Dynasty Season 4 premiere has a release date of Friday, May 7, when the episode will air at 9 p.m. ET / 8 p.m. CT on The CW. The remaining 21 episodes of this season will then air weekly on the network.
The first episode of the new season is titled "That Unfortunate Dinner." The official synopsis for the episode reads: "Fallon (Elizabeth Gillies) and Liam (Adam Huber) plan their wedding, with some unsolicited input from Alexis (Elaine Hendrix), which leaves Fallon questioning if Alexis could be right. Alexis and Jeff (Sam Adegoke) have a photo shoot to announce their new 'power couple' status.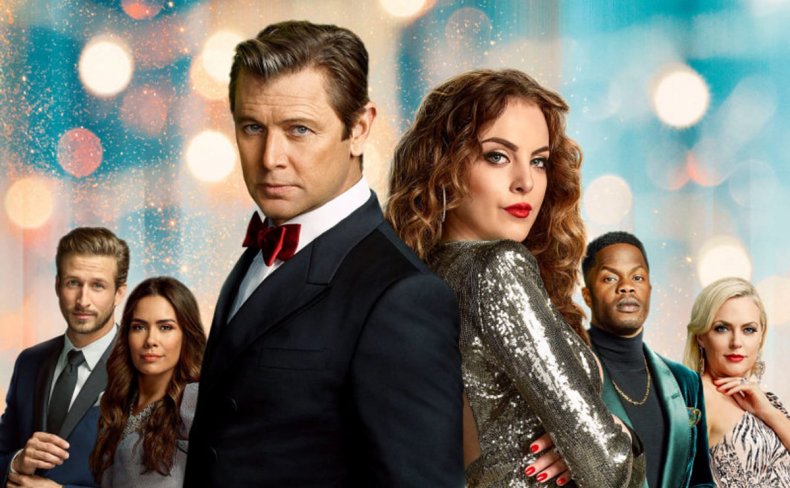 "Dominique (Michael Michele) runs into hiccups with her new fashion line and turns to unexpected sources for help. Meanwhile, Blake (Grant Show) is determined to work on his relationship with Cristal (Daniella Alonso) and Culhane (Robert C. Riley) advises Sam (Rafael De La Fuente) on his current state of affairs. Lastly, as Anders (Alan Dale) does some digging and is shocked by what he finds and Adam's (Sam Underwood) confession to Kirby (Maddison Brown) is met with surprising results."
The wedding of Fallon and Liam, meanwhile, is Episode 2 of the new season, "Vows Are Still Sacred."
How to watch Dynasty Season 4 online
In the U.S., episodes of Dynasty will be available to watch online for the next few months on The CW website and app. The network makes available the last five episodes of the show available to watch for free with ads.
Later in the year, the show will be streaming on Netflix. The show's release date has been announced yet on the streamer, but it will come eight days after the season finale airs on The CW. As Season 4 is set to have 22 episodes, the earliest Netflix release date for the show is Saturday, October 9.
Though the show previously aired weekly on Netflix outside of the U.S., since Season 3 the show has come to the streamer around the world all at once at the same time as it does in America. This means that international viewers will be waiting until fall for the latest misadventures of the Carringtons.