E. Coli Infections: Contaminated Romaine Lettuce Sickens 98, Hospitalizes 46
Fourteen more people have gotten sick from romaine lettuce tainted with E. coli, the Centers for Disease Control and Prevention announced on Friday, bringing the outbreak's total number of cases to nearly 100. Almost half of the 98 people who are sick have had to go to the hospital, but no one has died.
"This is higher than the hospitalization rate that we normally see with E. coli outbreaks, which is about 30 percent," Matthew Wise, the CDC's deputy branch chief for outbreak response, said during a media call on Friday. This high rate may be because the strain of E. coli in this outbreak produces a particularly nasty form of the Shiga toxin called Stx2. A similar strain also caused a very large outbreak linked to spinach in 2006.
"If you do not know whether lettuce is romaine, do not eat it. This includes lettuce in a salad mix. Package labels often do not identify growing regions. CDC is advising consumers not to eat or buy romaine lettuce if they do not know where it was grown," the agency wrote in an e-mail message to media outlets.
Most of the people who are sick have lived in California or Pennsylvania, but at least one case has been reported in 22 different states.
"We have identified one farm as the source of the whole head romaine lettuce that sickened people at a correctional facility in Alaska," said Stic Harris, the director of the FDA's coordinated outbreak response and evaluation network. However, Harris said it still wasn't clear how the lettuce was contaminated or if it was contaminated at the farm or elsewhere in the supply chain. Additionally, "we'd like to emphasize that most of the illnesses in this outbreak are not linked to this particular farm," Harris said. Other products at the farm do not seem to be contaminated.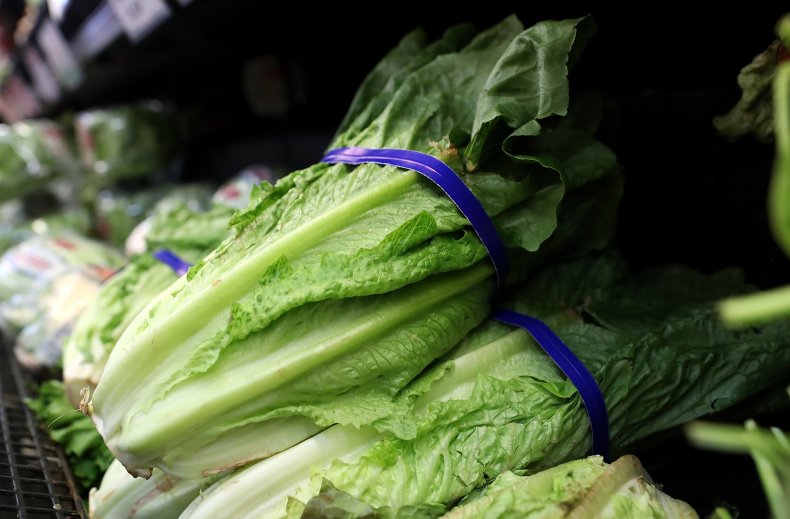 The lettuce from this farm is past its shelf life, and the farm is not currently growing lettuce. Dozens of other possible sources are being investigated.
One company, Fresh Foods Manufacturing, announced April 14 that it was recalling 8,757 pounds of salad mixes because its lettuce supplier was recalling products due to the E. coli outbreak. Those salads were sold in Indiana, Ohio, Pennsylvania and West Virginia.
The E. coli bacterium can cause bloody diarrhea, vomiting and cramps. In rare cases, people can develop a kind of kidney failure known as hemolytic uremic syndrome. People generally get sick within a week of eating contaminated food.
The outbreak first began in April.