E. Coli Outbreak Spreads to Seven States Without Known Cause: CDC
An outbreak of E. coli infections has stretched across several states, prompting an investigation from the U.S. Centers for Disease Control and Prevention.
The CDC confirmed the outbreak this week, but said the source of the bacterial infection is still unclear.
"CDC is not recommending that consumers avoid any particular food at this time," the organization's notice said. "Restaurants and retailers are not advised to avoid serving or selling any particular food."
The U.S. Food and Drug Administration and food safety and inspection officials from the Department of Agriculture are also looking into the matter, according to the CDC.
A map of the outbreak shows that people have been sickened in seven states across a wide geographical area. New Jersey has been hit the hardest, with six cases of the infection. Idaho is right behind with four infections.
The other states affected include Connecticut, Missouri, Ohio, Pennsylvania and Washington, for a total of 17 cases.
Officials have been analyzing the DNA of the bacterial strain in order to link the individual illnesses to the larger outbreak.
The people who have been confirmed sickened in the outbreak fell ill in late March, according to the CDC. Six of them were hospitalized and, of that group, one developed kidney failure from a condition called hemolytic uremic syndrome.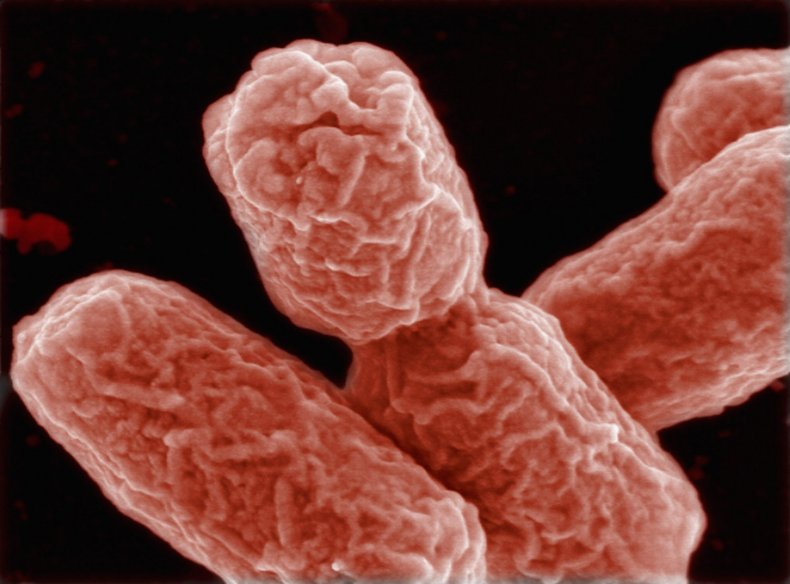 That condition most often affects children who have been infected with E. coli, the National Kidney Foundation explains. It springs up when the toxins from the bacteria spread from the intestines into the blood and cause damage to small blood vessels. It harms the kidneys when damaged red blood cells and other pieces clog up the organs and prevent them from doing their job of filtering waste from the body. Hemolytic uremic syndrome can be treated in many cases.
Out of the 17 new E. coli cases, 11 were found in women. The patients are between 12 and 84 years old. None of the patients has died.
"The investigation is still ongoing and a specific food item, grocery store, or restaurant chain has not been identified as the source of infections," the CDC said. "State and local public health officials are interviewing ill people to determine what they ate and other exposures in the week before their illness started."
People who have been infected with E. coli bacteria can show symptoms like bloody diarrhea, vomiting and stomach pain, but will often recover within a span of a week.
Some methods for reducing the risk of infection include thoroughly washing hands after using the bathroom or before cooking and eating, fully cooking meats to kill germs, and avoiding unpasteurized products like raw milk.
E. Coli Outbreak Spreads to Seven States Without Known Cause: CDC | Health