E. Coli Outbreak 2018: Lettuce Infects 53 People, 31 People Hospitalized In 16 States
Romaine lettuce from Arizona has caused an E.Coli outbreak, causing 53 people across 16 states in the U.S. to fall ill, and 31 people to be hospitalized, the Centers for Disease Control and Prevention announced.
"Consumers anywhere in the United States who have store-bought chopped romaine lettuce at home, including salads and salad mixes, should not eat it and should throw it away, even if some of it was eaten and no one has gotten sick," the CDC said. "If you do not know if the lettuce is romaine, do not eat it and throw it away."
Five patients reportedly have developed hemolytic uremic syndrome, a condition that causes kidney failure. No deaths had yet been reported.
The agency said the outbreak started in the Yuma, Arizona, region, but the supplier or distributor has yet to be determined. Sam's Club, Giant Eagle and Fresh Foods Manufacturing Co. are some of the retailers that have already recalled products that could be involved in the outbreak.
"Before purchasing romaine lettuce at a grocery store or eating it at a restaurant, confirm with the store or restaurant that is not chopped romaine lettuce from the Yuma Arizona growing region. If you cannot confirm the source of the romaine lettuce, do not buy it or eat it," the CDC said.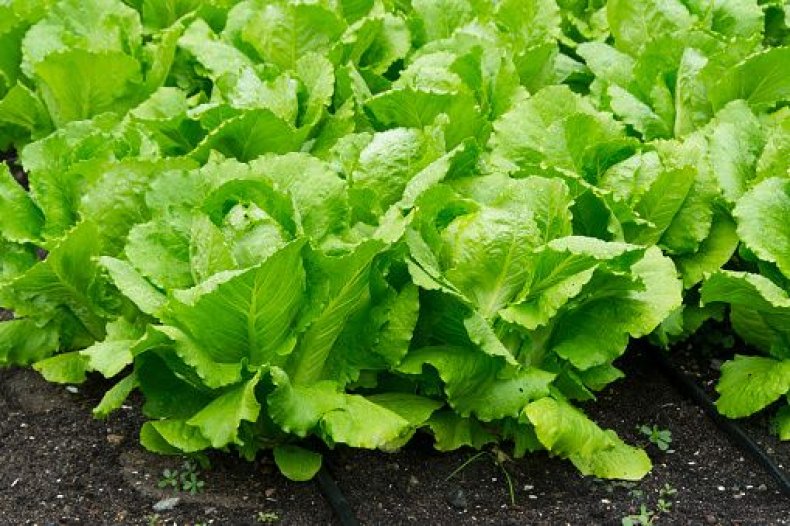 The outbreak has been linked to an E.Coli known as s O157: H7, which produces a chemical called Shiga toxin. The toxin sickens some 265,000 people and kills about 30 Americans every year, according to the CDC.
So far, Pennsylvania and Idaho reportedly have the largest number of cases. Other cases have been spotted in states like New Jersey, New York, Virginia, Ohio, Alaska, California, Arizona, Connecticut, Louisiana, Illinois, Missouri, Michigan, Washington, and Montana. Earlier this month, local Panera Bread's in some New Jersey counties were being investigated after consumers fell ill.
Severe stomach cramps, vomiting, and diarrhea are all symptoms of E. Coli. The symptoms can take three to four days to appear.