Newest Batch of E-Mails Show Clinton Worried About Wikileaks, Press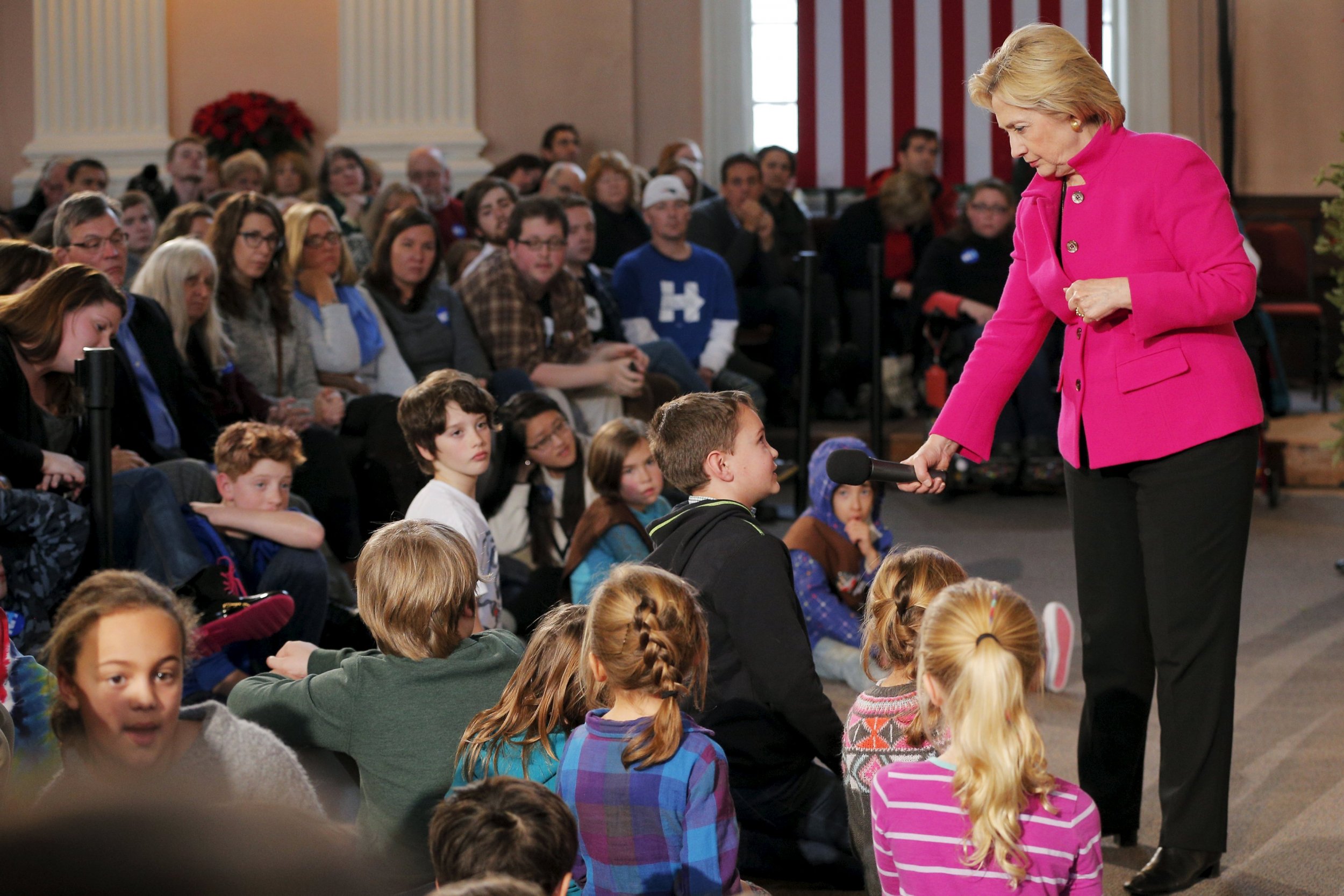 With just hours to go before Washington rang in the new year, the State Department released some 5,500 of Hillary Clinton's emails as part of the massive document dump ordered by a federal judge overseeing the controversy surrounding the former secretary's private email account
The voluminous documents cache, at least at first blush, contained no bombshells. Much of the most tantalizing ones—such as a call with Bibi Netanyahu— are redacted and many are about dull topics like scheduling. Sidney Blumenthal, the longtime Clinton ally, whose notes to the Secretary were an intense focus at the House Benghazi Committee hearings earlier this year, sent more memos to the Secretary but they didn't seem to touch on Libya. They included one touting a Senate report that was critical of the George W. Bush administration's handling of the hunt for Osama Bin Laden in the first days of the Afghan war. Another reflected on whether former British Prime Minister Tony Blair, a mutual friend of both Clinton and Blumenthal, might become the president of the European Union.
In one notable exchange in 2010, Blumenthal sent her an editorial from an Israeli news outlet laying out concerns that David Petraeus, the former general and CIA director, was making the Israeli-Palestinian conflict an American national security concern, Clinton didn't simply just pass on Blumenthal's note but sought his counsel on what to do. The Israeli columnist worried that Petraeus's comments were tantamount to a "doomsday weapon" that would hurt Israel. Clinton tells Blumenthal that she has to speak at a meeting of the pro-Israel American Israel Political Action Committee and asks him what should she say to the group.
Concern with press coverage of the State Department was a focus of Clinton's. She laments a piece by Jack Shafer, then of Slate, about Wikileaks disclosures that seemed to suggest U.S. diplomats had engaged in spying. Clinton didn't seem to know much about Shafer and was told that he writes about the media. An article by Christopher Dickey, no longer with Newsweek, rebutting the notion of American decline was approvingly circulated.
The Wikileaks disclosures brought a thundering response from the State Department's Harold Koh, then its legal counsel, who threatened severe action against the group's founder, Julian Assange. By contrast, former Secretary of State Henry Kissinger had kind words for Clinton in a letter to her from June 2012 in which he was trying to secure the release of documents from his tenure as Secretary in the 1970s. At the end he penned a handwritten addenda: "I greatly admire the skill and aplomb with which you conduct our foreign policy."
Thursday's dump left the State Department shy of the court's order to release 82 percent of the documents.
"We have worked diligently to come as close to the goal as possible, but with the large number of documents involved and the holiday schedule we have not met the goal this month," the Department's statement declared. "To narrow that gap, the State Department will make another production of former Secretary Clinton's email sometime next week."
Ironically, the dump includes a complaint by top Clinton adviser Jake Sullivan noting that he was writing from his personal email because the State Department's email system: "I suppose a near-term fix is to just send messages to this account -- my personal account -- and I will check it more regularly."
On a lighter note, Clinton confidante Cheryl Mills tells the Secretary that the now iconic picture of her reading her BlackBerry on an Air Force Transport had gone "viral." "You look cure," Mills added.
Today's tranche is lacking the search tools that were available in previous releases so reporters trying to sort by topic or author or recipient were unable to do so.