E-Trade Blocks Customers From Buying Enochian Stock After Announcement of Potential HIV Drug
Electronic trading platform E-Trade has reportedly blocked customers from buying Enochian Biosciences stock after the biotech announced the Food and Drug Administration had accepted its Pre-IND (Investigational New Drug) request for a potential HIV drug.
On Monday morning, E-Trade users trying to purchase stocks of $ENOB received error messages that read, "Opening orders for this security cannot be accepted at this time."
Hours earlier, Enochian Biosciences, which focuses on gene-modified cellular ad immune therapies in infectious diseases and cancer, had announced that the FDA approved its request to expand study of its new drug. Shares more than doubled in value following the announcement and were up 130 percent Monday morning.
Dr. Serhat Gumrukçu, a co-founder of Enochian Biosciences, submitted the request based on the results for a 54-year-old man living with HIV who failed to suppress the virus with antiviral therapy.
The patient subsequently achieved viral control with 155 days of treatment using Natural Killer (NK) and Gamma Delta T-cells collected from another person. It is believed that GDT cells, a small subset of immune cells that can be infected with HIV, could be a key factor in controlling the virus.
Enochian Biosciences holds the exclusive license for this innovative technology.
"Because the promising early results are only in one person, it is important to study the approach in a larger population," Dr. Mark Dybul, an HIV researcher and executive vice chair of Enochian Biosciences' board, said in a release.
"In addition, because many people achieve suppression with antiviral treatment, it is key to extend the evaluation to that specific group. Pre-IND is an important step to exploring the possibility of testing this novel NK-GDT treatment," he said.
While infections are on the decline—down 73 percent since the AIDS epidemic began in the 1980s—approximately 1.2 million people in the U.S. have HIV, according to the Centers for Disease Control and Prevention. About 13 percent of those infected don't know it and require testing.
Currently, more than half of HIV-positive Americans have received treatment that prevents the virus infection from progressing into AIDS.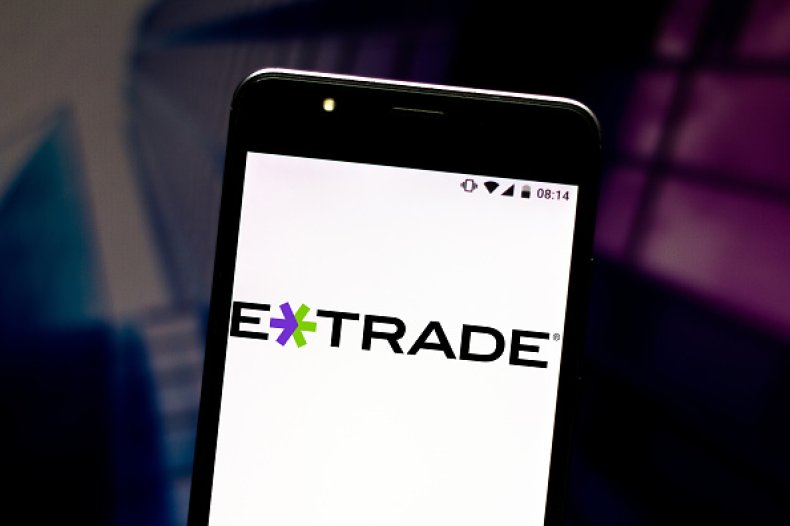 This isn't the first time E-Trade has restricted stock purchases. In January, the Morgan Stanley subsidiary limited purchases of GameStop and AMC after prices skyrocketed to unprecedented highs as a result of buying by amateur traders.
"Amid the extraordinary volumes in GME and AMC, we chose to limit client activity in these names late in the trading day in order to ensure that we could continue to serve our broader client base," E-Trade said at the time. "We take actions like this seriously and only initiate them in rare circumstances."
The platform allows customers to trade financial assets, including common stocks, preferred stocks, futures contracts, exchange-traded funds, options, mutual funds and fixed-income investments.
Newsweek reached out to E-Trade for comment but did not hear back before publication.