E3 2018: Microsoft Announces 'Nier: Automata' Coming to Xbox One on June 26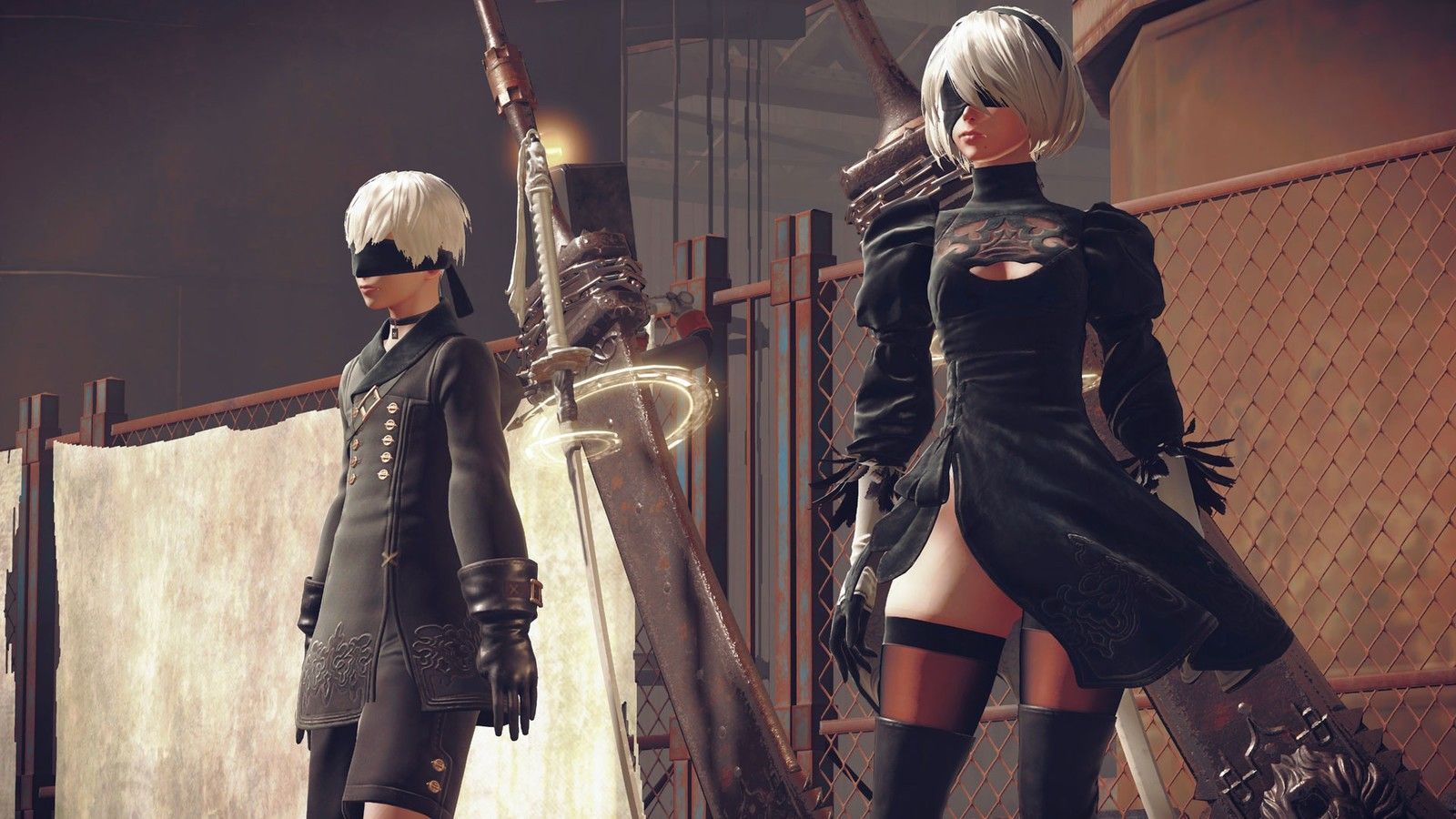 Nier: Automata is coming to Xbox One on June 26 in a special Become As Gods edition, Microsoft announced today during its E3 2018 press conference. The announcement leaked earlier today but was confirmed during the show.
Nier: Automata — Become As Gods edition will bundle the base game, the 3C3C1D119440927 expansion and a whole bunch of in-game skins and accessories — including a Grimore Weiss-themed robot pal — for the Xbox One digital store. Microsoft has yet to confirm whether or not the game will be coming to retail stores.
The 3C3C1D119440927 expansion includes costumes from the original Nier game and three different "battle challenges," including one that pits you against Square Enix CEO Yosuke Matsuda. Other bits of DLC include:
Retro Red Pod Skin
Retro Grey Pod Skin
Cardboard Pod Skin
The Machine Lifeform Mask Accessory
Nier: Automata is the mind-bending brainchild of Nier and Drakengard director Yoko Taro, with a brisk combat system courtesy of Bayonetta dev PlatinumGames. According to Square Enix, as of last week, Nier: Automata broke sales records by selling over 3 million units worldwide, including units shipped to retailers as well as digital sales.
Nier: Automata was released in March 2017 to near-universal aplomb, including best RPG at the 2018 D.I.C.E. awards, Best Narrative and Best Score at The Game Awards and Excellence in Technical Achievement at the SXSW Gaming Awards.
Though Nier: Automata is mostly a standalone experience, players don't need to have played through Nier or the Drakengard series in order to enjoy it.
Nier: Automata — Become As Gods comes to the Xbox One digital store on June 26. Will you be playing Nier: Automata on Xbox One? Feel free to let us know in the comments section below, and don't forget to stay tuned to Newsweek's Player.One for more on E3 2018.
E3 2018: Microsoft Announces 'Nier: Automata' Coming to Xbox One on June 26 | Gaming