Every June the screen-strained eyes of the gaming world turn to Los Angeles for E3, the industry's premier trade show and hype-a-thon. It's a massive, closely watched, week-long gauntlet of announcements, previews and demos. This year's edition featured all the big players, with the exception of Sony (which is rumored to have something big to announce sometime later this year about its forthcoming PlayStation 5.) Newsweek is part of E3's game critics panel, tasked with choosing this year's best at the show. Here are our picks from what we demoed and what we learned about during E3.
Watch Dogs: Legion
Release Date: 03/06/20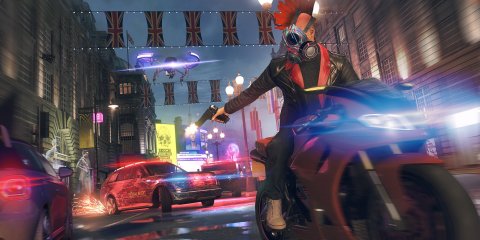 Ubisoft returns to the world of high-tech tactical hacking for the third installment in the franchise. This time around, you can recruit anyone walking in the world (yes, including badass grandmas) to join your underground resistance movement in its fight against dystopian overlords. An emphasis on non-lethal solutions to player missions reveals a thoughtfulness often absent from action-heavy fare.
Marvel's Avengers
Release Date: 05/15/20
There is no Endgame when it comes to the world's hottest comic book franchise. The Avengers video game debut features the core heroes (Captain America, Iron Man, Hulk, Thor and Black Widow) at launch but promises to expand to a massive roster of fan favorites. Take the fight to villains like Taskmaster in solo or co-op play and learn to master one Avenger or switch between heroes for the big screen experience.
Star Wars: Jedi Fallen Order
Release Date: 11/15/19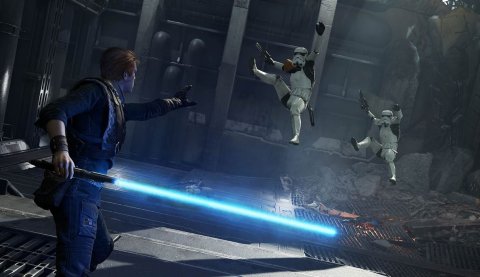 The Star Wars fanbase is vast and vocal and Jedi: Fallen Order has several disappointing games to make up for. Our hands-on demo showed more promise than pitfall, bouyed by a solid combat foundation spry enough to support crazy Jedi skills. If the story can be as compelling as the combat, fans might finally have the game we've been looking for.
Luigi's Mansion 3
Release Date: TBD 2019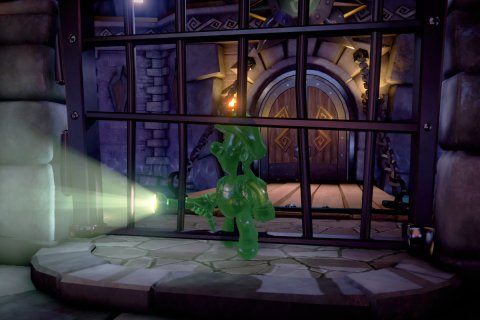 Mario's brother Luigi has lost his friends in a haunted hotel and it's up to the brother with the green hat to bring them back. Travel through different floors with themes like a medieval castle while capturing ghosts in a powerful vacuum. To help you complete puzzles and avoid traps, use a green, slimy version of yourself called Gooigi. Luigi ain't afraid of no ghosts.
DOOM Eternal
Release Date:11/22/19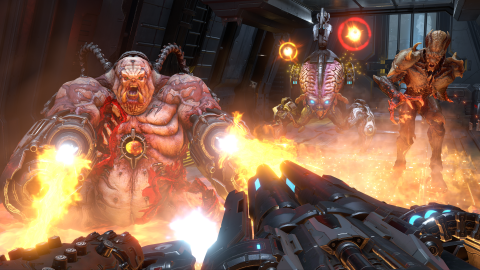 Taking the well-tuned gameplay of 2016's DOOM reboot and adding a more refined combat system, Eternal is a must-play for lovers of demon-slaying carnage. You'll travel to the surface of Mars armed with an array of flamethrowers, missile launchers and blades to deal with a hellscape invasion.
Animal Crossing: New Horizons
Release Date: 03/20/2020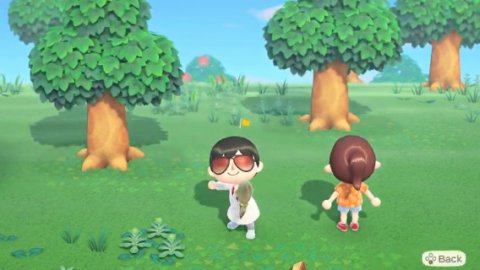 The series featuring bipedal animals and wood chopping is finally making its debut on the Nintendo Switch. Delayed until 2020, New Horizons will have players start out with a small camp and build it out to a town bustling with citizens. Collect bugs in nets and go fishing while earning bells.
Cadence of Hyrule
Release Date: Out now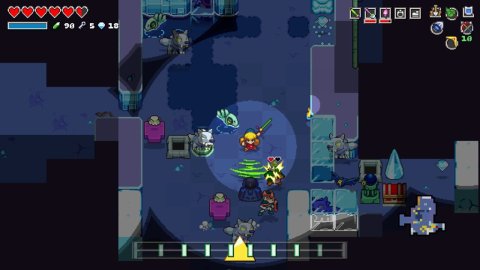 Blending exploration and puzzle-solving with rhythm game elements, this indie spin on Nintendo's hallmark Legend of Zelda manages to be both challenging and accessible.
Cyberpunk 2077
Release Date: 04/16/20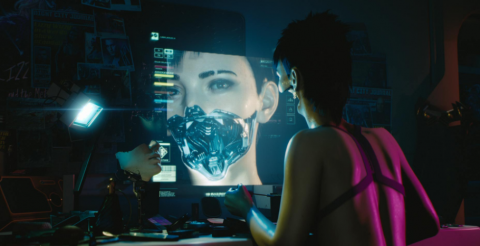 CD Projekt Red became one of the hottest studios in gaming after completing the last installment in The Witcher trilogy in 2015. Now they're leaving Polish folklore-inspired games for a near future neon-fueled fever dream. Cyberpunk 2077 puts players in a massive, living world full of cybernetic enhancements, high-drama hacking and plenty of gunplay.
Star Renegades
Release Date: TBD 2020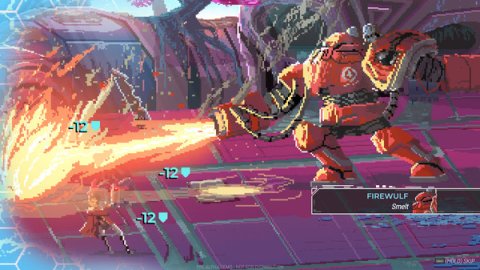 The massively talented team at Massive Damage Inc. is back with another retro-inspired pixel art sci-fi space epic. Fans of their previous release, Halcyon 6, will find the same challenging turn-based combat and wry, irreverent wit. It's shaping up to be a tactical triumph and comes to PC, Switch, Xbox and PS4 early next year.
Pokemon Sword and Shield
Release Date:11/15/19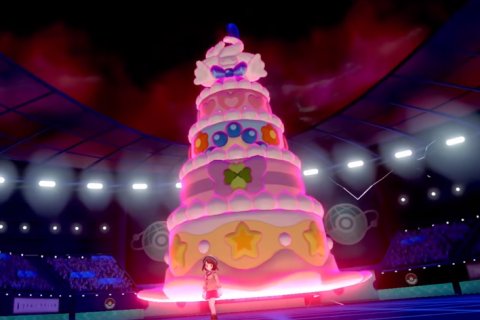 The eighth (!) installment in the indomitable monster-collecting franchise lands on Nintendo Switch this fall. Set in the all-new Galar region, loosely based on the United Kingdom, there's a heap of adorable new critters to catch and battle against, including an outrageously cute electric corgi named Yamper.
Oddworld: Soulstorm
Release Date: Early 2020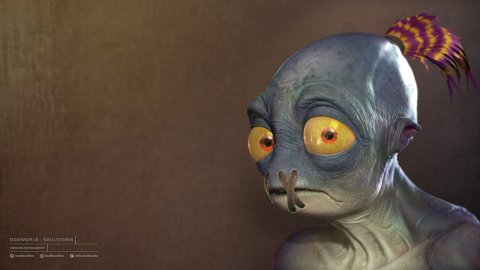 Abe is back and he's helping friends escape a dystopian factory. Collect workers while disarming guards with collected materials in this 2-D platformer. Your decisions determine the outcome of the game, with each murdered guard or saved employee impacting your "quarma."
Wolfenstein: Youngblood
Release Date: 7/26/19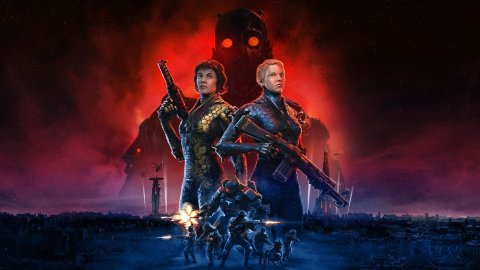 This spinoff of Bethesda's wildly popular Wolfenstein sees the daughters of series protagonist B. J. Blazkowicz team up to rescue their dad in Nazi-occupied 1980s Paris. Innovative multiplayer elements add refreshing variety to the familiar first-person shooter formula.
Final Fantasy VII Remake
Release Date: 03/03/20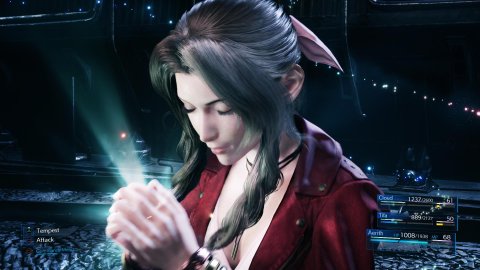 Square Enix first announced plans to remake the much-loved 1997 role-playing game back at E3 2015. Four years later, the first playable demo seems to have been worth the wait, with dazzling visuals and a spiffed-up new combat system that retains the strategy of old-school, turn-based gameplay while adding a modern dash of rapid-fire responsiveness.
Outer Worlds
Release Date: 10/25/19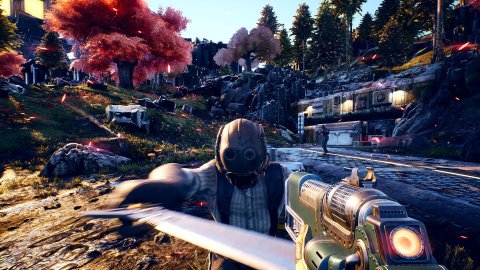 This game tells the story of a deep space colony run with ruthless efficiency by a cabal of nefarious corporations. Players can choose to be part of the solution or part of the problem by way of branching dialogue options packed with consequences. What you say, and to whom, matters almost as much as who you decide to shoot.
Legend of Zelda: Link's Awakening
Release Date: 10/20/19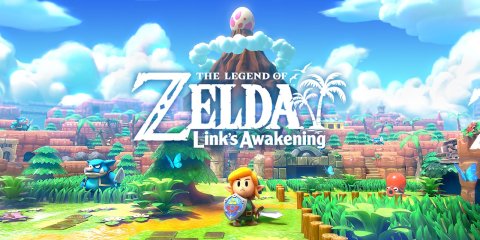 A remake of the classic Zelda title for the original Game Boy, Link's Awakening dumps our protagonist on an island without any memories. You'll need to traverse through dungeons, defeat enemies and collect instruments to wake the Wind Fish. The updated graphics for the Nintendo Switch make the world pop with a fresh coat of paint.
Fall Guys: Ultimate Knockout
Release Date: TBD 2020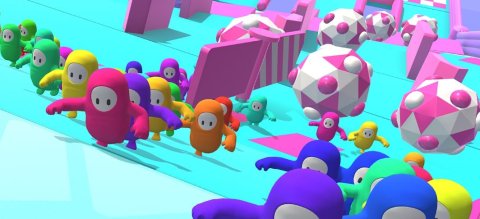 Battle royale games are all the rage these days, but this new take on the genre is delightfully absurd. One hundred players compete in American Gladiators-style obstacle courses until one reigns supreme. Each player controls a colorful, rubbery doll that looks adorable even as it is smashed, splashed and squished across dozens of stages.
Dragon Ball Z: Kakarot
Release Date: Early 2020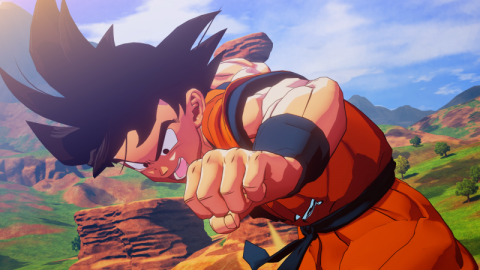 Adapting the most iconic storyline from this long-running series into a charming, characterful action role-playing game, Dragon Ball Z: Kakarot is the closest thing to playing anime. Soaring through the game's wide-open, colorful environments and super-powered combat makes for a giddy rush.
Stronghold: Warlords
Release Date: TBD 2020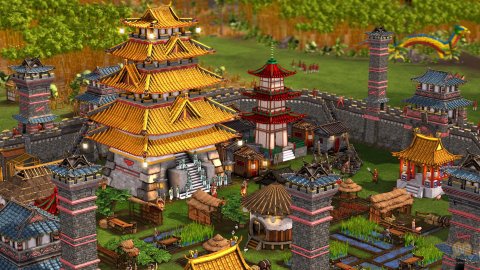 Firefly returns with a fresh take on their long-running Stronghold franchise. It keeps the classic castle-building, but now it's bolstered by a new system that allows players to recruit AI-controlled allies to do their bidding. The Far East setting provides a vibrant color palette, a nice departure from the many shades of beige seen in the desert map of Stronghold: Crusader 2.