E3 2019 Dates: Next Year's Big Show Already Confirmed for Return to Los Angeles
Even though we're still wrapping up E3 2018, we already have some early information on E3 2019, including dates and locations. Video gaming's biggest show returns to the Los Angeles Convention Center next year from June 11 to June 13.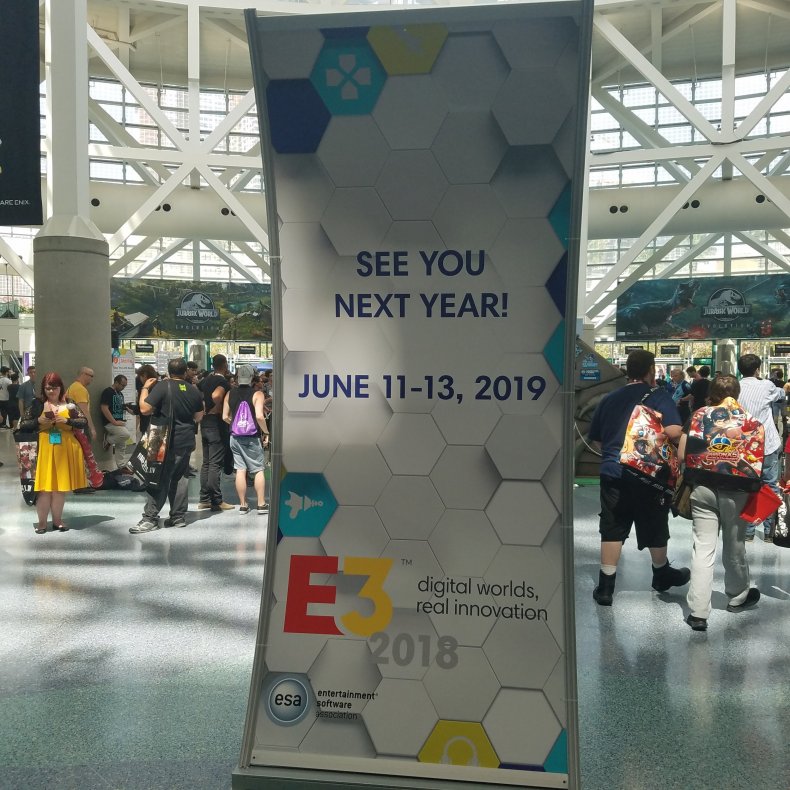 15,000 fans were among the total 69,200 in attendance this year. "E3 2018 was an enormous success, amplified by the thousands of gamers in attendance and millions more around the world who watched online," Michael D. Gallagher, president and CEO of ESA, said in a press release. "E3 2018 reinforced the cultural prominence of video games for a global audience. Congratulations to our innovative exhibitors, members, and partners and to the millions of gamers who celebrated a spectacular E3 with us."
Video Games At E3 2019
We can already guess a number of games that will be highlighted at next year's E3. These games are either known to be releasing in 2019 or have been announced with no release windows.
Gears 5
Cyberpunk 2077
Starfield
Ghost of Tsushima
Skull and Bones
Jump Force
Star Wars Jedi: Fallen Order
The untitled Switch Pokémon game
The Last of Us Part 2
Halo Infinite
Metroid Prime 4
It's possible some of these games, like Gears 5, could release before June 2019, but many are likely planned as fall 2019 releases. As excited as fans are about the game, I doubt we'll see anything from The Elder Scrolls 6 next year. Bethesda is cautious to talk about projects that aren't nearing completion, and with Wolfenstein: Youngblood and possibly Starfield to talk about, there probably won't be a focus on the next Elder Scrolls game.
So what do you think? Are you excited for next year's E3 already? What game do you still want more information on? Let us know your thoughts in the comments section below.