E3 2019 Round-Up: The Best (and Worst) Surprises From the Show Floor
E3 2019 is finally over. The booths have been packed away, the go-go dancers hawking cans of energy drinks have been given their paychecks and the elaborate statues that littered the halls have been put back in their crates. After a week of game reveals, teases and hands-ons, it's time to reflect on what the hell just happened. At the expo, I got the chance to see most major releases through either hands-on or hands-off demos. With Sony and Microsoft deciding that they were too cool for the ESA this year, there were less titles than usual to tinker around with.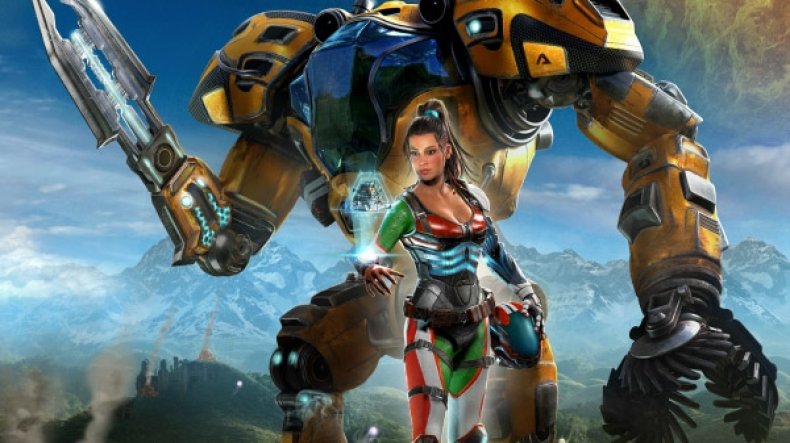 I've already shared my thoughts on Luigi's Mansion 3 and FInal Fantasy 7 remake, but here are a few opinions from some of the less hyped-about games at E3 this year.
Rift Breaker- Created by Polish game studio Exor Studio, Rift Breaker is a cross between tower defense and mecha assault. You control a robot suit with an array of weapons like a gatling gun, rocket launcher or plasma sword and chop through swarms of invading bug creatures. To break up the monotony, you can build an array of buildings, like turrets or shield generators, to help handle some of the onslaught. Though the game won't be available until at least 2020, the Alpha build shown at the floor already shows promise.
Destroy All Humans- When the original version of Destroy All Humans was released on the PlayStation 2, I never got the chance to play. Watching clips from the now-defunct X-Play television show of humans exploding and flying saucers flying through the air made my middle school mind wander. Now that I've got the chance to play an HD remaster of the original, I can proudly say I don't think I missed out on anything. The gameplay loop is unrewarding and the humor is beyond childish. Cows pooping as the voice of Mr. Crocker from Fairly Odd Parents while telling you to slam to the ground just doesn't feel fun. Lesson learned: some PS2 games might not need remasters.
Lego Star Wars: The Skywalker Saga- Though the latest LEGO game to take us to a galaxy far, far away was only available in a hands-off demo, the gameplay was nevertheless impressive. Bricks get sand stuck in them when you visit Tatooine, and random encounters make the open-world map feel alive with LEGO magic. Scrapping most of the original LEGO Star Wars titles, The Skywalker Saga takes a new look at all nine movies in the current franchise. A 2020 release date is still far away, but being able to land on a LEGO Star Destroyer and walk around on the inside sounds like it could take a lot of time to perfect.