EA Online Servers Down, Not Working: 'Madden 19' Players Cannot Load Games, Sign-In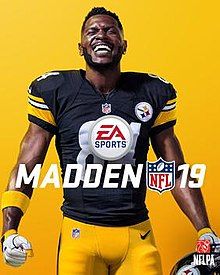 Servers for Electronic Arts (EA) were down Thursday morning, irritating players across the globe. Many users said they were in the middle of games when EA's online servers crashed.
Madden 19 gamers seem to be particularly affected by the EA server outage. Many players could not load their saved cloud franchise, while others were in the middle of an NFL game when it crashed.
"Bruhhh I just came back from 16-0 with 3minutes left," Twitter user UncleMunk wrote. "We were in overtime, I had the ball and the ea servers went down ___ I'm so mad I'm laughing."
"Madden19 continued connectivity issues. Never had issues before. I keep losing connection during overdrive matches," Javier Villarreal tweeted.
According to DownDetector, the first reports of EA servers being down happened just after midnight Thursday. It appears the servers recovered before the widespread outage today. The site's map shows players along the East Coast and Europe are reporting the majority of the outages.
Update: As of 10:45 a.m. EST, players were still complaining on Twitter that they cannot access the EA online servers, but there were far fewer reports. Most of the EA Twitter accounts have not responded to the outage.