EA Online Servers Down, Not Working? 'Fifa,' 'Madden,' 'Battlefield' And More Outages Reported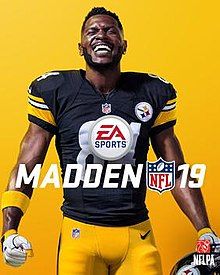 EA Online servers are down and not working today, meaning gamers cannot currently play games like FIFA, Madden, Battlefield and much more. The outages affecting Fifa and other titles were first reported around 8:12 a.m., according to outage tracking website Down Detector.
As of 8:15 a.m., the official EA Help twitter account had not put out statement about EA Online servers being down. Most of the outages are being reported in Western Europe, but there a few outages are starting to come in the U.S. as the country wakes up.
For gamers the EA server outages came at just the wrong time.
"Typical EA servers go down when the weekend league starts," Twitter users Ryan B said.
"Got kicked out of a game, and got a loss. server went down. didnt get disconnected from ps4," another users tweeted. "Got it recorded!! How can i get my game back?? lost because of your servers?? Anything i can do about it???"
"Got up, did everything I needed to on my day off, sit down to play battlefield online... EA Servers down...," Twitter users @keccks said.
"Yet another FUT Champions started and yet another time EA servers are down? Well done," user Wojtek Dudek said.
This is a developing story, stay with Newsweek for updates.