When is EA Play Live 2021: The Full Schedule and How to Watch
EA Play Live will be a series of broadcasts highlighting the publisher's best-known titles throughout the month of July.
These will include Apex Legends and Knockout City—both of which have new seasons on the horizon—while upcoming releases like Battlefield 2042 and Madden NFL 22 will also be previewed.
Other than Sony, EA (Electronic Arts) was the only major publisher to skip this year's E3 conference. A handful of the company's titles were still featured in the event, for example Battlefield 2042 popped up in Xbox's presentation, but they appear to have been saving the best parts for their own livestream.
By hosting their mini-conference at a separate time from everybody else's, they will not be vying for consumer attention against the likes of Ubisoft, Bethesda, Square Enix or Nintendo.
The EA Play Live Schedule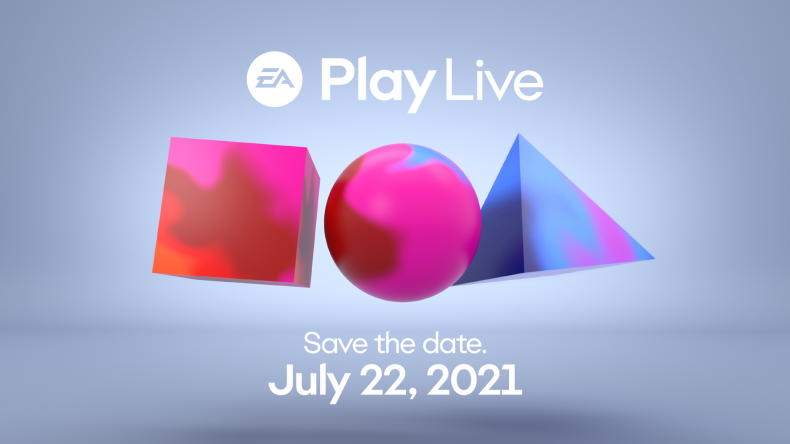 Rather than squeezing all their content into one jam-packed session, EA will be drip-feeding updates throughout July via a series of broadcasts.
There will be five livestreams in total, four of which will be "Spotlights" on specific titles and genres. These will essentially take the form of panel discussions with developers, writers and independent studios, who will talk in-depth about their games and the industry at large.
The schedule will then culminate in the main EA Play broadcast on 22 July, which will more closely resemble a traditional E3 presentation.
There, you will find all the usual gameplay footage, trailers and big announcements.
The schedule for the event is as follows:
Thursday, July 8, 1 p.m. ET - The Future of First-Person Shooters
This panel will feature in-depth discussions on the future of Apex Legends and what is to come with Battlefield 2042. Speakers will include Oskar Gabrielson, the general manager for DICE, and Chad Grenier, game director for Apex Legends.
Tuesday, July 13, 1 p.m. ET - EA <3s Independent Studios
This panel is unlikely to feature any major announcements or reveals, as it is structured more like a seminar on the role of indie developers in the gaming industry. Speakers will include Guha Bala, president of the studio behind Knockout City, and Josef Fares, director of It Takes Two.
Monday, July 19, 7 p.m. ET - Madden NFL 22 All-Access
This panel will look at how fans have helped shape the design of Madden NFL 22, through the "Madden Design Council". It will also feature a sneak peek at the sports game's new scouting feature.
Tuesday, July 20, 1 p.m. ET - More EA Sports
Details are thin on the ground in relation to this panel, but according to EA's website it will "highlight an extremely cool new addition to an extremely popular and long-running EA Sports franchise".
Thursday, July 22, 1 p.m. ET – EA Play Live
The main show will last for 40 minutes and will feature gameplay showcases for a number of high-profile releases, including Apex Legends Season 9 and Battlefield 2042. Rumors are circulating that a new Dead Space remake might be unveiled during the presentation as well.
How to Watch EA Play Live
Like this year's E3 conference, every EA Play broadcast will be aired virtually.
You will not need to register for any fan accounts or log in to any special portals. All you will need to do is head over to one of EA's official channels, be it their YouTube or Twitch account, during the broadcasts. If you miss any of the livestreams, the complete videos will be hosted on these same channels afterwards.
You can sign up to receive immediate updates from EA on their website, so that you can get reminders closer to the broadcasts themselves.