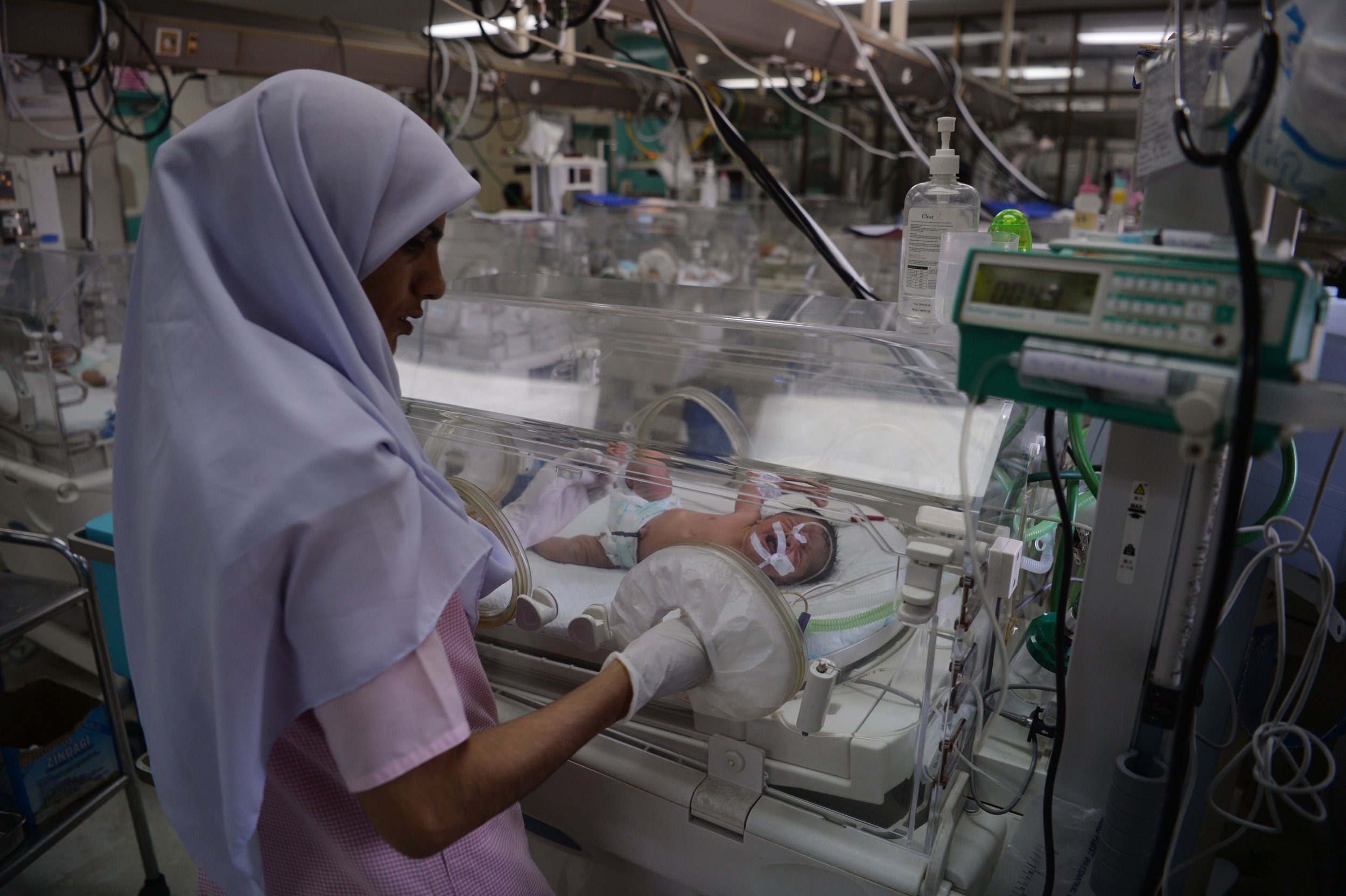 Each year, one million babies live less than a day, according to a new report by the United Nations Children's Fund. The report revealed that the deaths are largely preventable and are the result of complications that arise during labor.
In the report released Tuesday, UNICEF said that the risk of a newborn dying depends "enormously" on where the baby is born. For example, babies who are born in Japan have the highest survival rate—only one of every 1,000 babies die within the first 28 days. Pakistan carries the worst rate, where 46 of every 1,000 babies born die before the end of their first month.
Eighty percent of newborn deaths result from premature births, the report detailed. Problems related to labor and delivery, as well as infections like sepsis, meningitis and pneumonia were common causes of infant mortality.
The report also tied a country's income to whether an infant will survive its first month.
"Newborns die because they are poor," Henrietta H. Fore, UNICEF's executive director, said during a New York event to launch the report and campaign. "Babies born to the poorest families are more than 40 percent more likely to die in the newborn period than babies in the richest families."
Deaths among children ages 1 month to 5 years old have decreased "dramatically," but progress in lowering the rates of deaths of newborn babies "has been less impressive," UNICEF said. If every country had an infant mortality rate that mirrored those of high-income countries, 16 million newborn lives could be saved by 2030.
The report also noted that in higher-income countries such as the U.S. and Kuwait, the newborn mortality rate is "only slightly better" than lower and middle-income countries such as Sri Lanka and Ukraine. The U.S. has been singled out in other studies for having one of the worst infant mortality records among developed countries, despite fewer babies dying in recent years.
High rates of teen pregnancy, in combination with a lack of planning and health care, have been cited as main factors of infant mortality in the U.S., according to the U.S. Centers for Disease Control and Prevention's National Center for Health Statistics.
The UNICEF report noted that a country's mortality rate can be positively impacted by health care that places an emphasis on newborns and provides marginalized populations with access to services. The report highlighted Rwanda as an example of a low-income country that cut its newborn morality rate in half.