Eagles of Death Metal Discuss Paris Attacks in VICE Interview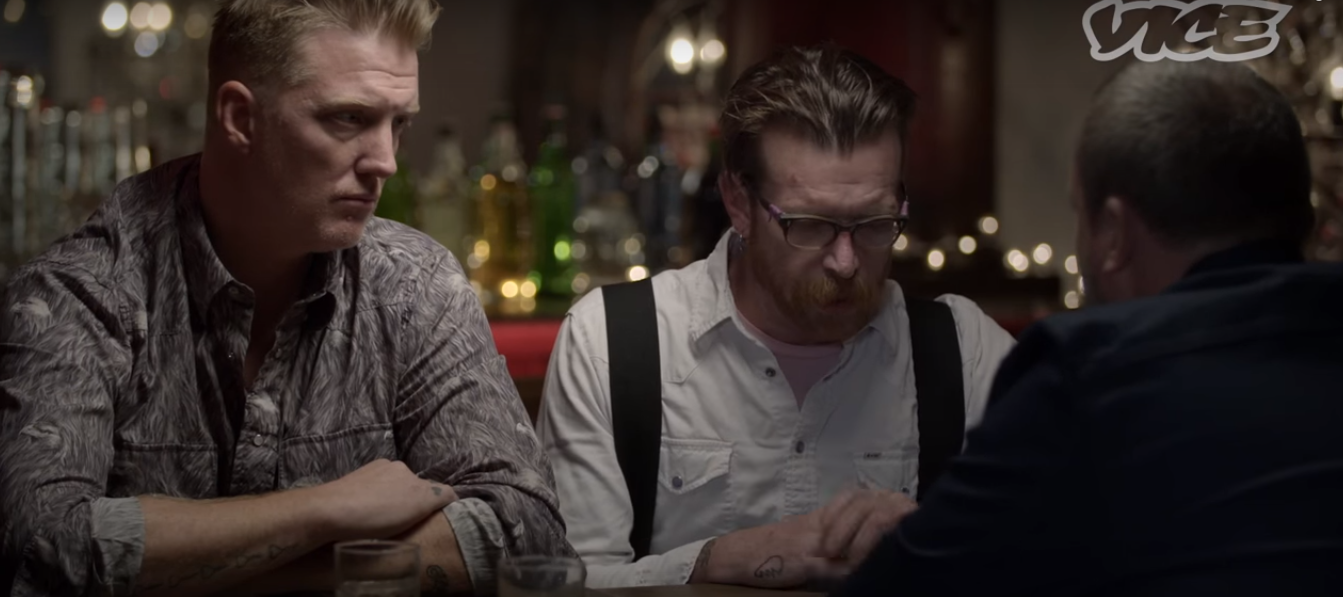 Eagles of Death Metal have remained fairly quiet since the deadly Paris attack that claimed 89 lives at the band's November 13 show, releasing only a brief statement of solidarity and grief.
Now the band has sat down with VICE for a wide-ranging and often wrenching video interview about what happened that night at Le Bataclan, when gunmen armed with rifles and grenades stormed the theatre.
In a conversation with VICE Co-founder Shane Smith, the members give a blow-by-blow of the attack, from when they first realized what was going on to how each member individually escaped the carnage and made it out of the venue. The interview quickly grows emotional as singer Jesse Hughes fights back tears recounting the guilt he felt over leaving group members onstage.
Hughes also reveals that he carries around a list of everyone killed in the attack in his pocket. The members of Eagles of Death Metal all survived, but the crew member working the group's merchandise table, Nick Alexander, was killed. Band Co-founder Josh Homme, who was not present in Paris that night, also joins in the conversation, saying he wishes he could talk to the parents of those killed.
The group's dedication to music evidently hasn't wavered in the wake of the terror.
"I cannot wait to get back to Paris," Hughes tells VICE. "I want to be the first band to play in Le Bataclan when it opens back up... Our friends went there to see rock and roll and died. I want to go back there and live."
Here's the full, 26-minute interview: