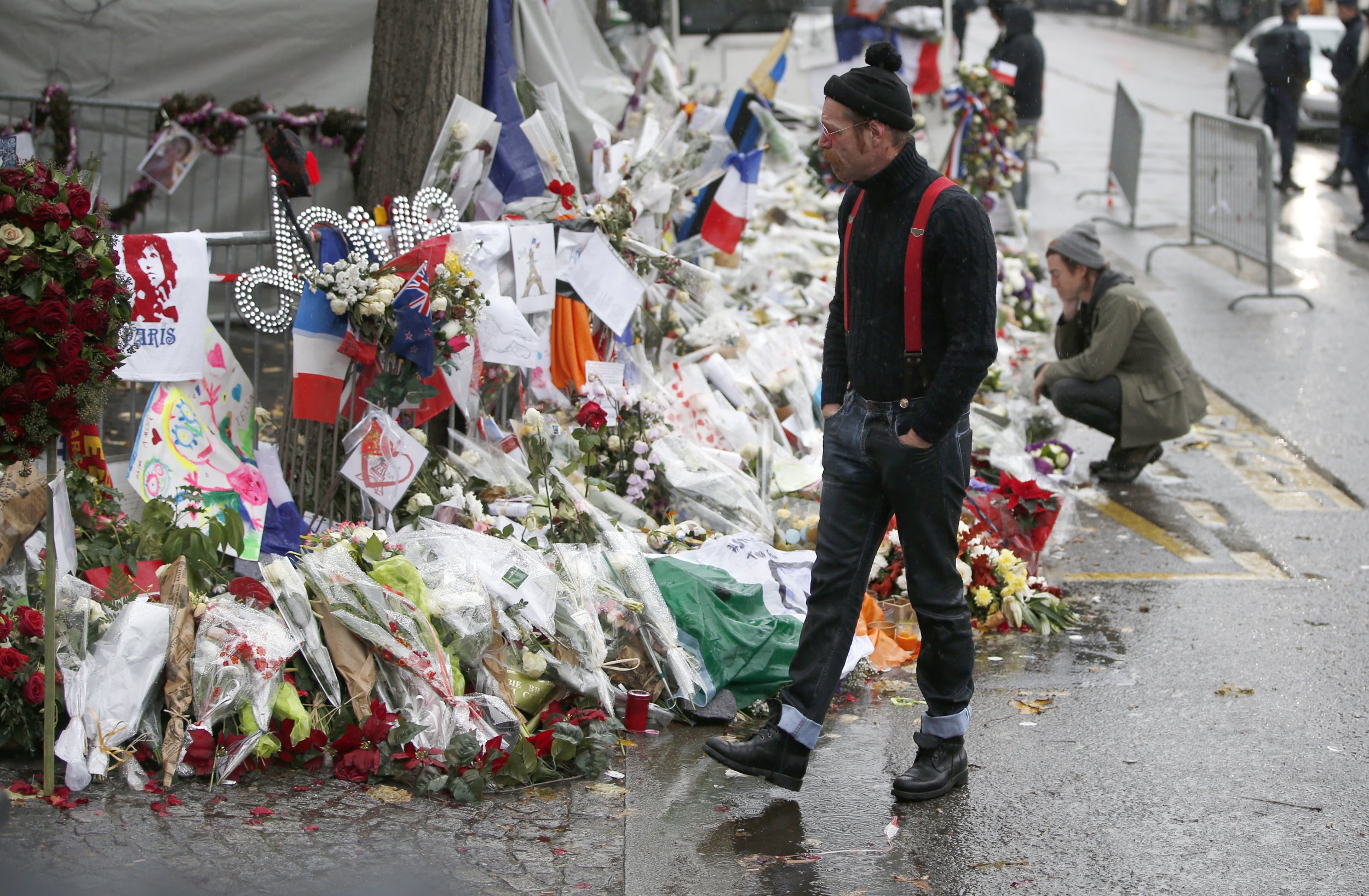 Eagles of Death Metal frontman Jesse Hughes has said greater access to guns could help prevent atrocities like the one committed during his band's concert in Paris in November.
In a tearful interview to French TV channel iTélé, the 43-year-old said: "Did your French gun control stop a single f***ing person from dying at the Bataclan? And if anyone can answer yes, I'd like to hear it, because I don't think so. I think the only thing that stopped it was some of the bravest men that I've ever seen in my life charging headfirst into the face of death with their firearms.
"I know people will disagree with me, but it just seems like God made men and women, and that night guns made them equal," he added. "And I hate it that it's that way. I think ... that maybe until nobody has guns everybody has to have them.
"I want everyone to have access to them, and I saw people die that maybe could have lived, I don't know."
Hughes was speaking ahead of his band's show on Tuesday evening in Paris for an audience including survivors of the attacks last year that left 130 people dead. The Bataclan concert hall, where Eagles of Death Metal were playing, was one of several venues targeted by militant gunmen and suicide bombers, who killed dozens of the 1,500-strong audience.
A psychologist who has been treating victims of the attacks has warned that Tuesday's show could trigger panic among some survivors.
Going to the concert with "the same music and in a similar venue only three months later, they will be plunged into a similar sensory atmosphere," which could trigger trauma, Carole Damiani, who leads a support group for the Bataclan victims, told AFP.