Bataclan Survivors Plan to Attend Eagles of Death Metal's Paris Return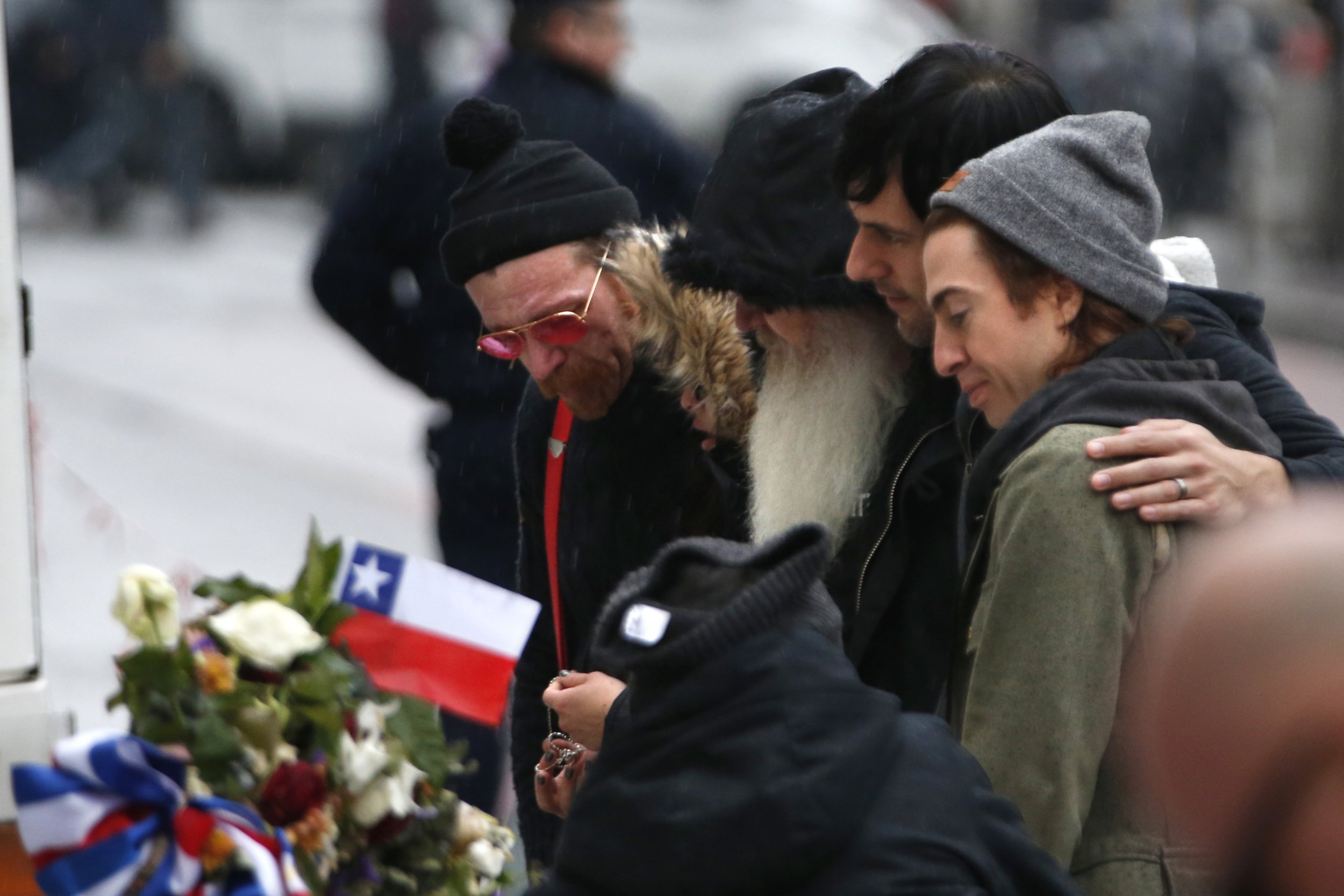 Eagles of Death Metal, the band whose performance at the Bataclan was targeted in the November 13 Paris attacks, is returning to the city for a show next month and has offered free tickets to survivors of the attack. Tickets for the general public went on sale Wednesday, the final day that survivors could claim their tickets.
Hours into the sale, the ticketing website for the February 16 show at L'Olympia, located about 2 miles from the Bataclan, said, "It is temporarily not possible to find tickets for this event on the Internet."
One survivor who claimed a free ticket was Lydia Vassallo, who has previously spoken about her experience at the Bataclan. Vassallo tells Newsweek via Twitter that she's feeling "very happy to go and get the [closure] we deserve. And of course scared as the emotions and post-traumatic stress are still very strong." She plans to attend with two friends who were with her during the November attack, and she knows other survivors who are attending. "I've met a lot of survivors since. We are all going together as a big family. We want to do it for us, but we are also going for all those who left this world too fast that night."
Eagles of Death Metal announced the rescheduled tour in December. The band said on its website: "Fans who were at the Bataclan show on November 13th will be entitled to a free ticket for the rescheduled Paris date at the Olympia Theatre on February 16th. They must contact their original ticket supplier between January 5th and January 20th to claim their ticket."
Vassallo says she immediately contacted the ticket supplier on January 5 and then went in person to find out more. "I got mine easily, but some people are still waiting despite the general sale [that] went on today," she says.
Tickets for the new show cost $36 to $72, which Vassallo says is higher than the prices she recalls seeing for previous Eagles of Death Metal shows. She says she's also seen scalped tickets. "The black market is going nuts, which is a shame." Indeed, a pair of tickets for the show are going for $239 on eBay.
Vassallo says she has been to one concert since the attack, at 02 Academy Brixton in London. "It was very hard. My brain kept telling me, Get out—it's not safe." She's now starting to find it easier to go to movie theaters, restaurants and cafés and to use public transportation, she says. "It's hard to feel safe, but I can't hide forever."
Eagles of Death Metal have performed in Paris since the attacks, when U2 invited them on stage in December.
Band co-founder and frontman Jesse Hughes said in a statement in December, "The people of Paris have always been incredible to us, and our feeling of love towards this beautiful city and its people has been reinforced a million times over this past month. Hearing the stories of the survivors, the injured and those who have lost loved ones has been overwhelming. Not returning to finish our set was never an option. We look forward to coming back in February and continuing our mission to bring rock 'n' roll to the world."
The band also has upcoming shows in the French cities of Lille and Nimes, as well as in Sweden, Norway, Germany, Croatia, Hungary, Austria, Switzerland, Belgium, Italy, Spain and Portugal.
L'Olympia was founded in 1888 and claims to be the oldest music hall in Paris that is still active, according to its website.
At least 130 people died in Paris on November 13, including at the Bataclan concert hall, which remains closed.