The Eagles Super Bowl Win and Being Reborn as a Fan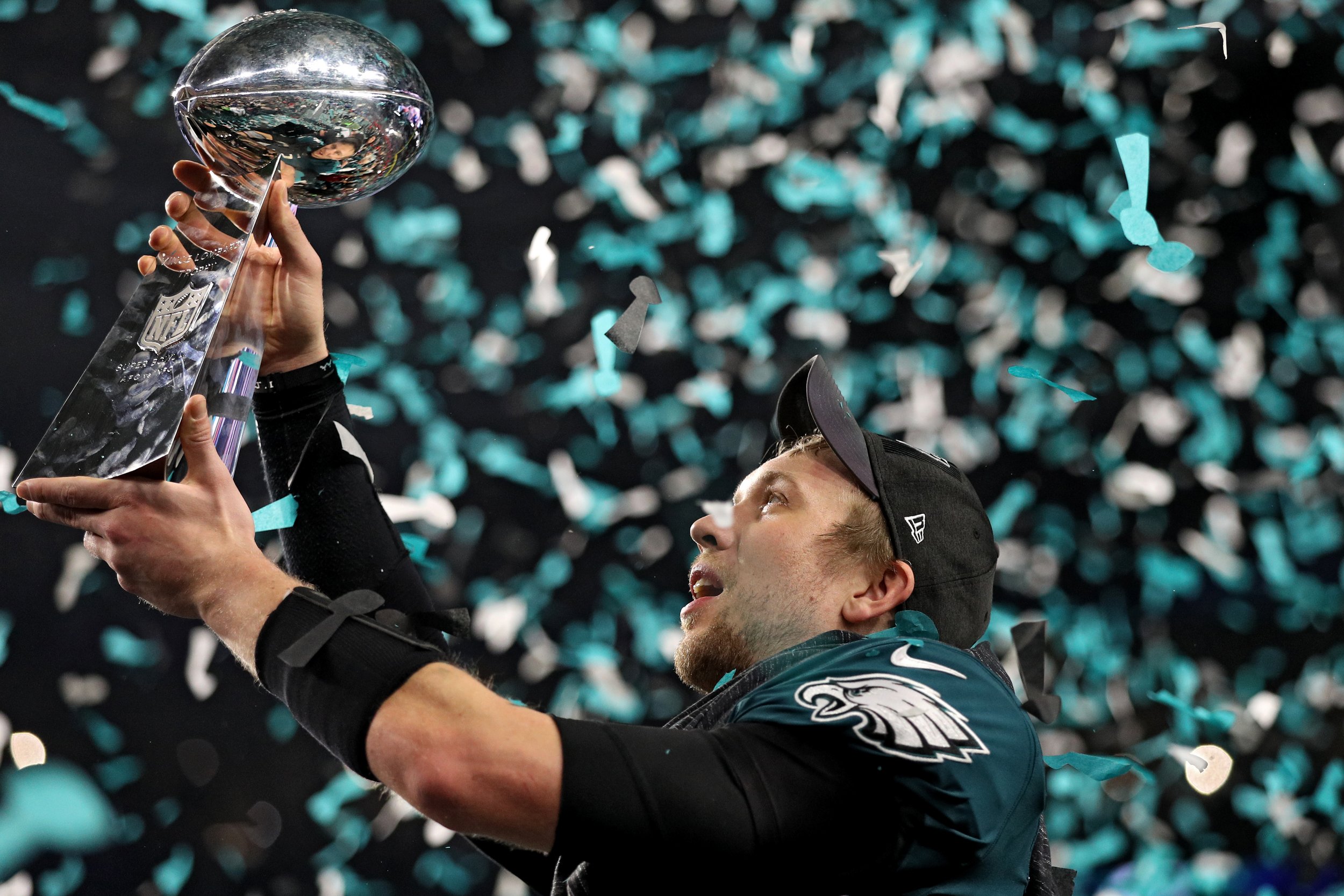 Maybe it was listening to too much 610 WIP in the car—kids are like sponges, after all, and sports radio is a hell of a thing to absorb. Or maybe it was the hours of running routes in the front yard, catching passes from my dad while I imagined I was Freddie Mitchell, of all people.
However it happened, I was a diehard Philadelphia Eagles fan. And I was insufferable.
The memories flooded back after the Eagles defeated the New England Patriots, 41-33, in Super Bowl LII last weekend. And they're especially potent now, as Philadelphia and millions of Eagles fans take to the streets for a championship parade more than 50 years in the making.
Growing up in Wilmington, Delaware, the Eagles were our NFL team. And I came of age during what was considered at the time to be the best stretch in franchise history: multiple winning seasons, four straight NFC Championship games, one ill-fated Super Bowl appearance. My family were all devoted fans—my childhood was filled with tales of championship parades on Broad Street—but they were pretty sane about it. Me? Not so much.
Most of the time, I was a good kid who dutifully followed rules and got straight As. Watching Eagles games, though, brought out my Mr. Hyde. I'd pace the living room, slam my palms against armchairs and tearfully shout invectives. (Among my favorites: They're choking! IDIOT! WHAT ARE THEY DOING!) My ravenous Eagles fandom and outbursts felt like something beyond my control. (Once, while sleepwalking, I grabbed onto the second-floor banister of my childhood home and screamed, still very much asleep, about seeing Eagles offensive lineman Hank Fraley.)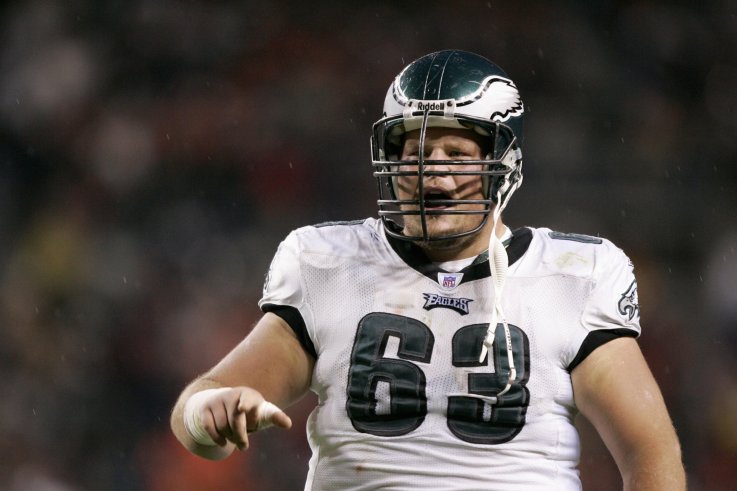 Understandably, the rest of the family gathered around the TV would grow annoyed with my antics. My dad eventually presented two options: Be reasonable, or watch the game alone on our only other TV, a tiny little thing situated by the exercise bike in our basement.
Neededless to say, I spent many Sundays shouting alone in the basement.
With time, I mellowed. Being an Eagles fan—a team that had never won a Super Bowl and whose success became less and less reliable—was exhausting, physically and emotionally. I forced myself to realize that, come Monday, my life wouldn't really change if the Birds won or lost. By the time I was in high school, I actually enjoyed myself while watching games (as opposed to existing in a state of nervous panic). And when I shipped off to college in Maryland, Eagles games mostly became an excuse for drinking beer and antagonizing the student body largely composed of Baltimore Ravens fans.
More recently, after a few years as a mid-20s writer in New York, I mostly migrated away from the Eagles. Outside of the NFL becoming a moral minefield, life sort of got in the way of devoting my Sundays to the Eagles: there were bills to pay and chores to do, to say nothing of the, ahem, hypothetical distractions of workplace cataclysms.
This season—perhaps the team's best ever—I'd tune in on some Sundays and, sure, I'd bullshit in group texts with friends from home. But my mood was never affected by the day's results. Which might explain why, on Super Bowl Sunday, I watched the Eagles take on the Patriots from the couch in my apartment and not at a sports bar packed to the rafters in green jerseys.
When Super Bowl LII began, I felt… nervous. I had waited for this game since I was 9. And soon, the old feelings emerged. Against my better judgment, I cared if the Eagles won—quite a bit, actually.
A part of my identity, one that had largely gone dormant, bubbled back to surface as the underdogs from Philly outlasted the dynastic Patriots and Tom Brady, the greatest quarterback of all time. I texted anxiously with my brother and dad and my friends from Delaware. When Philly quarterback Nick Foles connected on improbable pass after improbable pass, I found myself unable to sit. I paced the living room. I shouted an expletive or two—more in excitement than anger.
And then, it was over. Philadelphia had won it all. An Eagles championship always felt so distant, something you chase but can never attain. Yet here it was, the confetti and the Lombardi Trophy presentation and the on-the-field celebrations in glorious HD, 14 years removed from my days screaming at a grainy feed in the basement.
"I honestly can't believe it's real," I texted my friends, who, like everyone I grew up around, had waited a lifetime for this. Soon there would be a parade, a flood of green on Broad Street in Philadelphia, about 100 miles from my couch.
"I gotta get off work," I texted. "And get an Amtrak ticket."
The Eagles Super Bowl Win and Being Reborn as a Fan | Culture