'Ear Hustle' Podcast Host Rahsaan Thomas' Sentence Commuted By Governor Gavin Newsom
California Governor Gavin Newsom announced Thursday he would commute the prison sentence of Rahsaan "New York" Thomas, writer and co-host of the Ear Hustle podcast.
While serving his prison sentence since 2000, according to the Associated Press, 51-year-old Thomas has contributed to several news outlets and in 2019 became a co-producer and co-host of Ear Hustle, which its website says is the first podcast created and produced in prison. The show tells the stories of those inside California's San Quentin State Prison.
Thomas was incarcerated after being convicted of second-degree murder. The San Francisco Chronicle reported that while Thomas said he was being robbed and shot the man in self-defense, the Los Angeles County jury rejected that claim, sentencing him to 55 years and six months to life.
The governor's decision means Thomas will go before California's parole board. According to The Associated Press, the board has recommended granting him clemency in the past.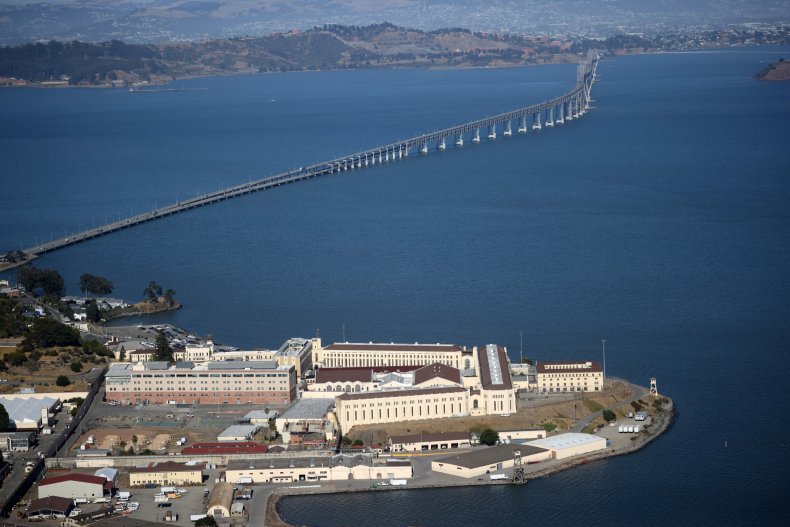 Overall, Newsom announced 18 commutations, 24 pardons and five reprieves Thursday, according to the AP. In his pardon, Newsom wrote that while Thomas "committed a serious crime that took the life of one victim and injured another," he has since "demonstrated a commitment to his self-improvement and becoming a productive individual" by completing college courses and self-help programs, as well as participating in the podcast.
"I have carefully considered and weighed the evidence of Mr. Thomas's positive conduct in prison and his good prospects for successful community reentry," Newsom wrote. "This act of clemency for Mr. Thomas does not minimize or forgive his conduct or the harm it caused. It does recognize the work he has done since to transform himself."
In a story Thomas wrote for the Marshall Project, a nonprofit journalism organization centering on U.S. criminal justice, he said he "reacted with a hail of gunfire" on the night in question after seeing two armed men rob his friend in front of him.
"The man I am today would rather be robbed than to kill another Black human being," Thomas wrote. "Through years of self-help groups, reflection and study, I have healed."
In 2018, former California Governor Jerry Brown similarly commuted the sentence of Earlonne Woods, a co-creator, co-producer and co-host of the Ear Hustle podcast, the AP reported.
The show was initially launched by Woods, Antwan Williams and Nigel Poor in 2017, according to Ear Hustle's website. Woods and Williams were incarcerated while Poor had volunteered at the prison. Since then, Woods and Williams have been released, leaving Thomas as the only host still inside San Quentin prison.
In a statement emailed from PRX, the parent company of Radiotopia, which hosts Ear Hustle, the podcast team shared its reaction to the news, calling Thomas "an important voice from the San Quentin community and has been a big part of helping us tell 'Ear Hustle' stories from the inside."
"We often hear from listeners who are grateful for what he brings to episodes, and we encourage all to listen to his work from 'Ear Hustle' and to read his many essays," it said. "While we don't yet know when Rahsaan will be released from San Quentin, this news marks a concrete next step in that long process, and we couldn't be happier for him."
Update 1/14/2021 3:40 p.m. ET: This story has been updated to include a statement from PRX.