Who is Earl Scruggs? Facts About Famous Banjo Musician Celebrated in Today's Google Doodle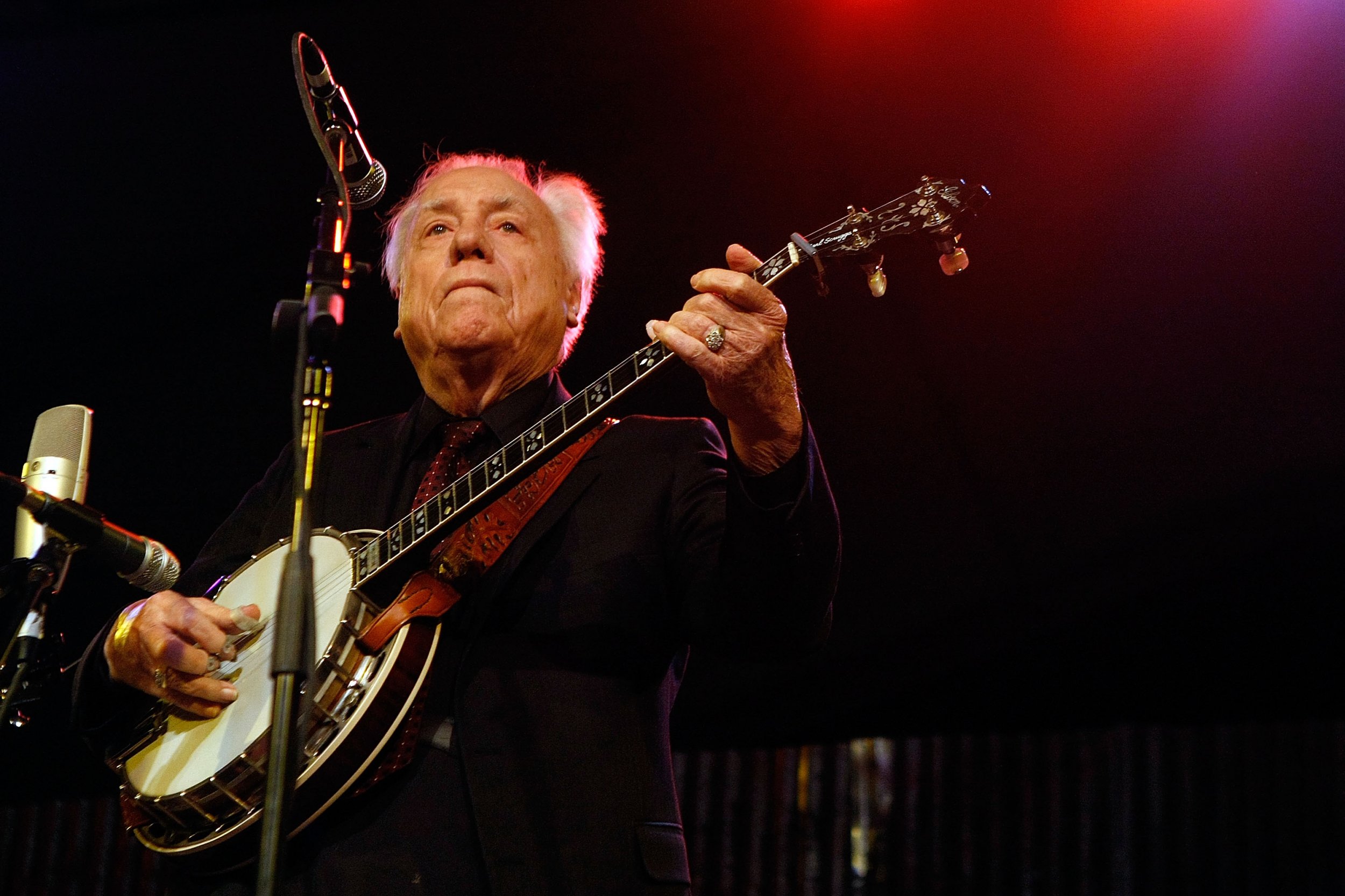 Bluegrass banjo musician Earl Scruggs was honored with a Google Doodle on Friday.
Scruggs was credited for developing his tone three-finger banjo picking style, which is now called the "Scruggs style," and for his influence in bluegrass music. A Google Doodle in his honor was displayed on the anniversary of the opening of The Earl Scruggs Center in 2014.
"Even though my father, Earl Scruggs, passed away before the Earl Scruggs Center opened, he was involved in its planning stages," his son Gary told Google. "It was important for him that the Earl Scruggs Center would serve as more than a museum displaying interesting artifacts and memorabilia, but as an educational facility as well."
"I very much admired the fact that my Dad was not only a world-world-class musician, but was also willing and eager to teach his musical skills to anyone asking his advice," Gary added.
The North Carolina native was born on January 6, 1924, and grew up on his family's farm. At the age of 21, Scruggs joined Bill Montroe and the Blue Grass Boys band, which defined the genre of bluegrass music.
Scruggs would go on to meet Lester Flatt, with whom he created the Foggy Mountain Boys and the televised Flatt & Scruggs Grand Ole Opry show in 1955. The two musicians went their separate ways in 1969, prompting Scruggs to form the Earl Scruggs Revue with his sons Gary and Randy Scruggs.
The celebrated banjo musician was inducted into the International Bluegrass Music Hall of Fame, the Country Music Hall of Fame and the Nashville Songwriters' Hall of Fame. Scruggs was also the recipient of the National Medal of the Arts and a star on the Hollywood Walk of Fame.
Scruggs, whose wife Louise and son Steve died before him, passed away in 2012.
Earl Scruggs Quotes
"I enjoy doing new tunes. It gives me a little bit to perk up, to pay a little bit more attention."
"That was one of the best, exciting things for me to play with them. They were very young and eager to go. I'd been playing with a band that was mostly old folks that had been together so long we couldn't do anything to excite each other."
"I don't like to travel as much as I have in the past, but it's good for my soul to get to pick, especially with these good musicians and these guys that play so well."
"You can't encore the past. If I see a bright light shining out there, I want to go toward it."
"My music came up from the soil of North Carolina."