Pottery Shard Shows Early Humans In Europe Were More Connected Than Archaeologists Thought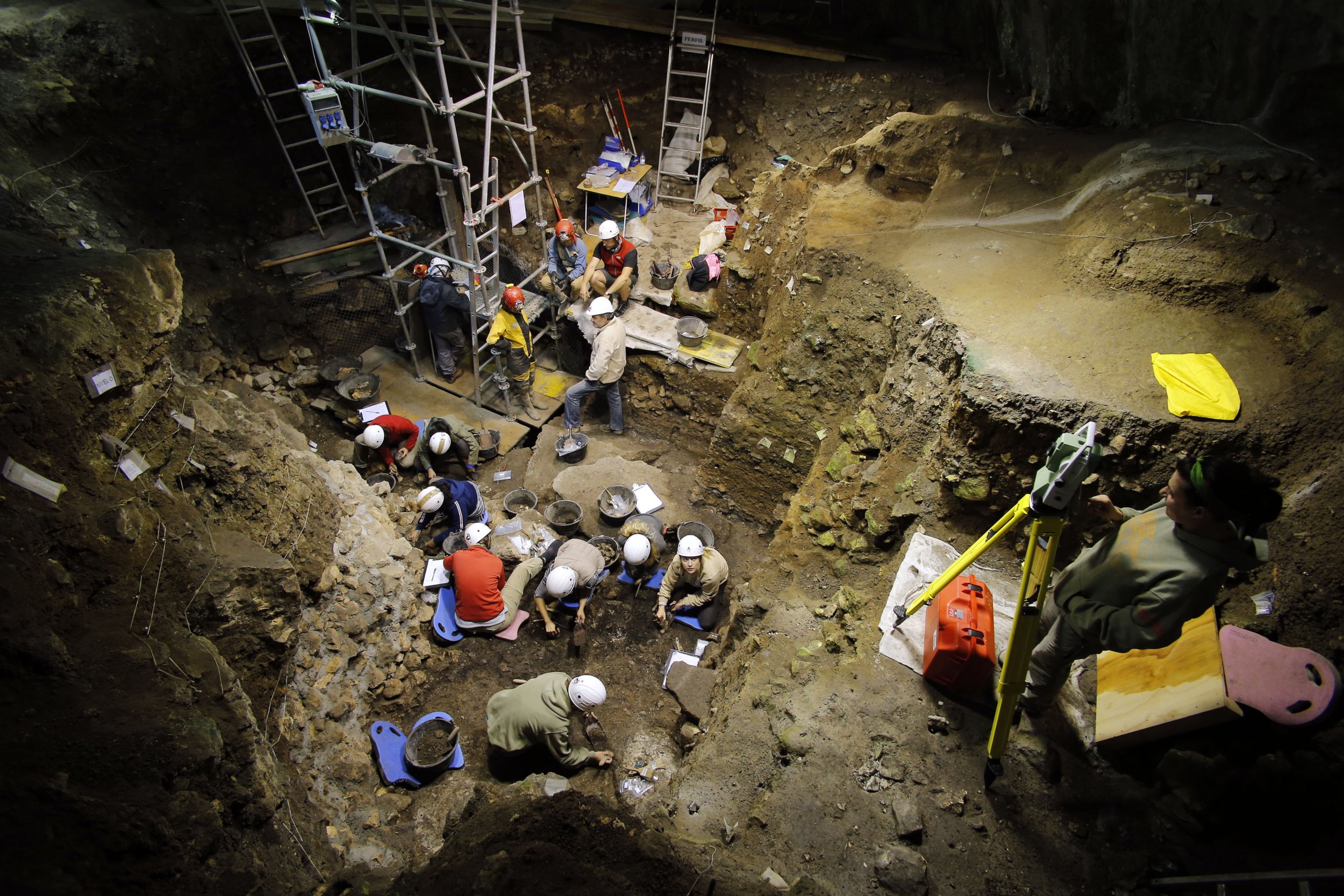 A newly discovered shard of pottery from the Neolithic era found at an archaeological site in modern-day Spain appears, for the first time, to link early human populations there with others in Italy, Germany and the "peninsular Mediterranean." Researchers from the University of Burgos and the Complutense University of Madrid found the fragment at the El Portalón De Cueva Mayor, located within Sierra de Atapuerca in Burgos, Spain. The findings were published last December in Quaternary International.
According to Archaeology News Network, the shard's pattern, which is ornamented with an ochre-colored motif, speaks volumes. The researchers write that the pattern is particularly striking given where it was found: one "would have to travel 700 kilometers to find similar elements in the central region of the coastal Iberian Mediterranean," they write.
The "most surprising thing," the authors write, is that previously this kind of decoration had only been found in certain locations along the Mediterranean coast. "Recognizing this element for the first time in the interior of the Peninsula shows us relations between both points. Moreover, and this is newer in what it represents, it also puts the inhabitants of the Sierra de Atapuerca in contact with Italian or Central European communities," the researchers said, according to Archaeology News Network.
The pottery shard itself is distinguished by its tidy edges and was apparently made using homogeneous clay, the researchers say. Those characteristics suggest it was "not so much of a container for domestic use but rather of a container with a symbolic function, and possibly made by very expert hands," explain researchers José Miguel Carretero, from the University of Burgos, and Alfonso Alday, from the University of the Basque Country, according to Archaeology News Network.
According to UNESCO, the caves at the archaeological site of Atapuerca, where El Portalon is located, hold fossil records of the first known humans in Europe, dating back approximately one million years. The shard dates back to the Neolithic era, which began around 12,000 years ago and marked the shift in many human civilizations from a hunter-gatherer culture to one of settled, permanent villages, according to the Encyclopedia Britannica.
"Graphic art," the researchers write," is a manifestation of the symbolic world of societies in formation."