Early Introduction to Allergenic Foods May Be Key to Preventing Kids' Allergies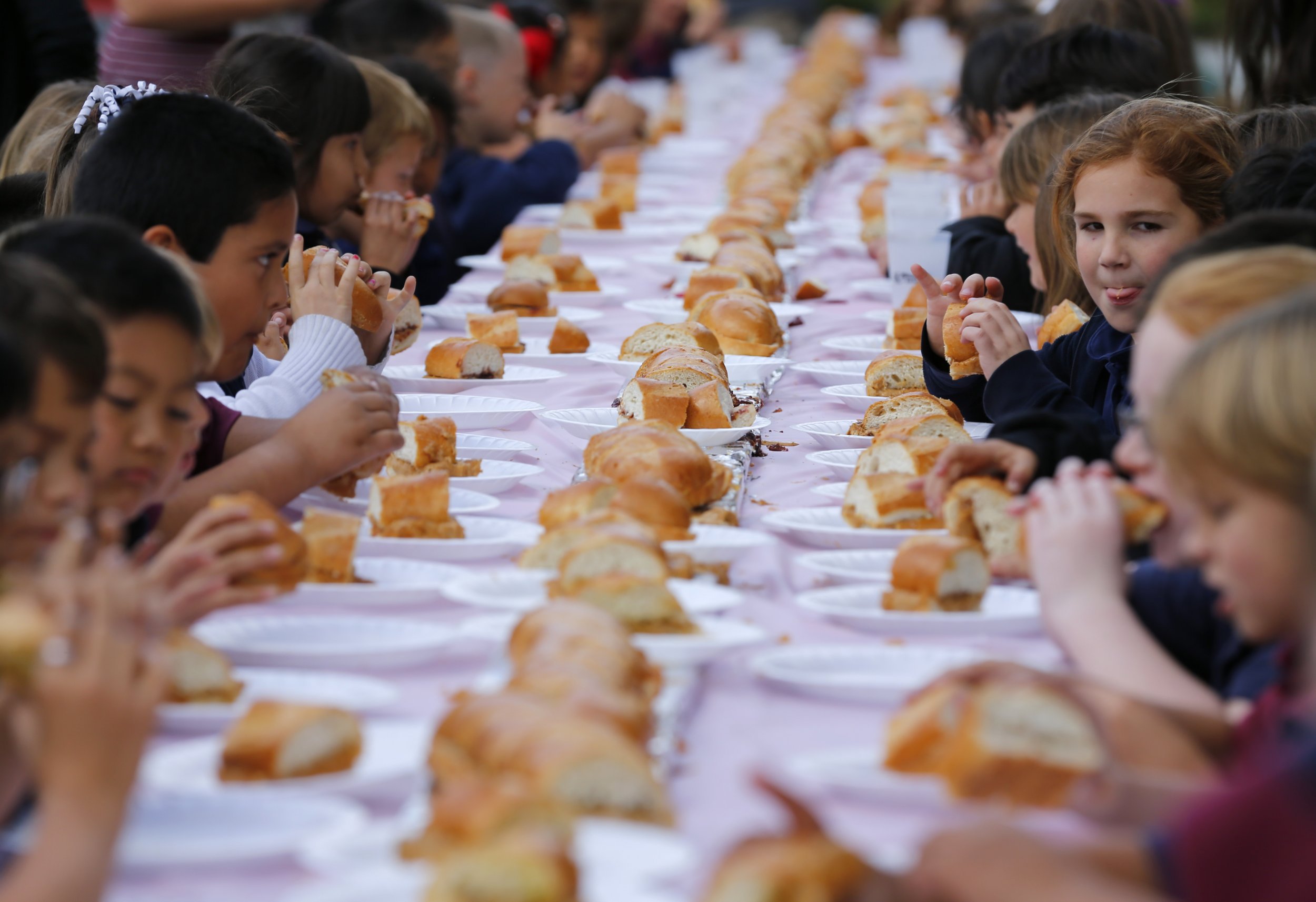 For decades, pediatricians and other health experts argued that parents should delay a child's exposure to so-called allergenic foods such as peanuts, eggs, wheat and cow's milk. But in recent years that belief has changed and now researchers are eager to prove early introduction, not avoidance, is actually the key to preventing serious food allergies.
That kind of thinking has led to a number of studies, including the Learning About Peanuts (LEAP) trial published last year. It involved 600 children aged 4 months to 11 months who were at high risk for peanut allergies (they already had egg allergies and eczema). The group was randomized to either consume or avoid peanuts until age 5. At the end of that time period, the researchers found exposure in the first five years of life led to an 81 percent reduction in peanut allergies.
To further test out the theory that earlier exposure reduces risk for peanut allergy, the group of researchers have conducted a follow-up trial to LEAP, called LEAP-On. These findings were published March 4 in the New England Journal of Medicine.
At the completion of LEAP, participants were asked to avoid peanut products for a year to assess whether limiting exposure would subsequently trigger a peanut allergy. At the end of that year, the researchers measured the antibody levels in children. They found only 4.8 percent of the children who had regularly consumed foods that contained peanuts (but never developed an allergy) during LEAP became allergic after avoiding them for a year. In comparison, the prevalence of peanut allergy was 18.6 percent among those who had avoided peanut throughout both trials.
The researchers say that these two studies together prove the approach is a safe and effective way for parents to ensure that peanut butter and jelly sandwiches have a place in their child's lunchbox by the time kindergarten rolls around.
The authors say these two studies together suggest that four years of exposure to peanut food products is enough to keep an allergy at bay in high-risk kids.
Other experts also agreed; at the conclusion of LEAP, the American Academy of Pediatrics and other national and international medical societies published a joint consensus on how to introduce peanuts in high-risk infants as a primary way to prevent allergy.
However, peanuts are just one of many potentially allergenic foods that could make their way onto a child's plate. And with the ever increasing rates of food allergies among children—according to the U.S. Centers for Disease Control and Prevention, food allergies in children have increased 50 percent between 1997 and 2011—it's reasonable for parents to want information on whether the tactic is useful for other foods as well.
This question has prompted the Enquiring About Tolerance (EAT) trial, which looked at the effects of exposing breast-fed infants to six known allergenic foods (peanuts, cooked eggs, cow's milk, sesame, whitefish and wheat). Unfortunately, the findings of this study, based on 1,300 infants and also published by the New England Journal of Medicine this week, are not as statistically significant. The researchers found 5.6 percent of kids developed a food allergy in the early introduction group versus 7.1 percent in the control group.
The parents in the early introduction group fed their children three teaspoons of peanut butter, one egg, two portions of cow's milk, three teaspoons of sesame paste, 25 grams of whitefish and two wheat biscuits every week.
The authors of the study suggest their findings may indicate the need for more research to help develop a specific protocol for other potentially allergenic foods—not just peanuts. In order for it to be effective, food introduction may actually be dose-dependent, and the amount probably isn't the same for eggs as it is for cow's milk. It is possible parents would need to feed a child more than two wheat biscuits a week, for example, to build up a wheat tolerance.