Clinton Still Has Edge in Presidential Race, Early Voting Shows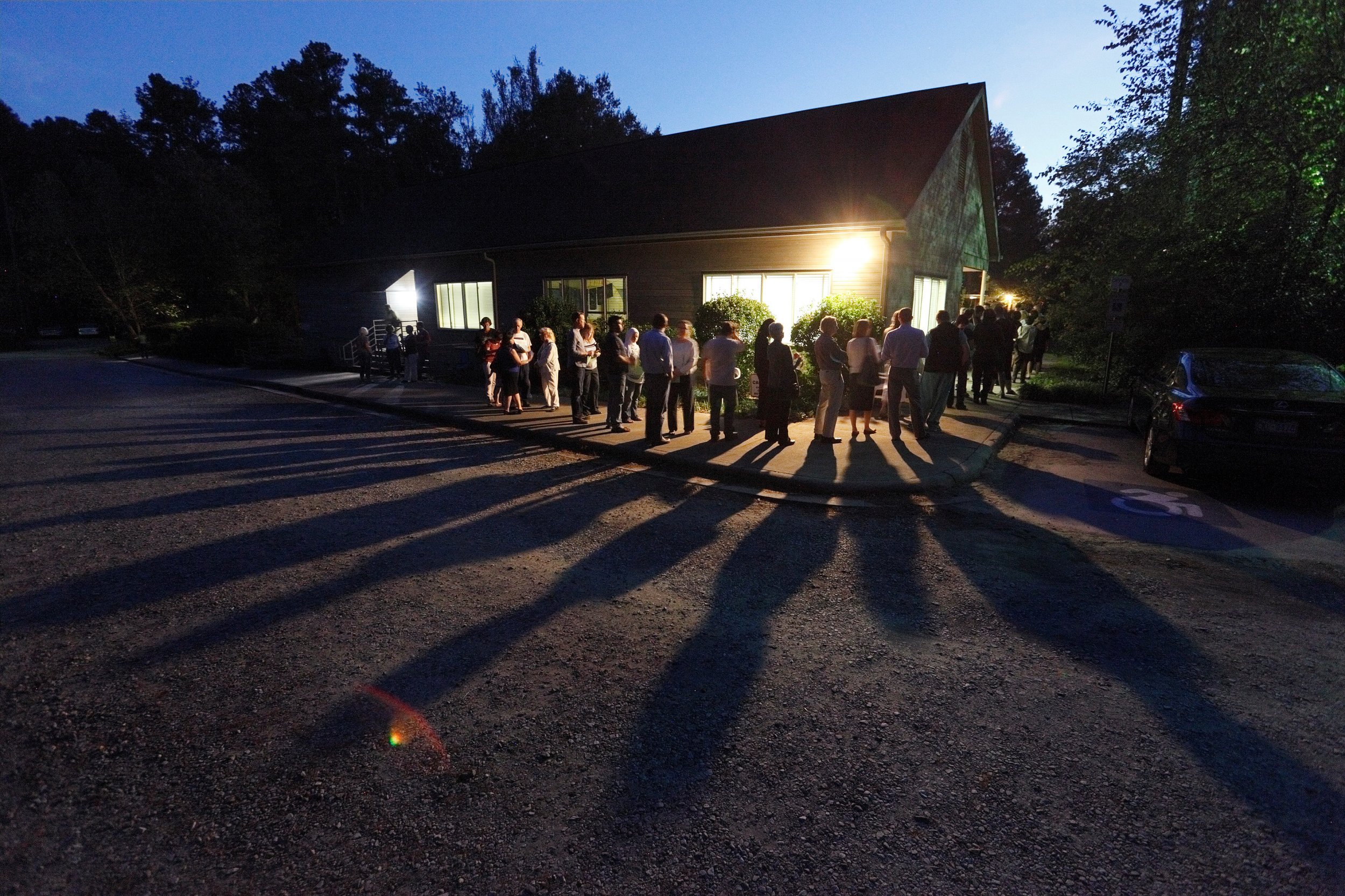 Less than a week before the 2016 election, front-runner Hillary Clinton has some problems. The Democratic presidential nominee's email saga continues to drive front-page news, her campaign is struggling to capture voter enthusiasm in traditional Midwestern bellwethers, and, thus far, African-Americans aren't turning out to support her the same way they did for Barack Obama. But polling and early-voting figures in more than a dozen states show Clinton still has the upper hand entering the final stretch, with Donald Trump needing to change the dynamics to have any shot at pulling off the upset.
So says Michael McDonald, an early-voting data guru who runs a widely cited blog, the United States Election Project. The University of Florida political scientist tracks incoming voting data—county by county, swing state by swing state—down to the day and even the hour. And while there are some red flags for Clinton in certain parts of the country, namely the Midwest, they are being offset by strong turnout among key demographics in battleground states such as Colorado, Nevada, Virginia and Maine.
If you give those four states to Clinton, on top of all the other so-called blue states that vote solidly Democratic, "Trump's got to run the table on every battleground and, in addition, flip a blue state," observes McDonald. It's not impossible, he says. The Trump campaign is eyeing Michigan and Wisconsin, two Rust Belt states where blue-collar union voters that used to vote Democrat may be swinging the real estate mogul's way. Trump held rallies in Michigan on Monday and one in Wisconsin on Tuesday, and he is sending several surrogates back to both in the final days of the election. Clinton, meanwhile, is appearing in Detroit on Friday to rally voters, a sign the campaign is concerned about the state. Chelsea Clinton and Vice President Joe Biden are also campaigning in Wisconsin this week.
The former secretary of state still enjoys a sizable lead in polling in both Michigan and Wisconsin, however. Overcoming that deficit, while sweeping Clinton in Florida, Ohio, Pennsylvania and North Carolina, is a tall order for Trump. It would require a major change in the dynamics of the election, one that hasn't yet occurred, despite the latest twist in the FBI's investigation into Clinton's emails.
The best news for Clinton is probably in Nevada, where early-voting turnout has been particularly strong. Polls have shown a neck-and-neck presidential race, but through Tuesday Democrats had a 6 percentage point advantage over Republicans in terms of the number of registered voters who have voted early. That's just slightly below the Democrats' 7 point advantage in early voting in 2012, when Obama went on to win the state by 7 percent.
And while polls show Clinton's once-comfortable leads in Colorado and Virginia shrinking, McDonald says the data on early-voter returns there reaffirm her advantage. In Colorado, the number of Democrats who've returned ballots is solidly outpacing Republicans. And according to an October 28 analysis by the Virginia Public Access Project, in-person absentee voting in Virginia was up by more than 25 percent compared with the same point in 2012. Much of the growth is being driven by Democratic-leaning northern Virginia, where absentee voting is up 47 percent.
Meanwhile, states like Arizona and even Texas—not on the radar in previous presidential elections—are suddenly in play, thanks to a surge in Democratic and particularly Latino turnout in early voting. Texas is already "almost 40 percent over its 2012 level" in early-voting turnout, notes McDonald, unheard of in a state that usually ranks near the bottom for voter enthusiasm. And the spike in early voters is particularly high in heavily Democratic Travis County (home of Austin and the University of Texas) and El Paso County—up 87 and 72 percent, respectively. Trump is still likely to win Texas, but the race could be closer in Arizona, where data firm Catalist has found Democrats shrinking Republicans' advantage in early voting compared with 2012. Clinton drew a huge crowd to her rally in Phoenix Wednesday evening.
The picture is murkier in the battlegrounds of Florida and North Carolina, largely because changes to both states' early-voting laws since the last presidential election make it difficult to compare the figures to 2012. In North Carolina, a legal battle over early voting ultimately left the state with the same number of early-voting days, but far fewer voting sites opened for the entire period. That's led to a backlog in early voting and long lines in some parts of the state. And since early voting in the state is used disproportionately by African-American and young voters, it's hard to compare their turnout, thus far. In Florida, the opposite is the case—the legislature passed a law in 2013 that made it easier to register for an absentee ballot. As a result, early voting has spiked in the state in 2016.
Democrats closed the gap with Republicans in terms of absentee-ballot requests in Florida this year, but narrowly trail the GOP in terms of total early ballots casts by their party's registered voters. At this point in 2012, Democrats were in the lead on that measure. And while Democrats still lead in terms of early voting in North Carolina, it's by a smaller margin than 2012. A major factor in both states is that African-American voters aren't turning out in the same numbers as they did four years ago, when the country's first black president was on the ticket. According to early-voting data analysis conducted by Catawba College politics professor Michael Bitzer, as of Tuesday, African-American early-voting turnout in North Carolina was down 16 percent compared with 2012. And in Florida, the Catalist data reported by CNN show the share of African-Americans participating in early voting has dipped from about 15 percent in 2008 to 12 percent this year.
Democrats seem to have recognized they have a problem, releasing a flurry of new ads on Wednesday targeting black voters. The Clinton campaign began airing a new radio ad in Pennsylvania, Florida, Ohio and North Carolina that replays past Trump comments when he insulted Obama and referred to the African-American community as "the blacks," while the Democratic National Committee and the Clinton-aligned super PAC Priorities USA are running ads featuring Obama. The president himself will be campaigning for Clinton in North Carolina and Florida on Friday and Sunday.
The lag in black early-voting turnout is "the bad news for the Clinton campaign," says McDonald. "The good news for the Clinton campaign is, really, white men aren't up any more than they were in the 2012 election." And at the same time, "you're seeing more women, you're seeing more Latinos, and there is this residual 'other' category that we can't make a lot of sense out of." The "other" category McDonald is referring to encompasses independent voters who declined to register with either party. Both Florida and North Carolina have seen a spike in those voters turning out in 2016, but it's unclear which way they might swing in the presidential race.
The region where Clinton is struggling the most is the Midwest—namely, Ohio and Iowa. As of Tuesday, the number of absentee ballots requested by Democrats in Iowa was down by roughly 13 percent compared with the same date in 2012. Republican totals are also down, but by less than 3 percent. In Ohio, Secretary of State Jon Husted told a local television station Friday that absentee-ballot requests were down in the state overall—from 1.6 million in 2012 to 1.4 million this year. "Voters seem less interested this year than they did four years ago," he said. The drop has been particularly stark in some Democrat-dominated counties: Cuyahoga (home to Cleveland), Franklin (home to Columbus) and Lucas (Toledo). To a lesser degree, there are also some red flags in Wisconsin's most populous (and Democratic) county: Milwaukee.
But even here, the trend lines are moving in Clinton's favor, not Trump's. "Look, the Democrats were down quite a bit in Cuyahgoa and Franklin, but they've certainly made up ground last weekend," says McDonald, who's analyzed the county-level data through Sunday night. And in Iowa, both Democrats and Republicans are now lagging in returned absentee ballots, which is helping Democrats close the gap somewhat.
One of the biggest revelations of the 2016 election may be that Democrats no longer need to win heartland battlegrounds like Ohio and Iowa to get to the White House. Clinton could very well forge a path to 1600 Pennsylvania Avenue that sweeps through the Southeast and the Mountain West, becoming only the third candidate in the last century to win the presidential race despite losing the Buckeye State. With her edge in Nevada, Colorado and Virginia, she looks to be part of the way there.