Earth Day 2020: 13 Spectacular Photos of the Planet From the Lens of a Travel Photographer
As we celebrate the 50th anniversary of Earth Day, it occurs to me that as a result of the pandemic, humanity has inadvertently given our battered planet the best present it could bestow: We're leaving it alone.
China's air is the cleanest it's been in decades, and locals in Punjab can see the Himalayas for the first time in years. Yosemite is brimming with wildlife unafraid to walk the roads once bumper to bumper with families.
As a travel photographer, my weeks sequestered from the natural world have given me an even greater appreciation of its value (something I hope is contagious). Grounded in lockdown in my home in New York City, I look back at some of my favorite photos from previous adventures and yearn for wide-open spaces. These destinations (a few of thousands), are full of natural wonders—wonders we'll lose if we don't take better care of our global home.
I'm a realist. I know whatever new normal is in our future, we'll go back to poking Mother Nature. But hopefully, after all this, we'll do it with a much smaller stick.
From Antarctica's Paradise Harbor to Mongolia's Altai Mountains, here are some of my favorite places that I have transported myself back to during this lockdown—places whose precious wildlife and environments, I hope, will still be there for future generations of explorers.
Manitoba, Canada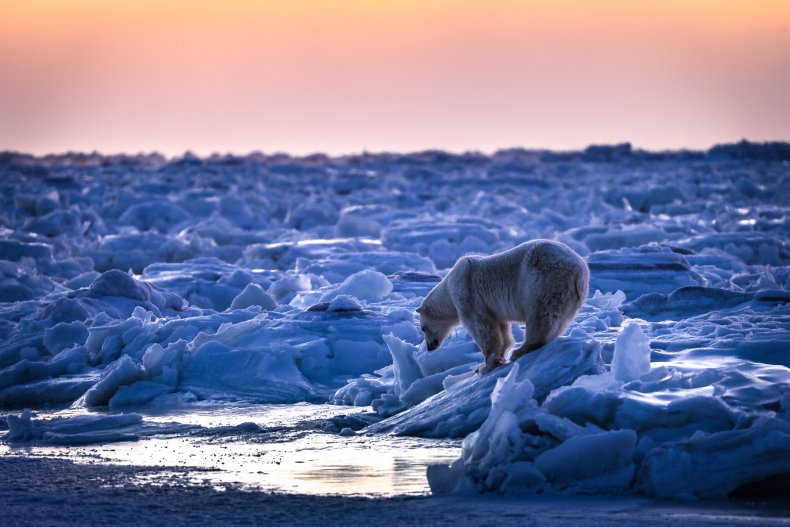 I've had the pleasure of visiting northern Manitoba twice in the last couple of years. Once in the summer to see tens of thousands of snow-white beluga whales that had migrated to the warmer waters of southern Hudson Bay and the Churchill River to give birth. In the winter, I photographed polar bears and other arctic animals near the Seal River. In this image, I woke up before sunrise to find this young female staring intently at the ice as if she'd seen a seal and was waiting for its return. For over an hour, her eyes were fixed on that spot; alas, her prey never appeared.
Paradise Harbor, Antarctica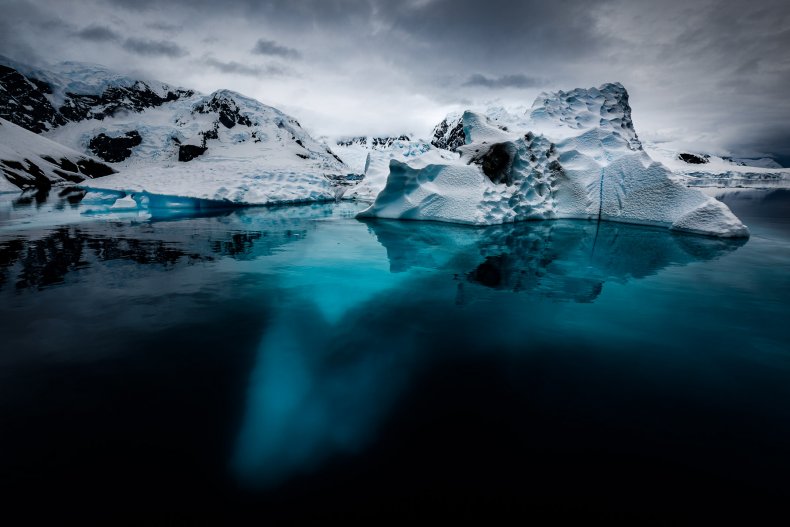 A guide once told me icebergs are nature's sculpture garden. Yet what is visible only hints at the depth of their beauty. Scientists say 90 percent lurks beneath the surface. Nowhere was this truth more evident than in Paradise Harbor on the northwestern tip of Antarctica. The still, turquoise water exposed the jagged lines and irregular shapes often hidden from view. I'd seen icebergs in Greenland but never like this. They were mesmerizing.
Great Bear Rainforest, Canada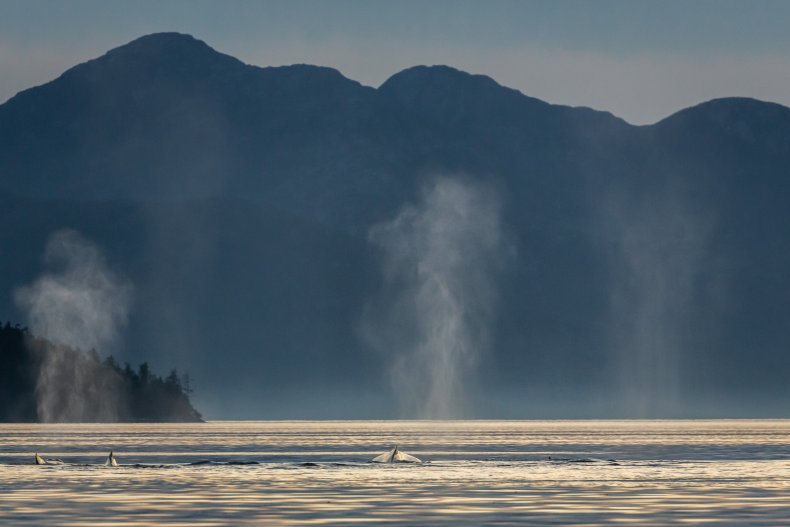 Home of the legendary white Spirit Bear, and generations of First Nations, British Columbia's Great Bear Rainforest is the largest coastal rain forest in the world covering nearly 25,000 square miles. Nooks and crannies abound where black bears, sea lions and otters frequent. One night at sunset, I heard the familiar gasp of a humpback whale blowing, then another and another. A pod had formed to bubble net feed. After each heaping mouthful of fish, they'd move a few hundred yards to seek out more prey. I took this photo just before we lost the light.
South Georgia Island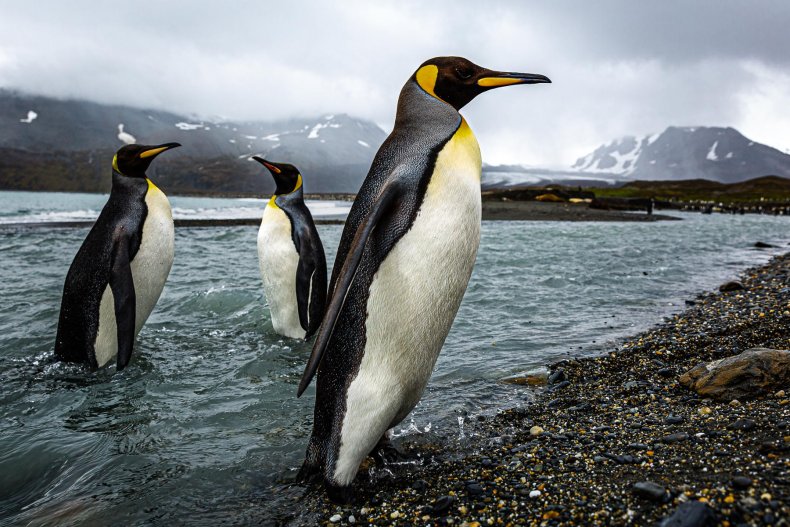 I'd heard about the wonders of South Georgia Island, but what I'd imagined couldn't compare to reality. Hundreds of thousands of King penguins and dozens of fur and elephant seals carpeted the beach in St. Andrew's Bay. Curious creatures, King penguins will waddle in your direction if you sit long enough and mind your manners. This trio was fresh from a bath. Their milky-white feathers had been sullied by sand, and the fastidious three were eager to wash it off.
Heimaey Island, Iceland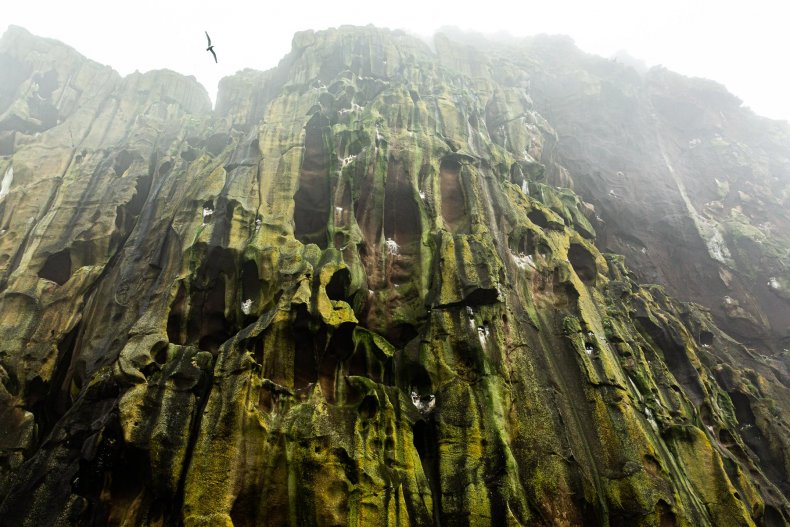 In every fantasy drama, there is a scene with a thick blanket of fog, intensifying the mystery and foreboding of a gnarled landscape. Such was the look of the cliffs in the Heimaey Island Harbor south of Iceland. Of volcanic ancestry, the Swiss cheese walls of basalt, carved over millennia by the elements, were alive with numerous species of bird, including puffins. They were difficult to see because of the mist, but we could hear them, thousands of them, nesting above.
Masai Mara, Kenya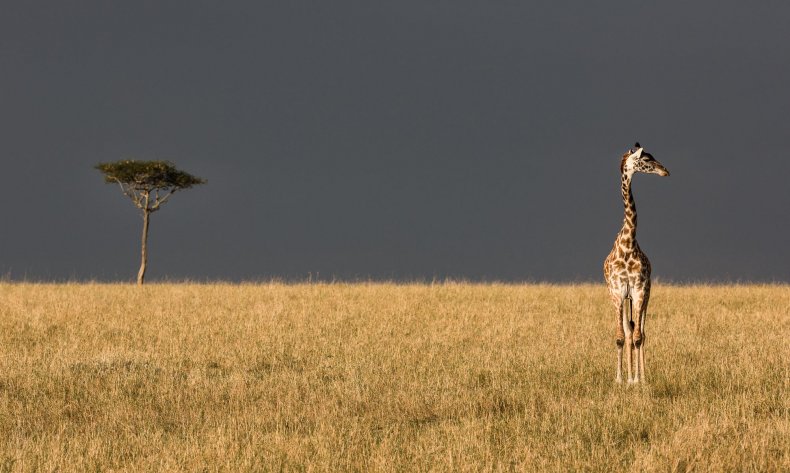 The Masai Mara is best known for the Great Wildebeest Migration, where massive herds inhabit the plains. And while I can attest to the grandeur of this annual spectacle, it's the glow of the Mara after a rain I think about most. The way the sky transforms from dark gray to a dusty purple and the way the grass gleams gold when the sun peeks from behind the clouds. I've never seen this kind of light anywhere else, and the giraffe, I couldn't have asked for a better muse.
Glacier Bay, United States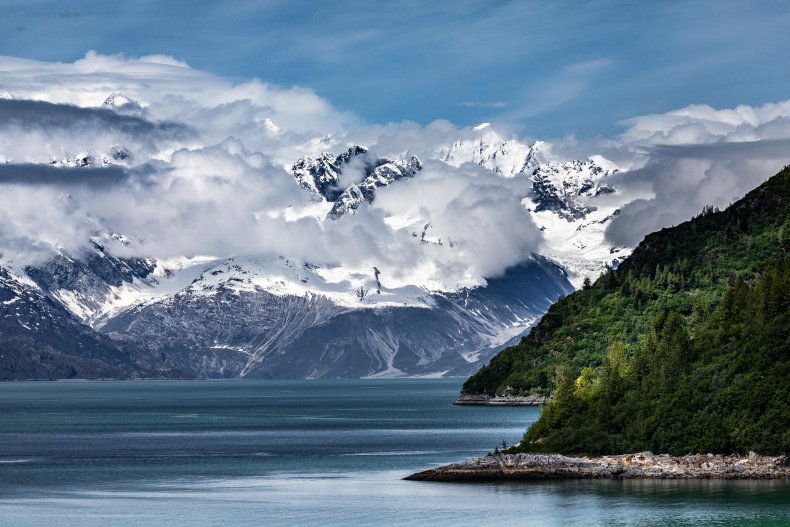 Glacier Bay is Disneyland for nature fanatics. Tidewater glaciers, and forested mountains topped with fresh snow, seemingly, around every curve. I sailed on a sunny day, its brilliant rays sparkling off the water which was speckled by berg-y bits in varying sizes, the remnants of one calving or another. I couldn't have asked for a more perfect afternoon.
Sea of Cortez, Mexico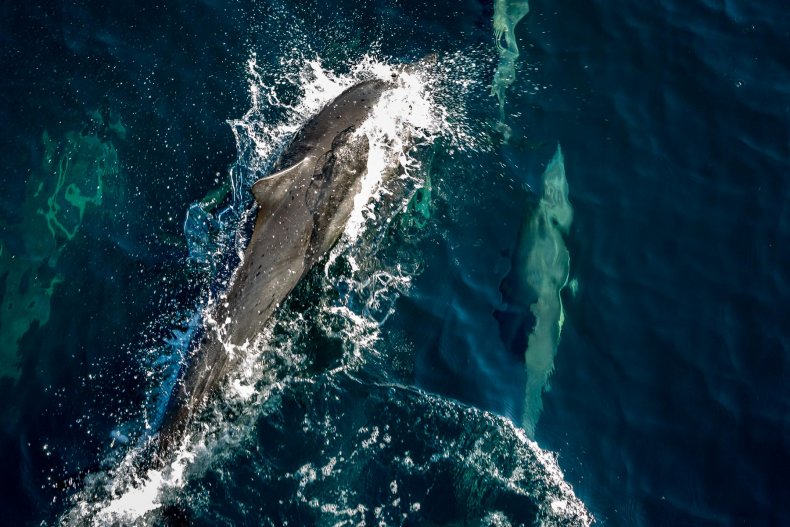 At first, dolphins were far off our port side, porpoising toward us like children sprinting to a playground. Within seconds, they were playing in our bow waves, racing ahead like finned torpedoes. In the Sea of Cortez, to my delight, this is nothing unusual. My dolphin friends would visit three more times during my stay. Jacques Cousteau called this sliver of the ocean off the western coast of Mexico, "the world's aquarium," praising its spectacular biodiversity.
Kangerluluk Fjord, Greenland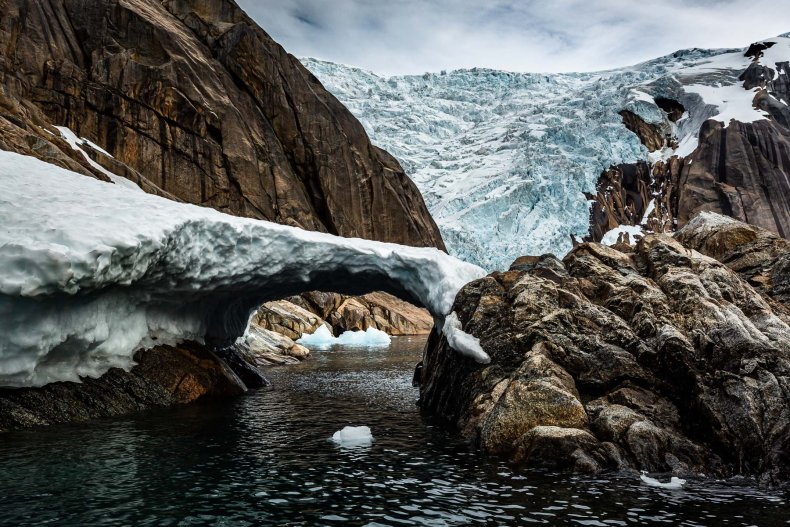 It was twilight when I captured my first glimpse of Greenland, gliding along the coastline of Kangerluluk fjord. We drifted by school bus–sized icebergs, a shade of turquoise photographs never quite do justice, and jagged cliffs drenched by narrow waterfalls. The natural arch in this photo led to a tidewater glacier that put on a show by periodically sloughing off small chunks of itself, letting the pieces fall in a sheet into the channel. It made for an extraordinary first impression.
Okavango Delta, Botswana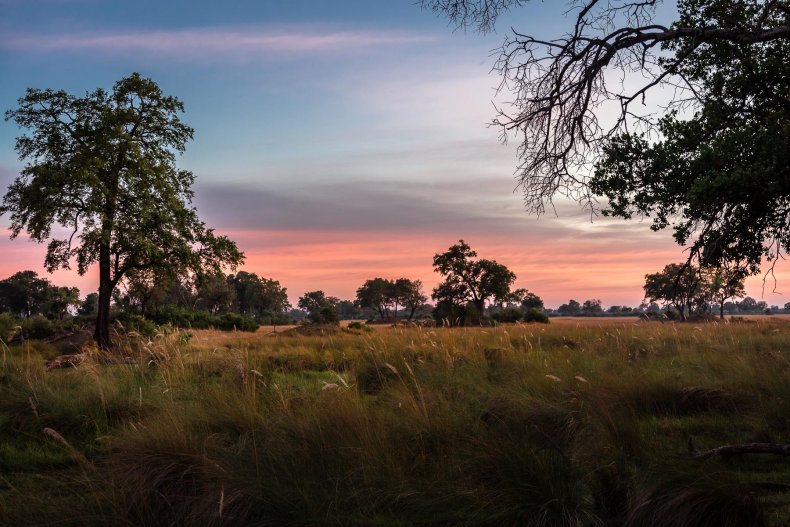 When I first landed on the small airstrip in Damaraland, I was by the number of red rocks peppering the ground. Millions of them. It was as if the heavens had opened up and sprinkled terra cotta everywhere.
Namibia has a harsh beauty, and sometimes it's hard to grasp how anything could live in such a stark environment. Nature has its way, however, and the zebras in this picture were happily grazing on, who knows what.
Damaraland, Namibia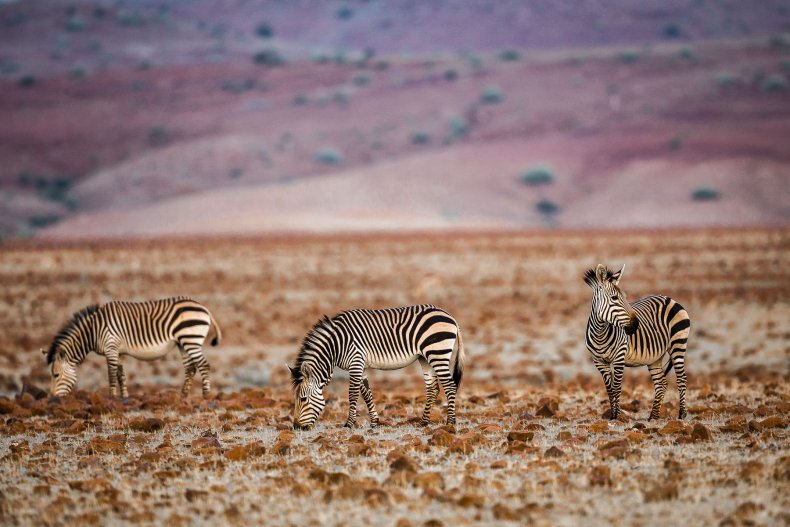 My favorite time of day in Africa is sunrise when the air still holds a bit of a chill, birds of all sorts are cheeping good morning, and the light slowly illuminates the bush. At home, I have to push myself to be a morning person; in Botswana, it came easily.
This was the view from my tent. Before the sun rose, I could hear an elephant pulling branches from a tree, and something (I'm not sure what) scurrying through the high grass. On this day, my guide found a leopard paw print on the dirt trail leading past my door. We'd heard it calling in the trees the night before. I was beyond thrilled, and my day had just begun.
The Altai Mountains, Mongolia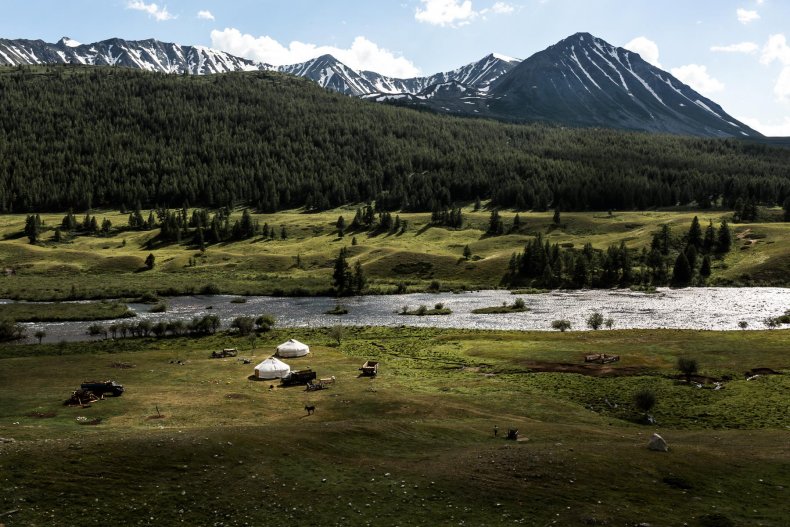 For two weeks, I was deep in the heart of the Altai Mountains in western Mongolia. My objective was to photograph Kazakh Nomads, who sparsely populated the national park, and to learn about their culture. I knew the country would be stunning, but in retrospect, I had no clue. Snowcapped mountains, rushing rivers, green grass for miles and acres of natural boulder gardens popping up here and there. It wasn't easy traveling without any roads to speak of, but it was mind-blowingly beautiful.
Machu Picchu, Peru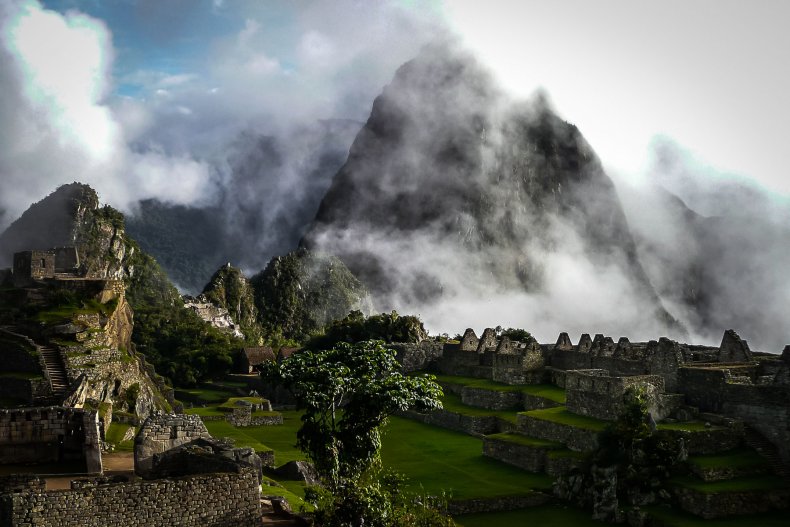 No matter how many photos you see of Machu Picchu, they will never live up reality. You think you know what you'll find, but you really don't. The scale and grandeur are staggering. Even so, it's not just the Lost City that excites, it's also the immensity of the soaring peaks and the Peruvian rain forest that encircle the ancient Incan ruins that intoxicate me.
So in honor of Earth Day, join me, break out your old photos, walk down memory lane, and relive all the places that left you in awe. Daydream about the places you still want to go, then remember, without your help, they're likely to disappear.
---
Susan Portnoy is an award-winning photographer, inveterate traveler and founder of the website, The Insatiable Traveler.