Not a single nation on Earth is fully prepared to deal with a disease epidemic or pandemic—an epidemic that spreads beyond borders—according to a global health security assessment which examined practices across 195 countries.
The Global Health Security Index (GHSI)—which the authors described as the "first comprehensive assessment" of its kind—demonstrates that many countries have significant weaknesses in their ability to prevent, detect and respond to dangerous outbreaks of disease.
The level of unpreparedness is highlighted by the fact that the average overall score for countries rated in the index was about 40 on a scale which went up to 100 (meaning fully prepared.) And even among the 60 highest-income nations, the average score was still only around 52.
The index is the product of a joint collaboration between the Johns Hopkins Center for Health Security (CHS,) the Nuclear Threat Initiative, The Economist Intelligence Unit, and an International Panel of Experts from 13 countries.
"The GHS Index finds that no country is fully prepared for naturally occurring, intentional, or accidental infectious disease outbreaks," Jennifer Nuzzo, one of the creators of the index from the CHS, said in a statement. "Knowing that there is work to do, countries can use the index to identify gaps, build preparedness and best practices, and track progress over time."
"We expected to identify major gaps in preparedness within countries given the challenges we've seen in national abilities to combat recent infectious disease emergencies. But we didn't expect the overall level of health security to be as low as it is," Nuzzo told Newsweek. "Even more surprising to us was that the majority of high- and middle-income countries do not score above 50 and having a higher score was not associated with having a higher income. This tells us that all countries have vulnerabilities and much work to do to address them."
Researchers assessed countries in the index across a variety of factors based on data from international bodies, such as the World Health Organization (WHO,) the World Organisation for Animal Health, the Food and Agriculture Organization of the United Nations and the World Bank.
"Whether they be natural, accidental, or deliberate, infectious disease outbreaks can cause significant harm to health, peace, and prosperity if countries are not adequately prepared," Tom Inglesby from the CHS said in the statement. "It is important for national leaders to understand the risks that infectious diseases pose and commit to making improvements in preparedness for these events."
The publication of the GHSI comes soon after the WHO announced that the ongoing outbreak of Ebola in the Democratic Republic of the Congo still warrants being classified as a global emergency, despite the fact that the number of confirmed cases appears to be falling, the Associated Press reported.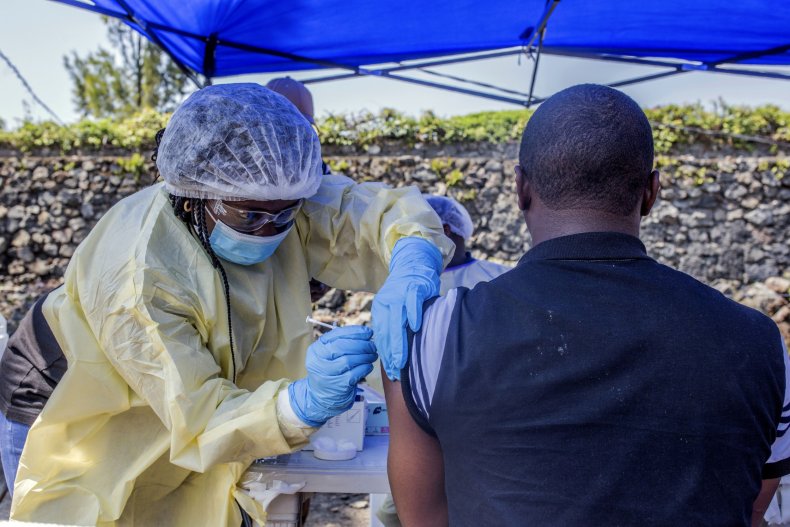 The Ebola outbreak is the second worst in history and has killed more than 2,000 people since it was declared last August.
The authors of the GHSI warn that an increasingly interconnected world increases the risk of deadly epidemics, urging political leaders to take action in protecting their populations.
"International travel, mass displacement, migration, and urbanization enable pathogens to spread in new populations, which can lead to epidemics and pandemics," Nuzzo said. "And now, the same advances in biology that we depend on to discover cures, raises the possibility for deadly pathogens to escape from a laboratory or be used as a weapon, causing catastrophic harm to humanity."
"Unfortunately, in the last decade, the world has had to confront a series of highly challenging infectious disease emergencies," she said. "Successive outbreaks of Ebola, global spread of Zika, deadly outbreaks of MERS, and now countries all over are wrestling with how to contain large and costly outbreaks of diseases that we've known about for a long time, like measles."
In light of the latest findings, the researchers make a number of recommendations. Chief among these, the researchers suggest that the U.N. Secretary-General should call a summit for world leaders by 2021 to discuss disease outbreaks, as well as creating a new unit which would be focused on this issue.
Furthermore, the researchers urge national governments to start taking action to boost their preparedness for outbreak events. They say that these efforts should be regularly monitored, with results published every two years.
Finally, they recommend that a new global financing mechanism should be set up to provide funding for these efforts in countries as and when needed.
"We created the GHS Index to increase political will to prioritize and finance efforts to fill in preparedness for epidemics and pandemics," Nuzzo said. "Unfortunately, political will for addressing epidemics and pandemics has been caught in a perpetual cycle of panic and neglect, where decision makers have only sporadically focused on health security, depending on whether there is crisis."
"We cannot achieve a state of preparedness unless there is sustained commitment to preparedness from political leaders," she said. "We are hoping to use the Index to keep a light shined on countries' readiness so that it can't be ignored by decision-makers between crises."
This article was updated to include additional comments from Jennifer Nuzzo.
About the writer
Aristos is a Newsweek science reporter with the London, U.K., bureau. He reports on science and health topics, including; animal, mental health, and psychology-related stories. Aristos joined Newsweek in 2018 from IBTimes UK and had previously worked at The World Weekly. He is a graduate of the University of Nottingham and City University, London. Languages: English. You can get in touch with Aristos by emailing a.georgiou@newsweek.com.