Earthquake Drill California: Millions in San Francisco, San Diego, Elsewhere Participate in Earthquake Drill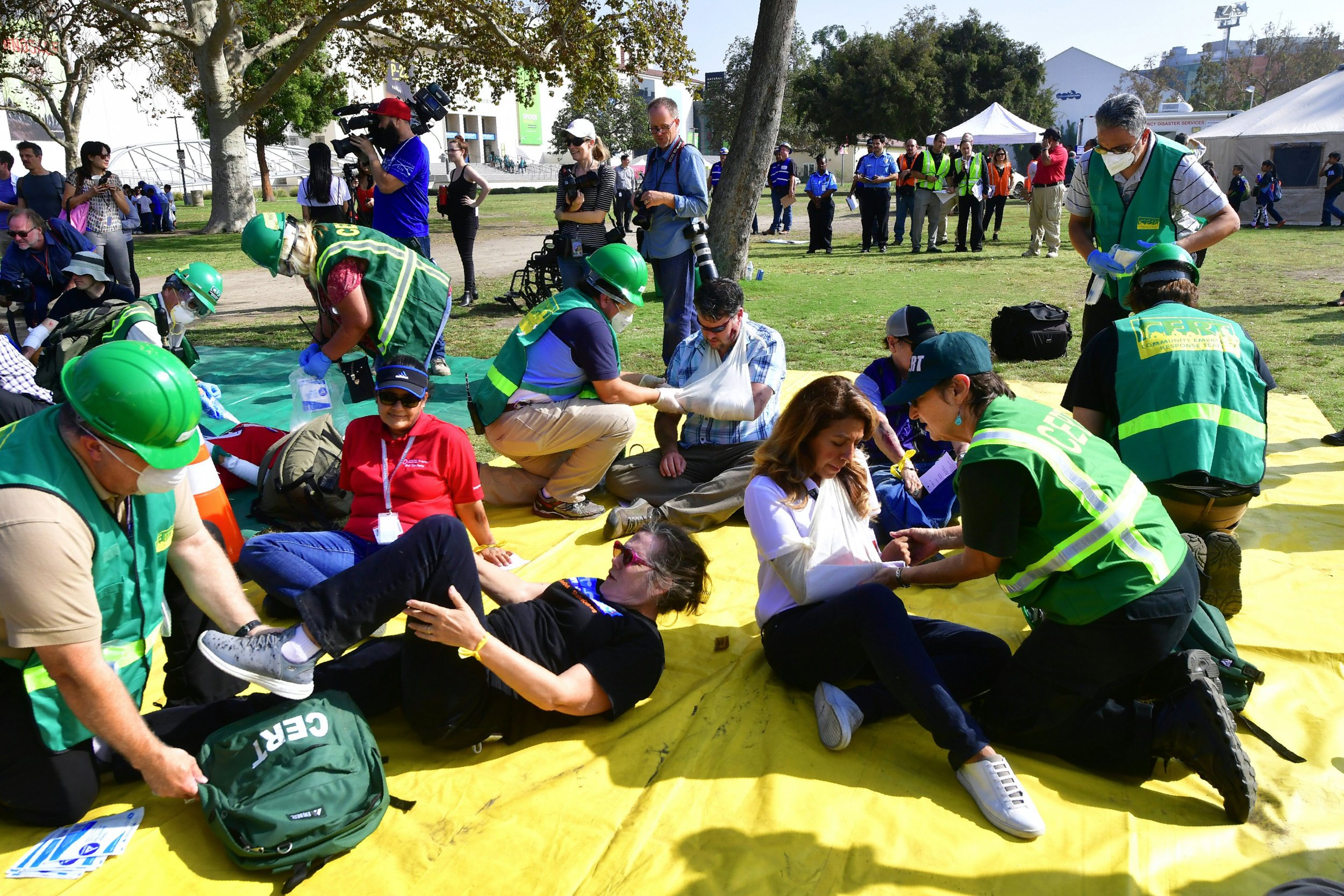 Millions of people in California participated in an earthquake drill on Thursday morning, dubbed "The Great California ShakeOut." Some 10.2 million people registrated to participate in the drill, according to the Earthquake Country Alliance.
The drill took place Thursday at 10:18, when people across the country were instructed to "drop, cover and hold on," as part of the event. This year marked the tenth anniversary of the drill, which began in southern California.
The drill aims to teach people what to do in the event of an earthquake, so that if and when one occurs, they'll instinctively "drop, cover and hold on." In the Bay Area, almost two million people were registered to participate, while on the Southern California Coast, almost four and a half million were registered.
"Everyone, everywhere should know how to protect themselves in an earthquake," said Mark Benthein, global ShakeOut coordinator at the Southern California Earthquake Center, according to NBC Los Angeles. "We also encourage everyone to prepare to survive and recover by following the Seven Steps to Earthquake Safety."
Those seven steps include the preparation stages (1-4), the survival phases (5-6) and the recovery phase (7):
1. Secure your space
2. Plane to be safe
3. Organize disaster supplies
4. Minimize financial hardship
5. Drop, cover and hold on
6. Improve safety
7. Reconnect and recover
In Los Angeles, part of the drill entailed testing a new early warning system known as ShakeAlert, according to KABC.
"Even two seconds [is enough to find a safe place], and this is why we want everybody to practice 'drop, cover and hold on,'" said Margaret Vincent of Caltech, according to KABC. "The more you practice, the more your body will do it intuitively. So with earthquake early warning, it will give you those few seconds to be able to think about, 'Where is my safe place? Where am I going? and get there fast."