Earthquake Hits North Korea Less Than Two Miles From Its Nuclear Testing Site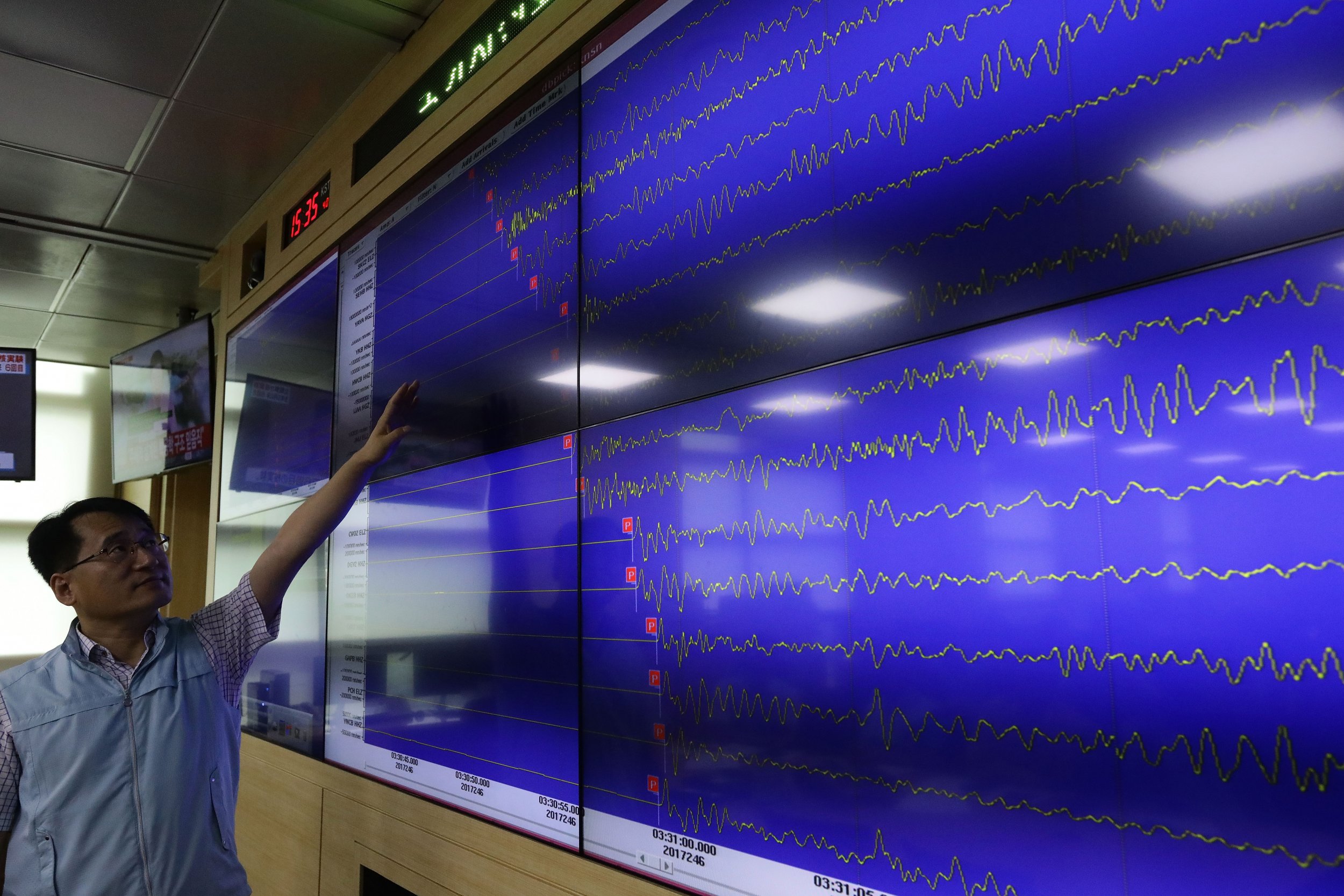 A 2.5-magnitude earthquake shook North Korea early Saturday morning near its nuclear test site, Seoul's weather agency said.
Around 7:45 a.m. local time, the quake struck Kilju, a county in the North Hamgyeong Province, the Korea Meteorological Administration (KMA) reported, according to The Independent. Kilju is located about 1.7 miles away from the Punggye-ri Nuclear Test Facility, where the country has conducted six nuclear tests since 2006.
The KMA believes it was a natural quake, but the country's nuclear test in September may have played a role.
"Kilju is a rocky area where natural earthquakes normally do not occur. However, the quake could have been caused by geological changes created from the recent nuclear explosion," a KMA official who asked not to be named, told the United Press Association.
Following the September 3 underground atomic explosion, a 6.3 magnitude quake rocked the test site and even shook houses in China, according to The Washington Post. However, unlike the current quake, that one was unnatural, The Independent reports.
The group 38 North—who closely tracks the country's nuclear activity—believes the seismic activity is potentially a sign of "Tired Mountain Syndrome," which is when rock is altered as a result of detonated nuclear bombs.
"What we are seeing from North Korea looks like some kind of stress in the ground," Paul G. Richards, a seismologist at Columbia University's Lamont-Doherty Earth Observatory, told The Washington Post. "In that part of the world, there were stresses in the ground, but the explosions have shaken them up."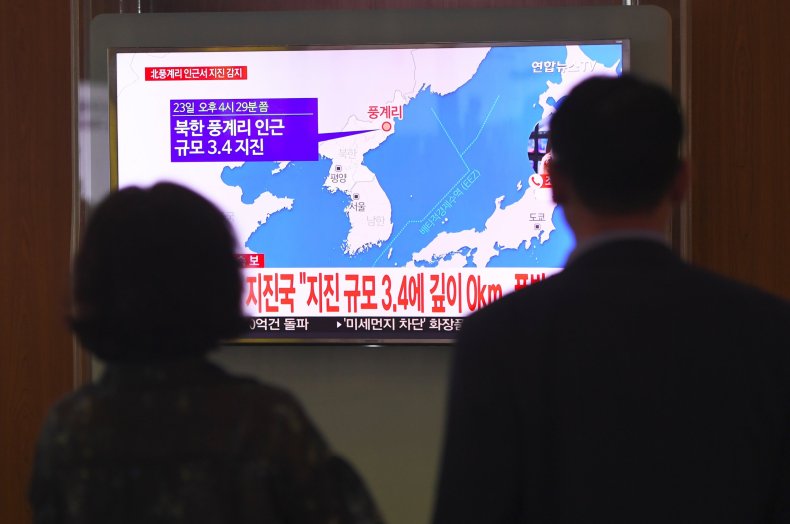 Chinese scientists chimed in stating that more nuclear tests underneath Mount Mantap could have serious implications. If the mountain were to collapse, radiation could be sent across the region, Wang Naiyan, former chairman of the China Nuclear Society and a senior researcher on China's nuclear weapons program, warned.
Earthquakes after nuclear testing are not unusual. In fact, it happened on U.S. soil too after the first-ever underground nuclear explosion in 1957.
"The experience we had from the Nevada test site and decades of monitoring the Soviet Union's major test sites in Kazakhstan showed that after a very large nuclear explosion, several other significant things can happen," Richards told The Washington Post.
North Korea's most recent nuclear test led to the death of at least 200 people. They're believed to have died after a tunnel collapsed about a week after the hydrogen bomb test, Gizmodo reports.