Earthquake Solomon Islands: 5.8 Quake Hits Near Gizo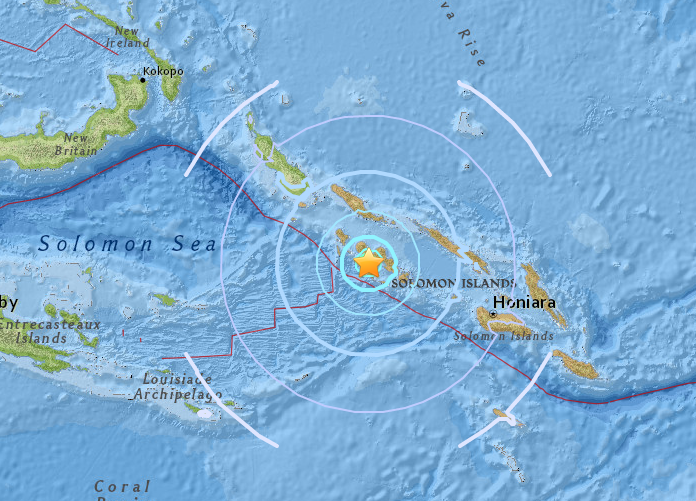 A magnitude 5.8 earthquake struck the Solomon Islands on Tuesday, the United States Geological Survey confirmed. The quake struck about 30 miles east-southeast of Gizo, the capital of the Western Province in the Solomon Islands on Ghizo Island.
The earthquake hit at a depth of about six miles, the USGS said. Magnitude 5 and 6 earthquakes are described on the Richter scale as moderate quakes with strong, sudden movements.
It was not immediately clear whether there was significant damage or injuries resulting from the earthquake, though the USGS estimated there would be a low likelihood of casualties or damage.
This is a developing story and will be updated as more information becomes available.