Earthquake Strikes New Zealand During Prince Harry and Meghan Markle Visit
A 6.1 magnitude earthquake has struck central New Zealand as British royals Prince Harry and Meghan Markle, the Duke and Duchess of Sussex, tour the Oceania country.
The quake hit at 3.13 p.m. local time with the epicenter located about halfway between the cities of Auckland and Wellington on the North Island, The New Zealand Herald reported. It was felt widely around the lower North Island and upper South Island.
According to The Herald, many people in Wellington—the nation's capital—experienced shaking for 30 seconds. However, the effects were not widely felt in Auckland, around 150 miles north of the epicenter, where the royals are currently staying.
Despite the moderate strength of the quake, Civil Defense Minister Kris Faafoi said there have been no reports of damage or injuries across the country.
"I think some people might be a little nervy and that's understandable but it's just a case of following those safety messages and being prepared," Faafoi said, according to AFP. "I think if there was anything major we'd know by now."
There is no threat of a tsunami, according to the New Zealand Ministry of Civil Defence & Emergency Management. "Remember to Drop Cover and Hold during any aftershocks," the ministry warned in a statement. Prime Minister Jacinda Ardern warned Kiwis to "check on those around you."
A sitting of the country's parliament in Wellington was temporarily suspended as lawmakers were urged to take refuge by Deputy Speaker Anne Tolley. However, the session resumed within the hour.
"We all felt it in the house. I was in there at the time and just for the immediate safety of those in the house [the speaker] saw fit to suspend proceedings," Faafoi said. "I think that was the wise thing to do as we felt it quite heavily."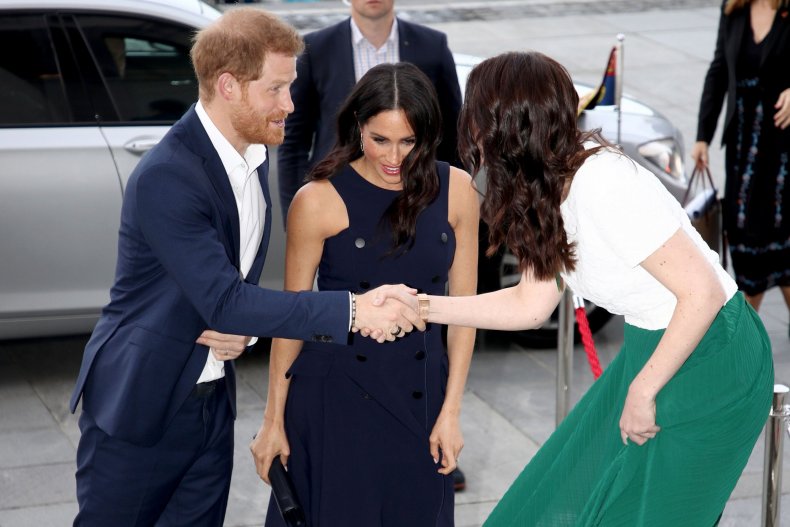 The quake is one of the largest to strike New Zealand since a 7.8 magnitude event struck the South Island in November 2016, killing two people.
The country is particularly prone to earthquakes because, much like the U.S. West Coast, it lies on the "Ring of Fire"—a long, horseshoe-shaped, seismically active belt that extends around the Pacific Ocean basin. In fact, the country experiences more than 15,000 quakes a year, although only about 100-150 of these are large enough to be felt, and an even smaller number pose a threat to life and property.
In 2011, a 6.3 magnitude earthquake hit Christchurch on the South Island, killing 185 people in what was one of the nation's worst natural disasters.