The Easiest and Best Holiday Cookie Recipes for Your Swap or Party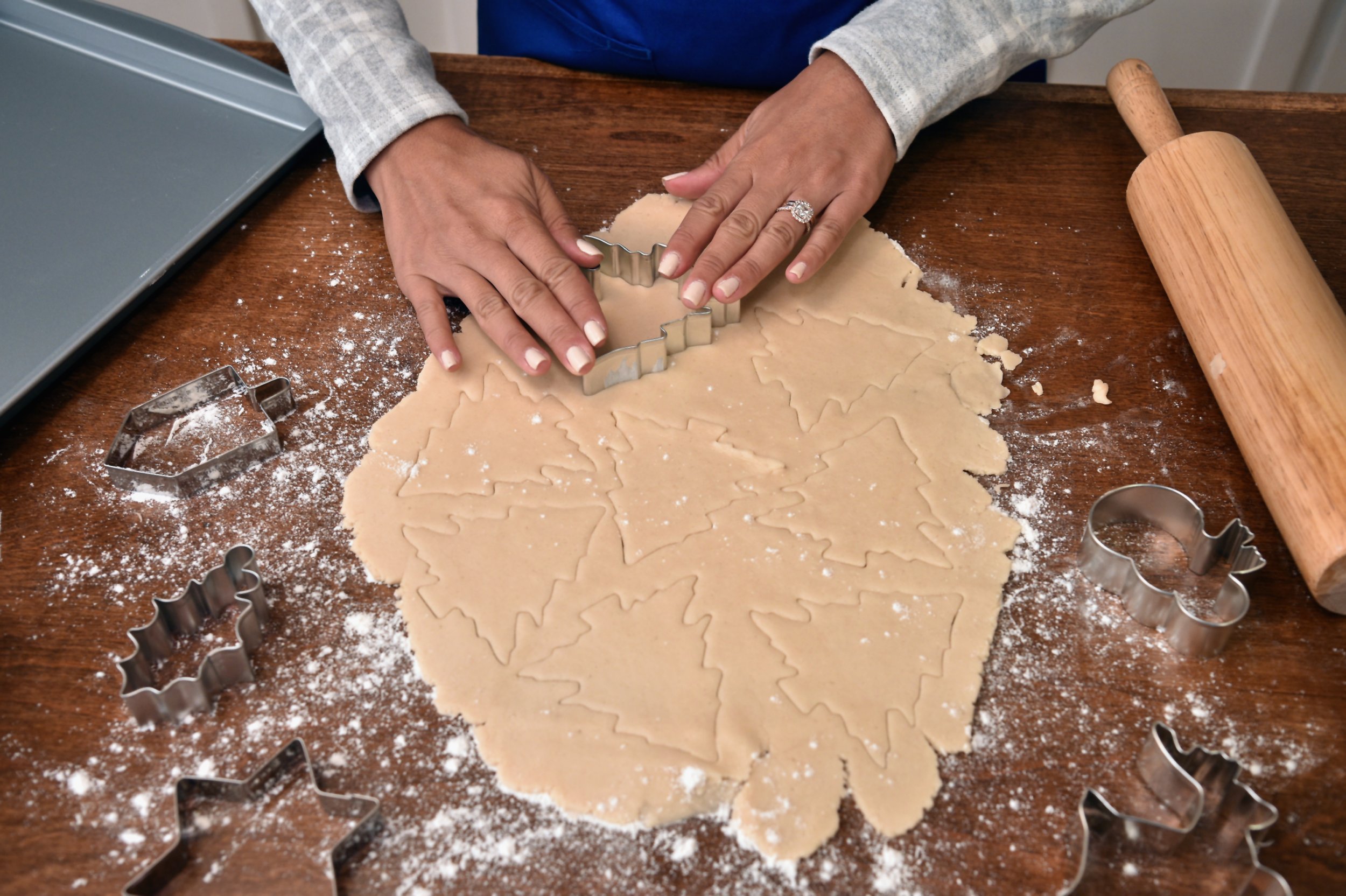 If you have a last-minute cookie swap or just want to have the best treats to enjoy after Christmas dinner, then a bag from the grocery store just won't do. But baking the perfect batch can be hard, and there's a lot of science involved to get them just right.
As writer and trained chef J. Kenji López-Alt explained in his quest to make the perfect chocolate chip cookie for Serious Eats, little things make a huge impact on the final result. More butter can change the size and texture of your dessert. Increasing that fat, for instance makes cookies wider and softer. Using melted butter will make for denser cookies and creaming the butter gives a more cake-like cookie.
We took the guesswork out of finding the best cookies by rounding up some of the most popular cookie recipes online.
Related: Don't Try to Lose Weight During the Holidays, Says Dietitian Keri Glassman
The Best Chocolate Chip Cookie Recipe
After many batches and experiments, López-Alt finally discovered what makes a chocolate chip cookie perfect. He browns the butter for a nutty, butterscotch taste and chops chocolate by hand. This creates more texture and contrast because every piece varies in size.
The Best Gingersnaps Recipe
Loaded with two varieties of ginger, Serious Eats proclaims these spicy cookies to be the best gingersnaps recipe. They're made with whole wheat flour, so you'll feel a tad less guilty about eating more than one. These gingersnaps do require sitting at room temperature for several hours, but they will be perfectly crisp when finished.
Alton Brown's Classic Rolled Sugar Cookies
Iced cookies are a holiday staple, and this version by Alton Brown is super easy. They take just 15 minutes to prepare, leaving you with more time and less stress. Complete by using holiday cookie cutters and colored icing.
German Spice Cookies (Pfeffernusse)
These traditional German cookies are typically eaten during the holidays and include a blend of fresh spices, like cinnamon, pepper, clove and cardamom. They're a must for fans of the more familiar holiday favorite, gingerbread.
Pistachio Wreath Cookies
For something a little untraditional, Martha Stewart has an easy shortbread recipe finished with pistachios. These cookies only have five ingredients and make enough for a crowd, yielding four dozen. Plus, they can be prepared in 15 minutes and are ready in just an hour