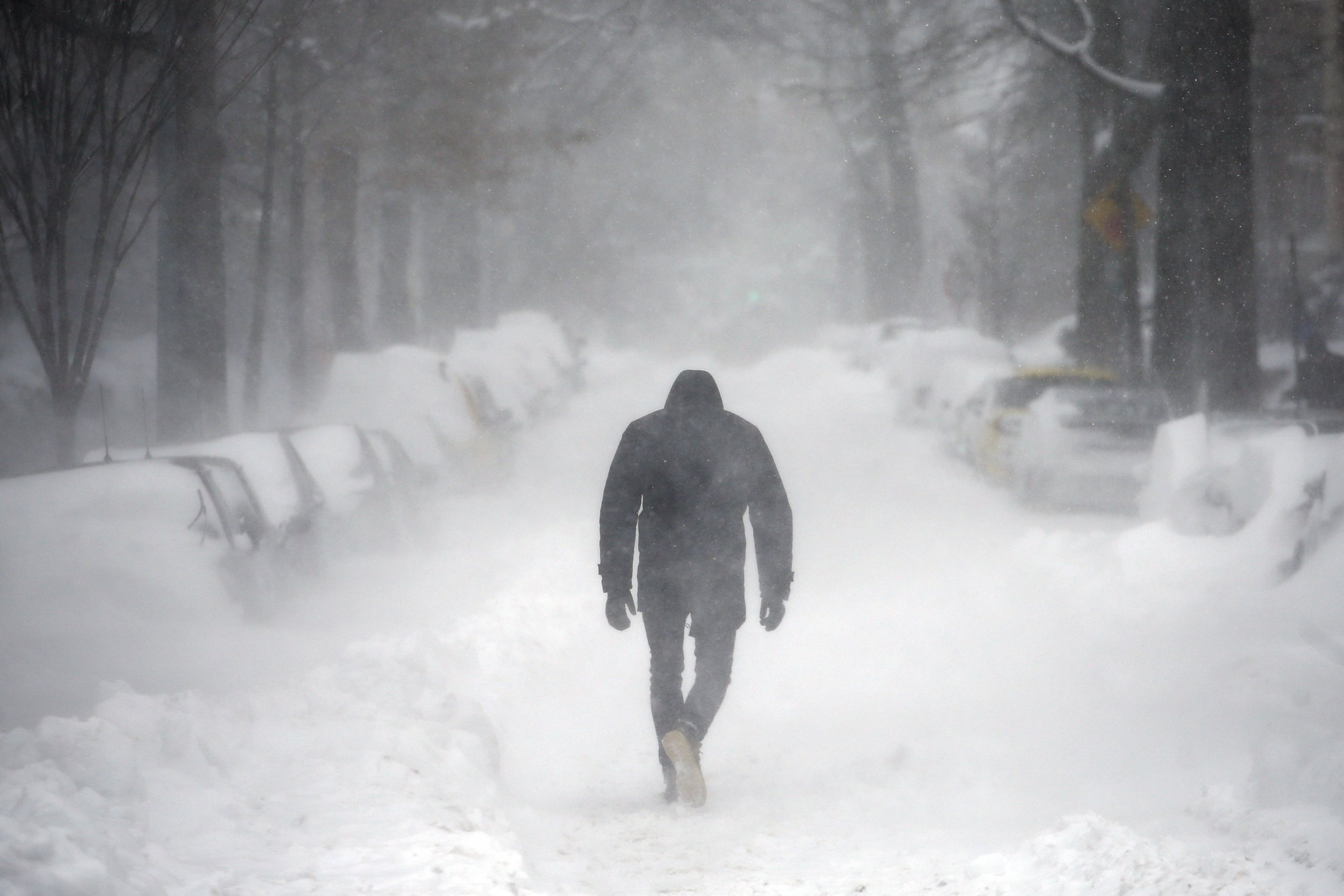 WASHINGTON/NEW YORK (Reuters) - Officials in Washington, D.C., warned residents on Monday that it would take several more days for the city to return to normal after a massive weekend blizzard dropped more than two feet (60 cm) of snow along the East Coast and killed more than 30.
The nation's capital was at a standstill, with federal government offices ordered shut on Monday, schools in the district and surrounding suburbs shuttered and the U.S. House of Representatives cancelling all votes until next week.
Washington's mayor, Muriel Bowser, urged residents to stay off the streets while crews cleared snow from secondary roadways, parking lanes and highway shoulders.
"It's important to know that the roads are still dangerous," she told reporters. "We knew that we would have ... several days of cleanup ahead of us. Know that we're going to be dealing with snow all of this week."
Officials reported at least 35 storm-related deaths, including traffic accidents and heart attacks while shoveling in Washington, D.C., Delaware, Kentucky, Maryland, New Jersey, New York, North Carolina, South Carolina, Ohio, Tennessee and Virginia.
The storm likely caused billions of dollars in economic losses, including damage to buildings and lost business from closures, reinsurance broker Aon Benfield said Monday.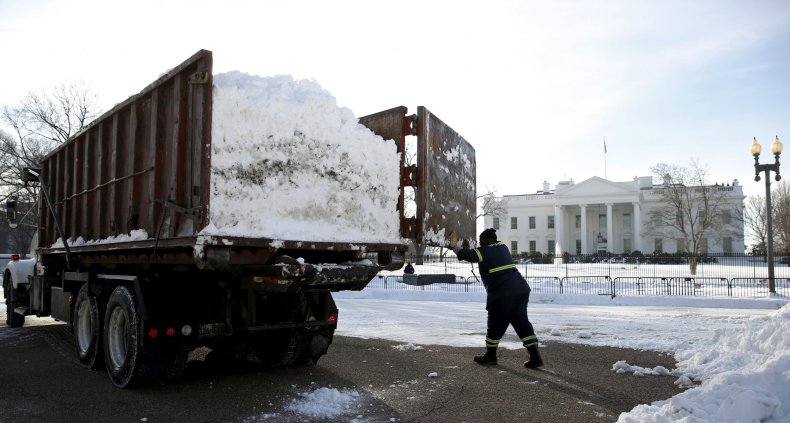 Washington's subway resumed limited service on Monday, offering free travel in an effort to encourage the use of mass transit over driving.
High snowbanks at street corners made travel within Washington difficult for pedestrians.
"The hardest part was getting the stroller through the unclean sidewalks," said Isam Qahwash, a 41-year-old scientist from Princeton, New Jersey, as he carried his 14-month-old son in a stroller across a downtown street. "It seems like they move really slow cleaning the snow here."
Even with federal government offices officially closed, the Supreme Court was open for business, scheduled to issue rulings and act on pending appeals from the snowbound courthouse across from the U.S. Capitol building.
Washington officials said the city has applied for federal disaster relief to help pay for the snowstorm's costs, which they did not estimate.
Ten public schools around the city opened to provide breakfast and lunch to low-income children who typically receive free meals at school, officials said.
"This Has Been a Nightmare"
Air travel remained seriously affected as some 1,516 U.S. flights were canceled on Monday, with Newark Liberty International Airport, New York's LaGuardia Airport and Washington Dulles International Airport the hardest hit, according to FlightAware.com.
"This has been a nightmare," said Mary Lavigne, 34, as she waited at LaGuardia with her 18-month-old daughter for a flight to Montreal. "We've come to the airport twice, only to have to go back home. Calling the airline was useless unless you like being on hold ... The trip is proving as brutal as the storm."
New York was quicker to return to business, with the New York Stock Exchange and the city's public schools opened as usual.
New York City Mayor Bill de Blasio told a local radio station he thought the city would face more storms of this magnitude in the future.
"We're now in the age of extreme weather. You know, this is what climate change has done to us. These storms are much bigger than what we've seen in the past," de Blasio said. "The mega storm is going to be with us for a while now."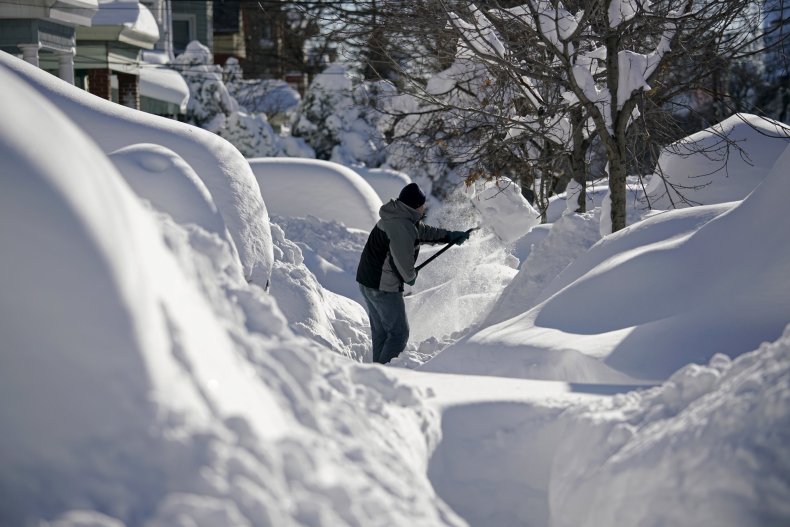 N.Y. officials warned the cost of snow removal was rising, with Comptroller Scott Stringer said on Monday the city spent an average of $2.5 million last year to remove each of the 47.5 inches of snow that fell last year, above the average of $1.9 million going back to 2013.
In Times Square, a taxicab-yellow John Deere tractor and crews wearing red jumpsuits cleared pedestrian plazas, in hopes that tourists would return as the temperatures rise above freezing.
"It's beautiful and terrible," said Maria Murillo, visiting New York from Fort Lauderdale, Florida, with her husband Jorge, and seeing snow for the first time.
"This is the terrible part," said Jorge, his canvas sneakers soaked as the couple struggled to cross puddles of melted snow.