East Coast Shark Populations Are Highest in Decades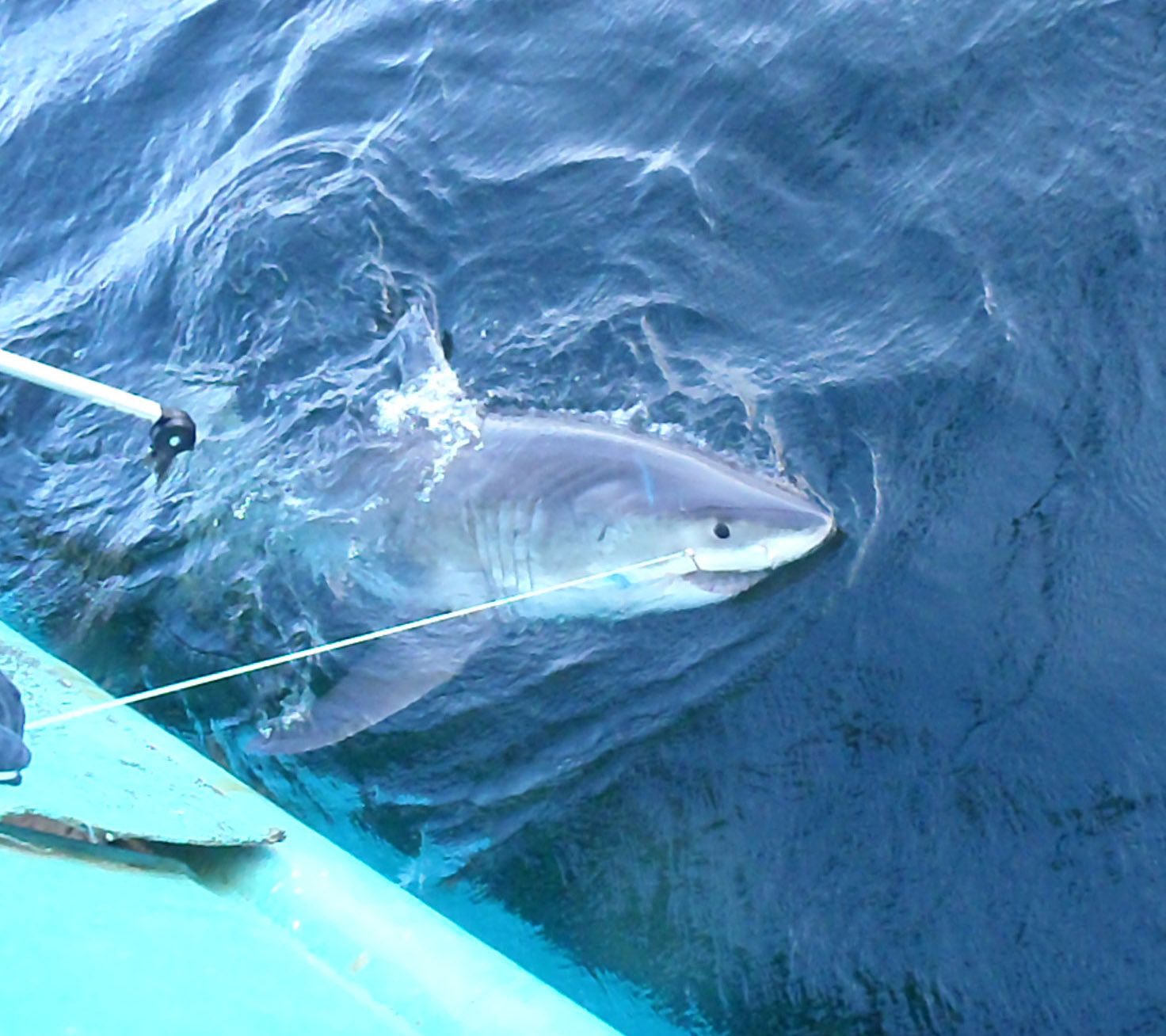 There are now more sharks off the U.S. East Coast than there have been in a generation, new research suggests.
A federal study of shark populations found significantly more sharks than when the survey was conducted three years ago, and the most since scientists began counting the animals in 1986. The results show that rules to protect sharks from fishing off the East Coast are slowly helping the animals recover, says survey leader Lisa Natanson.
Shark populations began to plummet from the late 1970s to the early 1990s as fishing for the animals' meat took off in popularity, says Gregory Skomal, a scientist and shark expert with Massachusetts's Department of Fish and Game Division of Marine Fisheries, who wasn't involved in the the study. Sharks are vulnerable to overfishing as they grow slowly and may only reproduce once or a few times during their long lives, so it takes population a long time to recover, Natanson says.
To understand the extent of the overfishing, the National Oceanic and Atmospheric Administration's Fisheries Service, for whom Natanson works, began conducting surveys of shark populations. In 1993, the agency instituted a management plan that prohibiting fishing of certain sharks, and other laws followed, which together made it illegal to take sharks without limits, as had often been the case in the past.
The last survey took place in 2012, when scientists counted and tagged 1,831 sharks. These tags allow researchers to find out where sharks travel and how quickly they grow, if the animals are caught at a later date by other scientists or fishermen. This year, the surveyors counted and tagged 2,835 animals, an increase of 55 percent.
Scientists conduct the survey by putting out baited lines at a series of locations along the East Coast. When they repeat it, every two to three years, they return to these same spots and use the same techniques, Natanson says. To catch sharks, they put out a 2-mile-longline for three hours, and reel it in. They then measure and weigh the sharks that are small enough to be brought aboard, and tag them. Larger sharks must be put into a sling alongside the boat, and then they measure or estimate its length, Natanson says.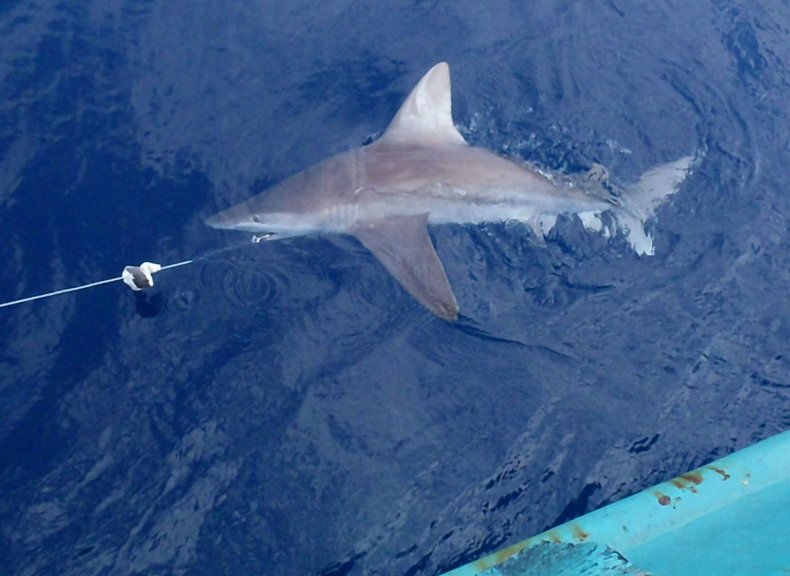 The largest shark they found this year was a mammoth tiger shark, at about 14 feet long. (Technically it measures 12.5 feet in "fork length," from the head to the fork of the tail—but the tail adds a foot or more.)
The most common species they ran across were sandbar, Atlantic sharpnose, dusky and tiger sharks. That's great news since sandbar and dusky sharks were greatly depleted by commercial and recreational fishers, Skomal says. Despite the overall improved numbers, many specific shark species, like dusky sharks, are not close to fully recovered, Skomal says.
"Although this is a positive sign, we're still not where we need to be for a number of these species," Skomal says.
Rising shark populations may have played a role in the above-average number of shark attacks, for example off North Carolina, that took place earlier this summer. But it's more likely that this increase was simply due to other environmental factors that have yet to be determined, Skomal says, as well as an increase in the number of people swimming in the ocean due to population growth and a very hot summer.
"Oceanographic conditions might have brought more sharks closer to shore during their seasonal migration than have normally occurred," says Christopher Lowe, a researcher at California State University, Long Beach.
The researchers also found and tagged blacktip, silky, and scalloped hammerhead sharks, as well as sand tiger, great hammerhead, spinner and nurse sharks. They even came across three great white sharks and six bull sharks, which haven't commonly been found in past surveys, Natanson says.