Why Are So Many Sharks Showing Up on the East Coast?
Shark sightings exploded in number in parts of New England over the weekend.
Based on data collected by the Atlantic White Shark Conservancy's Sharktivity app, six great white sharks were spotted off the coast of Massachusetts' Cape Cod region on Saturday. On Sunday, that number ballooned up to 17 sightings. Beyond the app data, three more sharks, dubbed Ken, Luke and Ronald Tarentino Jr., were detected by buoys, according to Boston 25 News.
Most of the weekend's sightings came from the Cape's outer shore. At least one beach, Nauset Beach in the town of Orleans, was closed to the public for several hours after the sightings.
This huge weekend of shark sightings capped off a trend of such sightings in Cape Cod that had been growing over the previous week. On Wednesday, 14 sightings were reported via the Sharktivity app, according to Boston 25, with 11 being sighted on Tuesday. Most were sighted around the areas of North Beach Island and Chatham Harbor.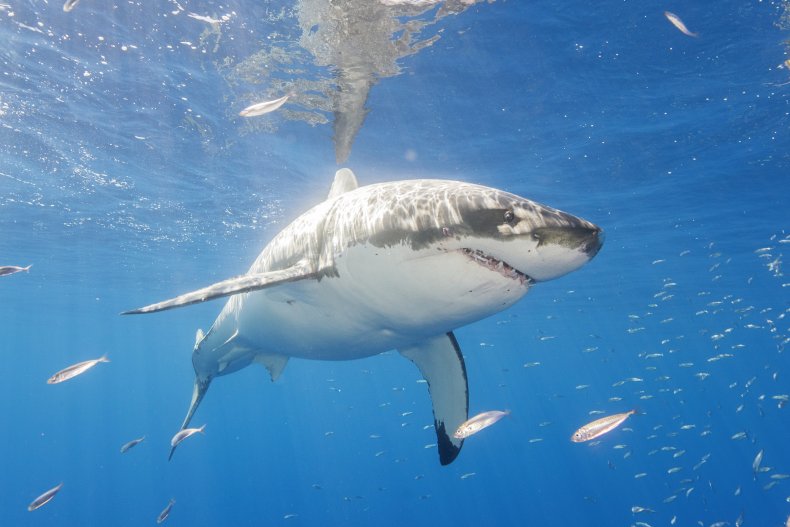 Researchers have explained the phenomenon of shark sightings as a confluence of two seasons: tourist season and shark season. As the weather warms in June, sharks routinely become more prevalent in places like Cape Cod. Summer weather also coincides with tourist seasons in most coastal areas. With more sharks in the water and more people visiting beaches, the number of sightings increases significantly.
Megan Winton, a scientist with the Atlantic White Shark Conservancy, spoke with Boston 25 and explained that sightings tend to peak in August and remain steady until the shark season begins to end in October.
"Just know that large sharks are here," Winton said. "They're a constant presence from June to the fall."
Greg Skomal, a state marine biologist, also explained that sharks tend to remain concentrated on the side of the Cape facing the Atlantic Ocean, where there is a plentiful population of seals for them to hunt. In general, he advised that beachgoers can avoid contact with sharks by being mindful of areas where ocean depth increases dramatically.
"Sharks will come close to the shore when they have water depth," Skomal explained.
Newsweek reached out to the Atlantic White Shark Conservancy for comment.
Skomal added that following two shark attacks in 2018 near Cape Cod, one of which was fatal, beachgoers have been more cautious while swimming. This, he explained, has helped the sharks more peacefully coexist with humans. Winton also discussed this change, calling it "a conservation success story in terms of sharks and seals."
According to the website TrackingSharks, there have been 28 shark attack incidents in the U.S. in 2022, with zero fatalities and two shark attacks deemed to have been provoked. The number of recorded attacks had been on a downward trend over the last decade, but the number of attacks notably increased in 2021.