East European Diplomats Call on U.S. Senators to Maintain Russia Sanctions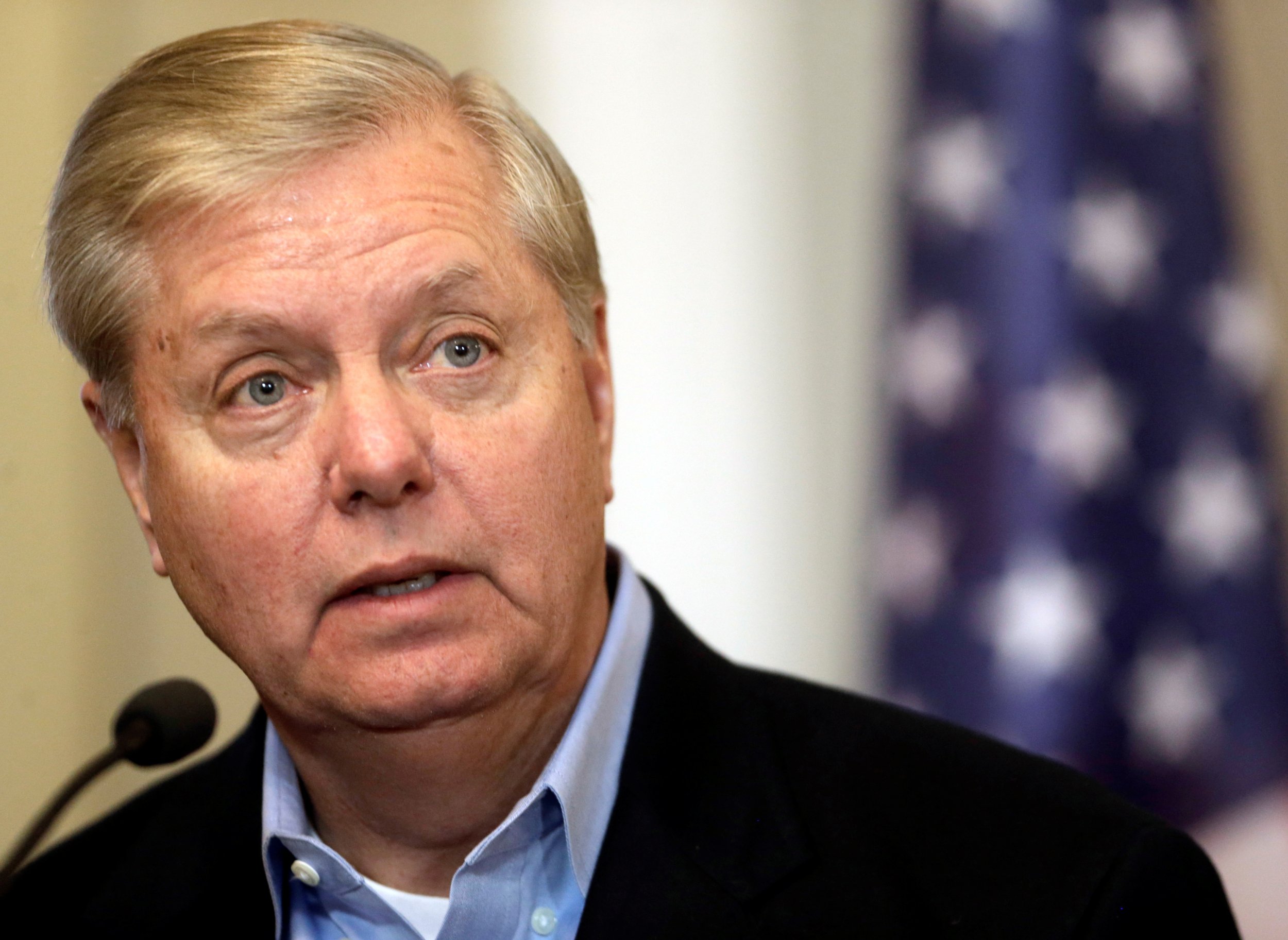 Diplomats from Ukraine and five other Eastern European countries have appealed to U.S. senators not to lift sanctions on Russia at a meeting in Washington.
Ukraine's Foreign Minister Pavlo Klimkin addressed the Senate Committee on Appropriations Tuesday, flanked by ambassadors from Poland and former Soviet republics Georgia, Latvia, Lithuania and Estonia.
"Until Russia gets off Ukrainian land, there should be no easing up of sanctions," Ukraine's Foreign Minister Pavlo Klimkin said in a hearing chaired by Senator Lindsey Graham. "If anything, they should be increased."
"Dear senators, Ukraine is on the frontline and the only country currently fighting and dying to hold off Russia," Klimkin said, appealing for "the U.S. and transatlantic solidarity" for Kiev.
Republican Senator Graham, who called the hearing, vowed to support the six "young, struggling democracies," four of which are NATO members. He called them "friends of the United States" who "live in the shadow of Russia," and argued the U.S. should create "a counter Russia account, a soft power account" for them.
Graham said: "I'd like to try and convince most Americans, it is in our interests to put some money aside to help these emerging democracies.
"I think it would be a good investment to have a counter-Russia account, put some money aside, maybe as cyber security assistance, maybe as trade assistance, whatever it is that we can help you withstand this assault on your democracies by Russia."
Senator Patrick Leahy, sitting on the panel alongside Graham, also voiced his support. "We understand the interference [from Russia] you've had," he said, addressing the representatives of the six nations. "We now count ourselves among those who are facing the same kind of interference."
Klimkin met with the U.S. Secretary of State Rex Tillerson after his appearance in Congress to discuss similar issues.
According to a statement from Ukraine's Ministry of Foreign Affairs, Tillerson committed to upholding sanctions on Russia until the full implementation of the ceasefire deal in east Ukraine. The Department of State did not immediately confirm this.