East or West? Crimea's Choice by the Numbers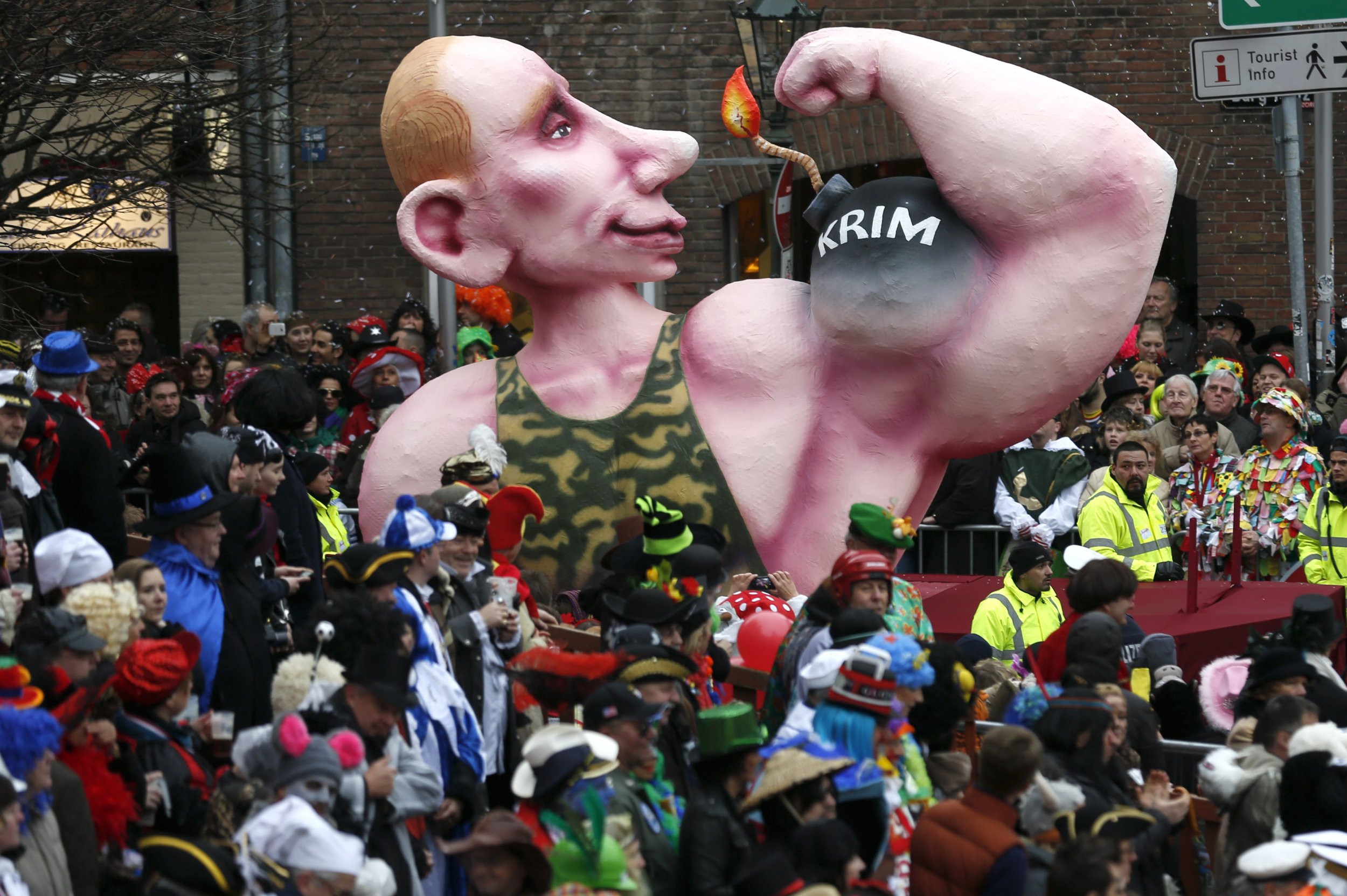 Crimean voters face a choice on March 16 between East and West: whether to stick with Ukraine which is on track to join the European Union or become a part of Russia. A majority of Crimeans are tied to Russia by ethnic and linguistic connections and most observers expect the referendum to go firmly in favor of secession – and Russia.
But is becoming Russian a good idea? Crimeans may want to consider the numbers.
Russian President Vladimir Putin has done much to restore prosperity and economic stability since the chaotic years after the collapse of the Soviet Union in 1991, but in most indicators – from life expectancy to income to civil liberties – Russia lags far behind the E.U.
A look at the most basic indicators of development sends a clear picture: At 69 years, life expectancy in Russia is 11 years shorter than in the European Union. The infant mortality rate in Russia is 9 per 1000 births; in the E.U. it is less than half that.
And while 100 percent of E.U. citizens in rural areas have access to water, only 92 percent of rural Russians do – something the largely rural Crimean population may want to keep in mind.
Despite the hardship of the euro crisis that has imposed austerity upon countries like Italy, Spain, Ireland and the UK, Europeans are still much better off than Russians. In 2011 GDP per capita was over $32,000 in the E.U., while it was only $22,000 in Russia. That discrepancy is driven by Europe's superior economy, which is driven by a more diverse and knowledge-based economy than Russia's.
Part of Europe's more successful economy is down to access to new technology, where the E.U. again outstripe Russia. Over 95 percent of E.U. households are able to access broadband internet, according to data from the European Commission, but only 70 percent of Russians. At the same time, cellphones are widespread in Russia but Europeans have them in even higher numbers, with nearly 200 percent market penetration compared to 150 percent in Russia.
The choice of contrasting political cultures is the driving factor behind the current mayhem in Crimea. Transparency International, the leading corruption watchdog, rates Russia as 127 out of 177 in its most corrupt nations index. E.U. countries, on the other hand are much less likely to be plagued by bribery and graft. Germany is at position 12 and even recent entrants to the Union like Croatia score considerably better at 57 on the list.
Crimean journalists would have reason to fret, too, if they see their country consumed by Moscow. Russia is one of the world's most dangerous countries for journalists, according to press freedom groups. E.U. countries, on the other hand, are considered among the safest – even more so than the United States.
Russian-like propaganda tactics and intimidation of a free press have already been on display in Crimea, where two Ukrainian-language stations have already taken off the air and paramilitary forces have attacked reporters.
A move closer to Russia would also be uncomfortable for minority groups in Crimea. Russia's anti-LGBT policies, including a repressive law banning "homosexual propaganda," have attracted worldwide attention in recent months but they are only part of the challenges facing minorities in Russia, where there are few protections and many politicians believe the country operates on "majoritarian" principles. Already concerns are being raised about the future of the Tatars, a Turkic Muslim minority in Crimea.
Nationalist ties will play a large part in the Crimeans' decision of which way to jump. Almost 60 percent are ethnic Russians and Russian speakers. But if they simply vote on improving their standard of living, Ukrainians in Crimea would do better if they voted to join the West.
East or West? Crimea's Choice by the Numbers | World