East Ukraine Village in State of Emergency as Shelling Continues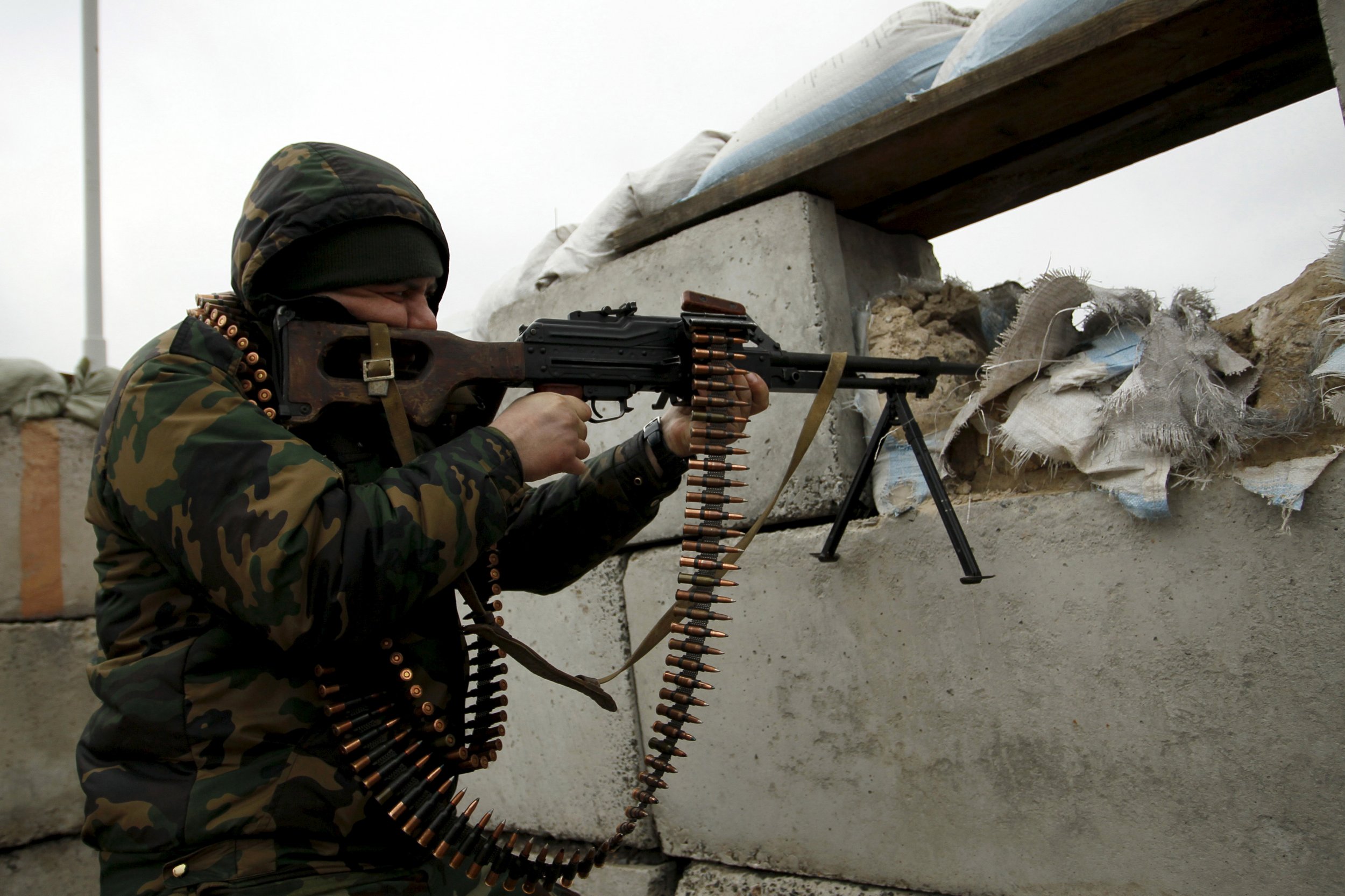 A Ukrainian village stranded on the contact line between government troops and separatist forces is in a state of emergency after intense artillery fire overnight.
Avdiivka in Ukraine's Donetsk region is one of a handful of villages in the country's east whose civilian population remains in close proximity to the frontline, dividing rebel-held and government-held lands in the region. Fighting in the east has escalated in recent days, with Avdiivka becoming one of the major flashpoints, according to Kiev.
Ukraine's armed forces reported Sunday that the Russian-backed separatist forces had launched an advance on Avdiivka, which they said is continuing two days later, prompting authorities to declare a state of emergency in the village.
Over the past two days six Ukrainian soldiers have been killed in fighting around the village, while over a dozen have been wounded. As the tide of artillery fire neared the city's civilian areas, at least one man was injured and hospitalized, according to Donetsk police chief Vyacheslav Abroskin.
Donetsk police report that artillery fire has seriously damaged energy and water supplies to the village, as rebels continue to deploy Grad missiles and high-calibre heavy arms, which both sides have agreed to move out of range of the contact line.
Ukraine's Ministry of Defence spokesman Aleksandr Motuzyanik said Tuesday that three Ukranian soldiers were killed and 24 were injured in a day's fighting. Separatist forces lost 10 fighters, according to Ukraine's military intelligence.
Donetsk administration head Pavel Zhebrivskiy said Tuesday that the commander of Ukraine's 72 brigade reported a fresh rebel advance, during which a fighter using the nom de guerre Konsul (Consul) had been killed. Zhebrivskiy announced he is making preparations to evacuate around 8,000 people from the area near the battlezone to other settlements in Donetsk region, but he has not said when evacuation will begin, if at all.
"The regional administration is ready to take in over a thousand kids in the children's facilities at any given time," he said.
According to him, troops have parked around 10 tonnes of food for civilians on the outskirts of town.
The Ukrainian Ministry of Defence said separatist forces had not let up through Tuesday, not even when offered a customary ceasefire to collect their dead.
Separatist fighters have not referred to their offensive on Avdiivka, but instead told their news agency DAN Tuesday that their fire was defensive, warding off an apparent attack from government-loyal forces on the rebel-held village of Yasynovata nearby.
Russia has backed the rebels in blaming Ukraine for the flare up, claiming that Kiev had failed to carry out ceasefire requirements and underlining that Moscow does not consider itself to be officially involved in the fighting.