Easter 2020: Honey Baked Ham Instructions, How Long to Cook a Ham
Easter is looking a whole lot different from years past because of the global coronavirus pandemic that has resulted in social distancing. However, that doesn't mean the celebrations have to lack tradition.
If you're dedicated to preserving the sanctity of Easter, there's one extravagant meal that pulls the entire holiday together: a Honey Baked ham. Chances are if you're reading this article, you're not exactly sure what to do with the delicious meal you're ready to prepare. Don't worry, we have you covered.
There's great news surrounding your Honey Baked ham--it's already cooked! You can eat is straight out of the fridge if you want to. That's actually recommended from the Honey Baked Company, which first debuted their Honey Baked ham in 1957. Serving the ham at room temperature is an option if you're looking for a painless way to serve it.
In that case, taking it out of the fridge much earlier than your mealtime is recommended.
Many people still love to eat their Honey Baked ham warm, though, so the oven is always an option. Remember, the goal isn't to cook the ham--it's to heat it. You're not running the risk of completely undercooking your meal, which means you can remove it from the oven at any time you see fit.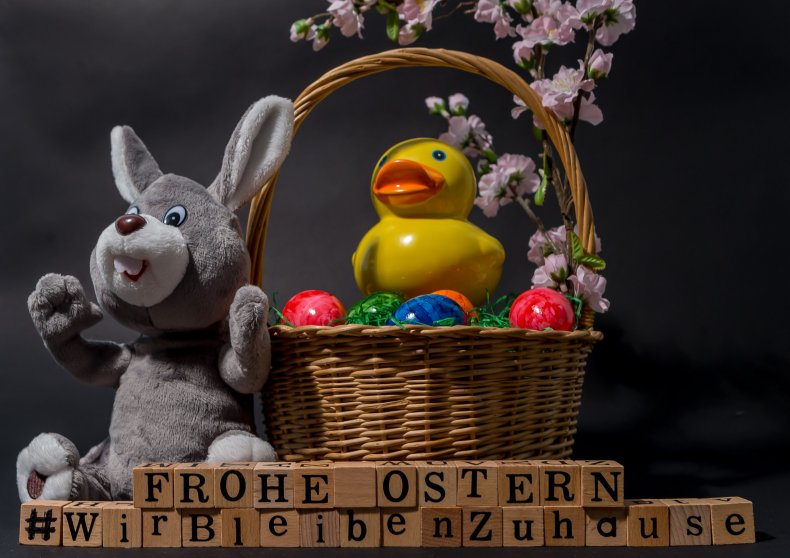 Your biggest concern should be overcooking and drying out the meat. The guideline to reduce the possibility of drying out directs cooks to preheat their oven to 275 degrees Fahrenheit, according to Honey Baked. Once the oven is heated, it's expected to take about 10 minutes per pound to heat thoroughly. For a 10-pound ham, that's 100 minutes.
An extra tip to retain all of your ham's moisture: put a pan with some water on the bottom rack of your oven. Also, wrap your ham in foil to keep moisture in
You can also heat up individual parts of the ham instead of the whole thing. Among the options for heating slices include using a skillet or grilling them. Then you can freeze whatever parts of the ham you don't use right away. Honey Baked suggests wrapping all freezer ham in aluminum foil, and removing it from the freezer up to two days before you plan to eat the ham again.
Because it's already cooked, ham is an easy alternative to other Easter meals, such as rack of lamb. If you're choosing to reheat your ham, make sure you calculate exactly how long you'll need to heat it before consumption.