Easter Movies On Netflix, Hulu and Amazon 2018: 9 Holiday Movies To Stream This Weekend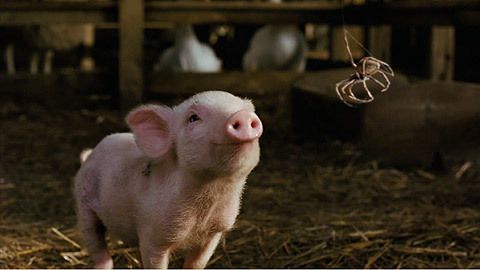 Easter weekend usually means ruining your best Sunday clothes with grass stains at an Easter egg hunt. But in 2018, Easter arrives a little early. The holiday arrives Sunday, and for anyone living in an area where it snows that means it will likely be another weekend of cold.
So if you prefer to hide in your warm home this Easter, here are a few films you can stream on Netflix, Hulu or Amazon to get into the spirit of the holiday—from Jesus biopics to vaguely "spring-themed" romantic comedies. (There are far fewer Easter-related films than there are Christmas films, OK?)
Netflix
Evan Almighty (2007)
If you want a little bit of the Bible in your Easter entertainment, but nothing too serious, you might consider this modern retelling of the Noah's Ark story starring Steve Carrell as a local news reporter as the modern-day Noah and Morgan Freeman as God. The film was a spin-off from the popular 2003 film Bruce Almighty—which sadly, Netflix does not have in its library.
Charlotte's Web (2006)
If you're looking for a secular film that still gives off vague Easter vibes to show the kids, the live-action film adaptation of E. B. White's 1952 novel Charlotte's Web is an excellent choice. Nothing says "Easter" like a cute little pig!
Son of God (2014)
For the devoted, try Son of God, a film adaptation of the History Channel's 10-hour miniseries The Bible. Portuguese actor Diogo Morgado plays Jesus and Touched by an Angel's Roma Downey plays Mary. It's pretty much exactly what you'd expect from a dramatic Jesus biopic.
Hulu
Gordy (1995)
Like Charlotte's Web, this 1995 family film stars a cute little pig. It's a great way to make you and your family feel nice and guilty before you sit down for your ham Easter dinner. (Sadly, Babe is not on Hulu.)
All Dogs Go to Heaven (1989)
We can't say that this animated children's film—which features murder, drinking, gambling and a terrifying depiction of Hell—is an appropriate pick if you have a young child with you this Easter. But if it's just you and some fellow grown-ups, check out this morbidly fascinating, often-forgotten '80s cartoon that's vaguely on-theme for this religious holiday.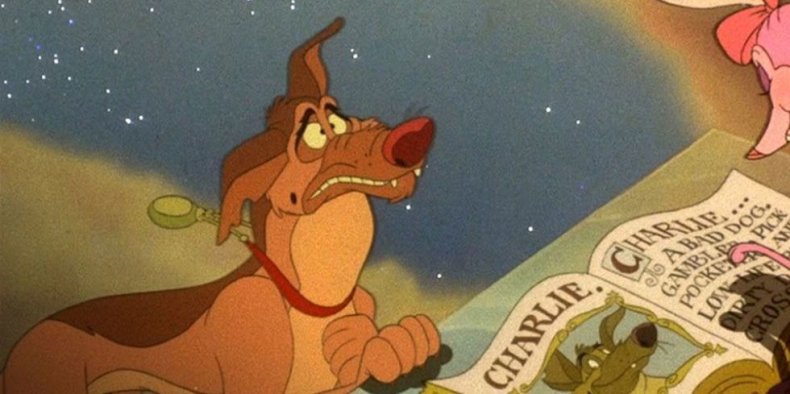 Bill & Ted's Bogus Journey (1991)
This sequel to the 1989 stoner classic Bill & Ted's Excellent Adventure is also not kid-appropriate, but it does feature Bill and Ted (Alex Winter and Keanu Reeves) meeting a manifestation of the Easter Bunny—voiced by Frank Welker, the actor who voiced Fred Jones in Scooby-Doo. It doesn't get more festive than that!
Amazon
The Miracle Maker (2000)
This stop-motion animated film is a twist on the traditional Jesus story: It's told through the eyes of the terminally ill daughter of a priest in Capernaum. Ralph Fiennes voices Jesus, David Thewlis voices Judas and Miranda Richardson voices Mary Magdalene. It's religious art for the whole family.
Mother's Day (2016)
For some secular, vaguely-Easter-related entertainment, try this ensemble romantic comedy starring Jennifer Aniston, Kate Hudson, Shay Mitchell, Julia Roberts and Jason Sudeikis. We won't say it's a good movie, but it does take place in the spring and it is available on Amazon Prime.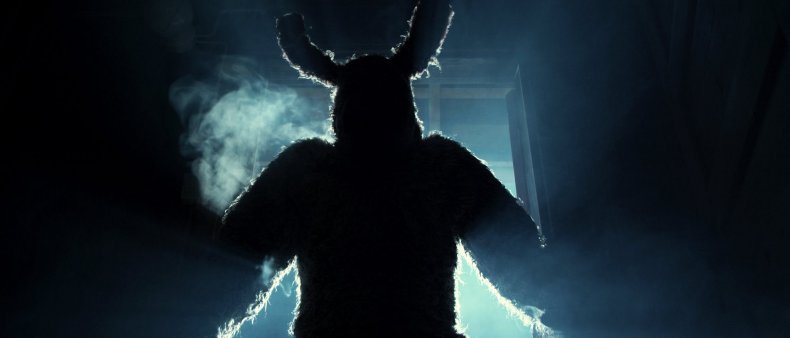 Bunny the Killer Thing (2015)
Do you want to watch a terrible, sexist, horror-comedy about a giant bunny on Easter? Luckily, Amazon Prime is streaming this Finnish film about a half man, half rabbit creature that only kills women, and does so in a violent, sexualized manner. (Note: This film is definitely not for kids.)