Watch Pope Francis Live From Vatican: Easter Mass, Holy Saturday Vigil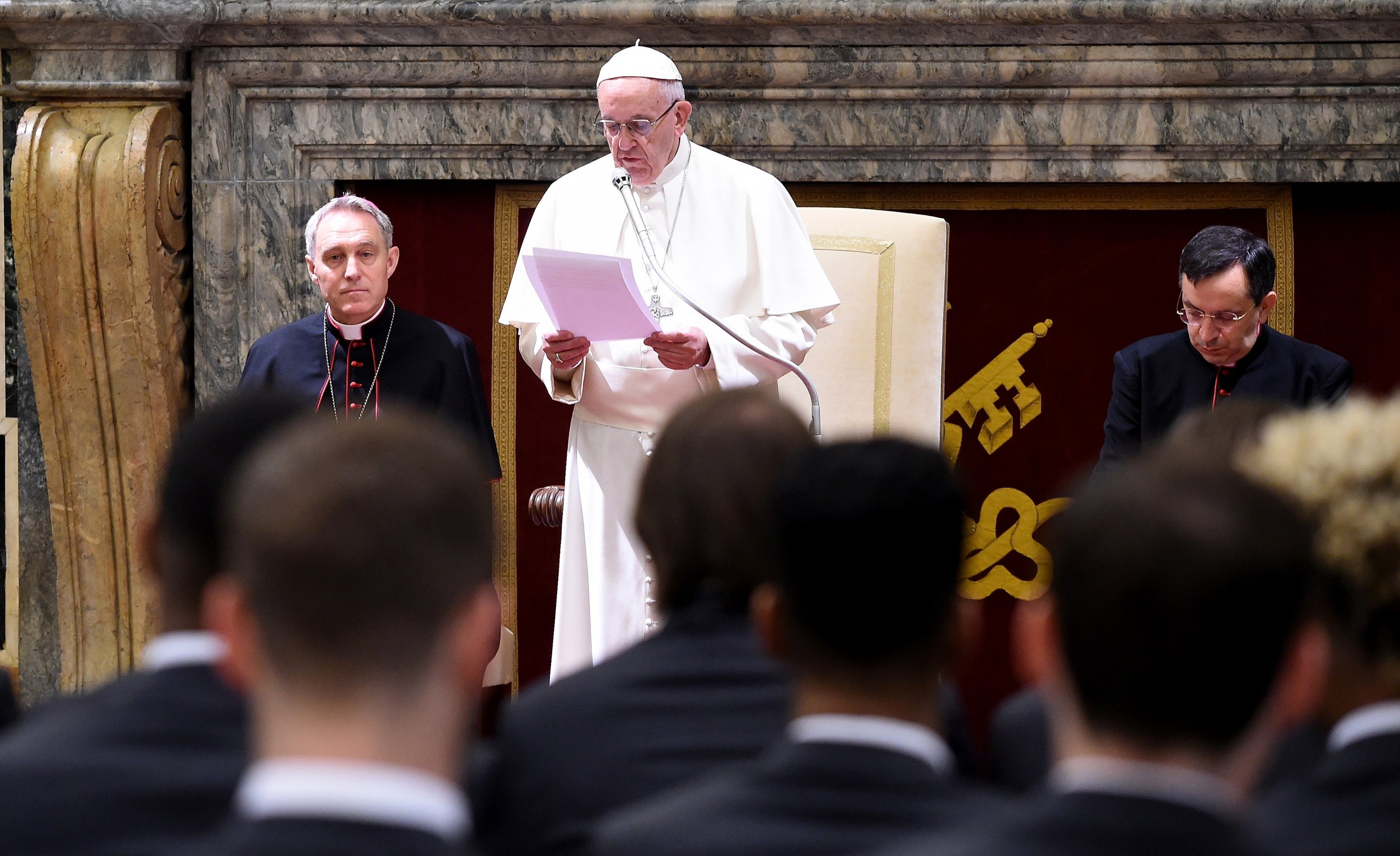 All around the world those who are part of the Christian faith are taking part in holy week celebrations. For many that celebration involves attending church or mass.
For those who either can't attend a mass near them or just wish to see Pope Francis deliver the services and masses of the week there is a live stream available online. Viewers should keep in mind, though, that the masses are happening at the Vatican, meaning on Roman local time.
Holy week events that were scheduled throughout the week included the Easter Vigil on Holy Saturday and the Easter Mass on Sunday.
The Easter Vigil, set for Saturday night in St.Peter's Basilica, according to Vatican News, is scheduled for 8:30 p.m. local time at the Vatican, that's 2:30 p.m. EDT. That will be available online live at Catholic TV. This mass typically can't begin until the sun sets and has to happen before the sun rises on Easter Sunday, according to the United States Conference of Catholic Bishops.
That Easter Vigil is also called the "Mother of all Vigils," and starts with the lighting of the new fire, according to Vatican News. The mass includes the chanting of the Exultet and the proclamation of the Resurrection of Jesus, according to Vatican News.
The Sunday morning Easter Mass will take place in Saint Peter's Square and then the Pope will give his blessing to Rome and beyond, according to Vatican News. The mass is scheduled for 10 a.m. at Vatican City, or 4 a.m. EDT in the United States. That mass is scheduled to last two hours on Catholic TV to be followed by the Easter message from Pope Francis at 6 a.m. EDT.
The Vatican News YouTube channel will be live streaming St.Peter's Square during the mass as usual. That stream can be viewed online or here:
​