Which Restaurants Are Open on Easter Sunday 2019? McDonald's, IHOP, Buffalo Wild Wings, and More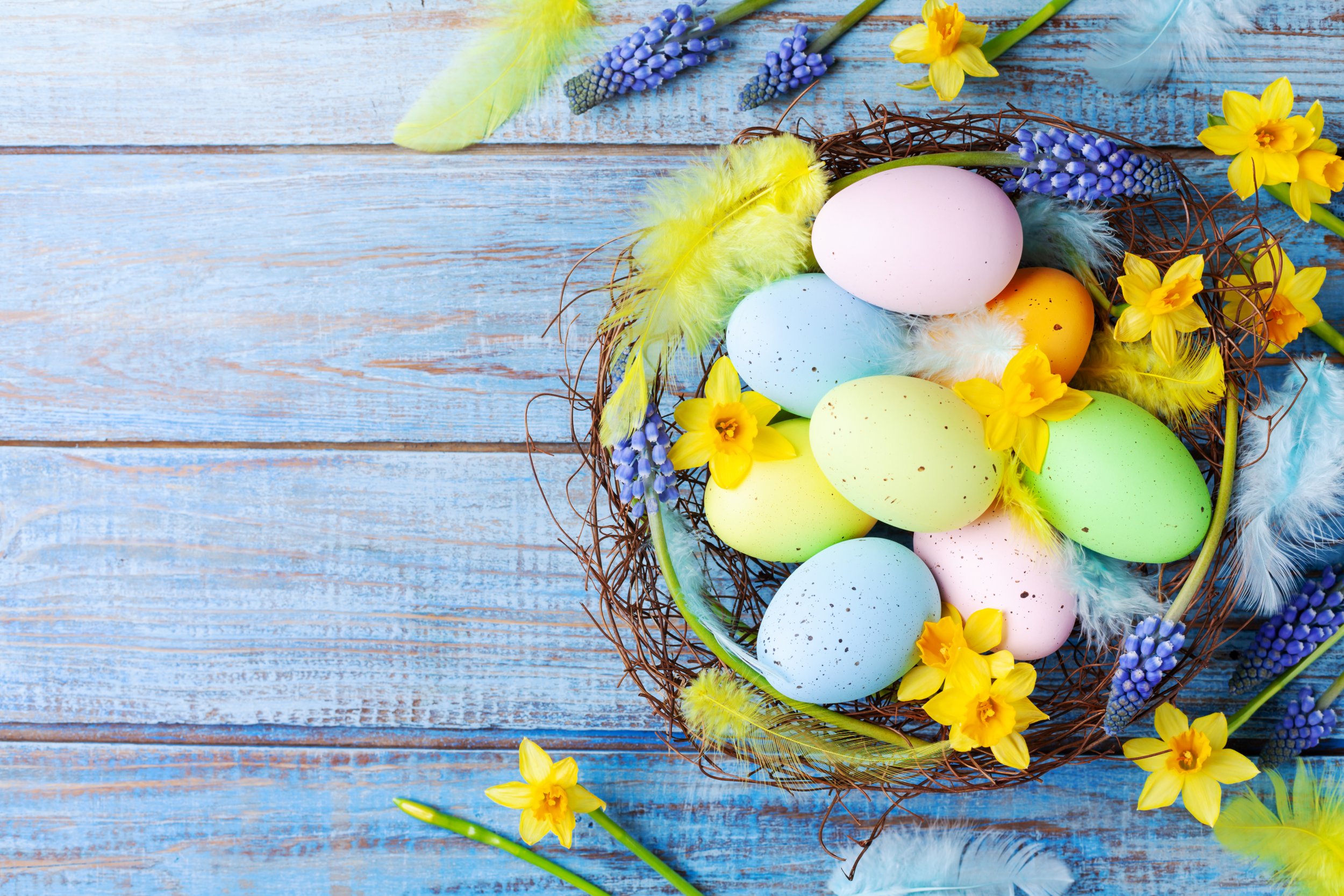 The term Easter covers the Christian holiday period between Good Friday and Easter Monday, and this year Easter Sunday falls on April 21. Like Good Friday, Easter Sunday is not a federal holiday, but it is of course observed by Christians as a religious holiday.
The holiday celebrates the resurrection of Jesus Christ following his crucifixion, but according to History.com many traditions associated with Easter pre-date Christianity and hark back to pagan times. Whichever way you look at Easter, food is a central theme of the celebration, and something we can all relate to.
So, which restaurants are open on Easter Sunday?
McDonald's
Big Mac fans rejoice; McDonald's is open on Easter Sunday. Opening times vary so it is recommended to call your local store, especially if it's a franchise, but the majority of big city chains are open throughout the day.
Ben's Kosher Deli
With its Prime-rib Sunday special, New Yorkers will be happy to know that Ben's is open on Easter Sunday. Most sites are open 11am - 9pm.
Starbucks
If you fancy celebrating Easter Sunday with a sweet, caffeinated treat, then Starbucks is your place. It's open this weekend with hours varying for each store and state.
Boston Market
This place is delivering this Easter; literally. Not only is Boston Market open for Easter Sunday, but it is going all out for its customers. According to its website, customers can get dinner delivered which is great if you have a lot of mouths to feed. It also has it's own Easter Sunday menu, which is only available on April 21.
Fogo de Chão
If you're a lover of Brazilian, then you can eat at Fogo's on Easter Sunday. Check ahead of time as opening times may vary between locations.
Romano's Macaroni Grill
Brunch anyone? Romano's is open Easter Sunday and is putting on a special Easter Brunch, according to its website.
Ruth's Chris Steak House
Not only is Ruth's open on Easter Sunday, but it's opening early. It's celebrating its new Spring Classic Menu, featuring "a 3-course meal with decadent dishes like Blackened Scallops served over jambalaya risotto and Blueberry Crumb Cheesecake."
Olive Garden
This Italian restaurant will be open for Easter Sunday.
Buffalo Wild Wings
If you fancy foregoing eggs for chicken wings, you'll be thrilled to hear that Buffalo is open on Easter Sunday. Ring ahead to check your nearby location's opening times as they may vary between stores.
Denny's
This restaurant is open normal hours through Easter.
Waffle House
Open 24/7 according to its website, but we recommend calling ahead of time in states that observe Easter Sunday such as Texas, Kentucky and Louisiana.
IHOP
99 percent of IHOP locations are owned by independent franchisees, according to IHOP's website. Minimum hours of operation for Sunday are 7 a.m. to 10 p.m, but we recommend calling ahead of time to double-check your nearby location isn't closed for religious reasons.
Huddle House
The breakfast chain is open on Easter Sunday, with locations varying between closing at midnight or opening 24/7.
Panda Express
Most locations will be closed on Easter Sunday, but will open again on Easter Monday.
Bakers Square
No announcement has been made for Bakers closing for Easter, but do ring ahead if you're planning a visit.
Chick-fil-A
Check our your local Chick-fil-A to see what they're doing for Easter. In previous years they have included easter egg hunts and get-togethers.
Chipotle
Some locations close for Easter Sunday so it is worth checking ahead of time to see if your local store is affected.
Shake Shack
Based on previous years, some stores operate earlier closing hours. However, the company hasn't announced these yet on its website. Call ahead of time to find out if your nearby Shake Shack is operating normal hours.
Pizza Hut
The company hasn't announced its Easter opening hours so if you're planning on having some pizza on Sunday, ring ahead to make sure your nearby store is open.
Cracker Barrel
Another restaurant offering meals-to-go for Easter and opening on Easter Sunday. If you'd like a hot dinner to take home, put your orders in soon as it's a "while stocks last" offer.