Easter 2018: History Behind Traditions, Verses for the Holiday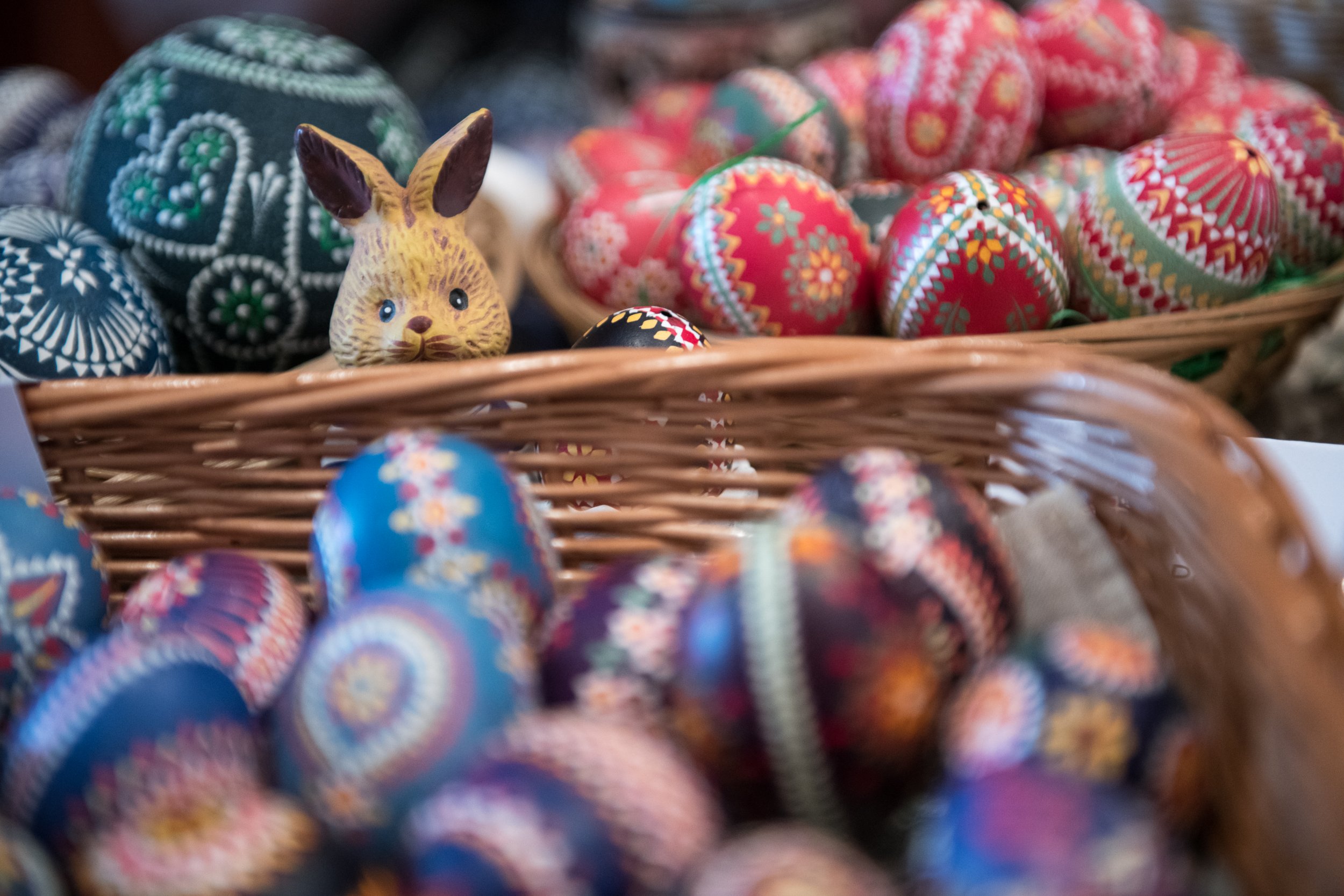 Holy Week is coming to an end with Easter Sunday on April 1. The holiday marks the day Christians believe Jesus rose from the dead after he was crucified. Easter also marks the end of Lent, the season of sacrifice some Christians take part in each year.
The season starts with Ash Wednesday and convenes with Holy Week and then Easter. Palm Sunday, Holy Thursday and Good Friday all lead up to the end celebration of the resurrection of Jesus.
The Easter holiday is traditionally celebrated on the first Sunday after the first full moon after the spring equinox. The day shows that those who believe in God and accept Christ will be resurrected.
Facts about Easter traditions:
Eggs were a symbol of life and rebirth long before they were used to celebrate Easter and the resurrection of Jesus. The egg was later adapted to symbolize the tomb he was buried in.
Rabbits are seen as a symbol of fertility and life, which is why they're part of Easter celebrations.
Candy is a gift on Easter because many people give up sweets and candy for Lent. They can indulge once again on Easter Sunday, the completion of Lent.
Easter is actually viewed by many as a more important holiday than Christmas, which celebrates the birth of Jesus.
Easter has an official flower, the white lily or Easter lily.
Easter verses:
Matthew 28:6 He is not here; he has risen, just as he said. Come and see the place where he lay.
John 11:25 Jesus said to her, "I am the resurrection and the life. The one who believes in me will live, even though they die."
Matthew 12:40 For just as Jonah was three days and three nights in the belly of the great fish, so the Son of Man will be three days and three nights in the heart of the earth.
John 3:16 For God so loved the world that he gave his one and only Son, that whoever believes in him shall not perish but have eternal life.
Romans 10:9 If you confess with your mouth that Jesus is Lord and believe in your heart that God raised him from the dead, you will be saved.