Easter Weekend Mall Shooting Suspect Arrested in South Carolina: Police
Police arrested a suspect late Saturday in connection with the Columbiana Centre mall shooting in Columbia, South Carolina, that left 14 people injured.
Columbia Police Department (CPD) Chief W.H. 'Skip' Holbrook announced in a statement that 22-year-old Jewayne M. Price is now in police custody following the mass shooting that happened Saturday afternoon.
Price is expected to be charged with unlawful carrying of a pistol after he was initially detained as a person of interest following the shooting. Additional charges might be issued against him, according to police.
"Info is subject to change based on any new information that may come in," a CPD spokesperson told Newsweek Saturday night without providing any further details.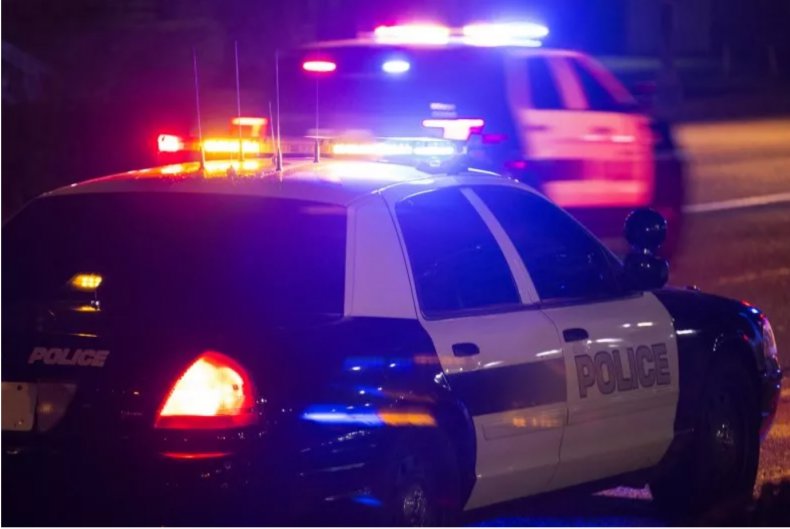 The CPD said in its statement that it "believed the shooting was an isolated incident between the suspects and likely stemmed from an ongoing conflict."
Police also detained two other men, who were later released, after it was determined that they were not involved in the shooting.
On Saturday afternoon, Holbrook said during a press briefing that at least three people were seen inside the mall with firearms and at least one fired gunshots. He added that police believe the incident wasn't "random" and that the armed individuals knew each other and engaged in "some type of conflict" that escalated.
"This was not a situation where we had some random person show up at a mall to discharge a firearm [and] injure people," the police chief said.
As of Sunday morning, out of those injured from the shooting, nine people suffered gunshot wounds. No fatalities were reported, police said citing medical personnel.
"Five of the victims suffered other injuries including broken bones, lacerations and a head injury while attempting to leave the mall for safety," the CPD added in its statement.
The youngest victim was 15 years old and the oldest was a 73-year-old woman, who is still receiving medical treatment for her injuries. All of the other victims were treated and released or are expected to be released soon from hospitals.
"Today's isolated, senseless act of violence is extremely upsetting and our thoughts are with everyone impacted," the Columbiana Centre mall said in a statement on Saturday, according to the Associated Press. "We are grateful for the quick response and continued support of our security team and our partners in law enforcement."
The scene continued to see heavy police presence following the shooting as cops began allowing traffic through the streets surrounding the mall, which usually sees more shoppers during the weekend, according to the AP.
Holbrook asked the public Saturday to stay out of the area as law enforcement teams were still inside the mall helping to clear out the stores and evacuate employees, who were asked to shelter in place.
Newsweek reached out to Columbiana Centre mall for comment.