Easter Weekend Weather Threatens Tornadoes, Thunderstorms For Parts of U.S.
In addition to the novel coronavirus pandemic keeping American citizens inside and away from large public gatherings, the weather will also have an impact on life during Easter weekend.
According to weather forecasters, a large portion of the southern U.S. is likely to experience severe weather conditions, including thunderstorms, damaging winds, flooding rain and even threats of tornadoes.
Over the past week, California and other areas in the Southwest have been experiencing rain caused by a slow-moving upper-level low-pressure system, according to weather.com. During Easter weekend, this system is expected to move east and could become much more intense for areas in the South.
As the storm system moves east, warm and humid air from the Gulf of Mexico is expected to move north, acting as a catalyst for a dangerous weather outbreak when combined with the low-pressure system.
According to weather.com, meteorologists forecast that the combination of the two weather systems will cause severe thunderstorms during the day on April 11 in Texas. These storms are expected to increase in severity and size on Saturday night, possibly extending to parts of Louisiana, Oklahoma, Kansas, Mississippi, Alabama and Georgia.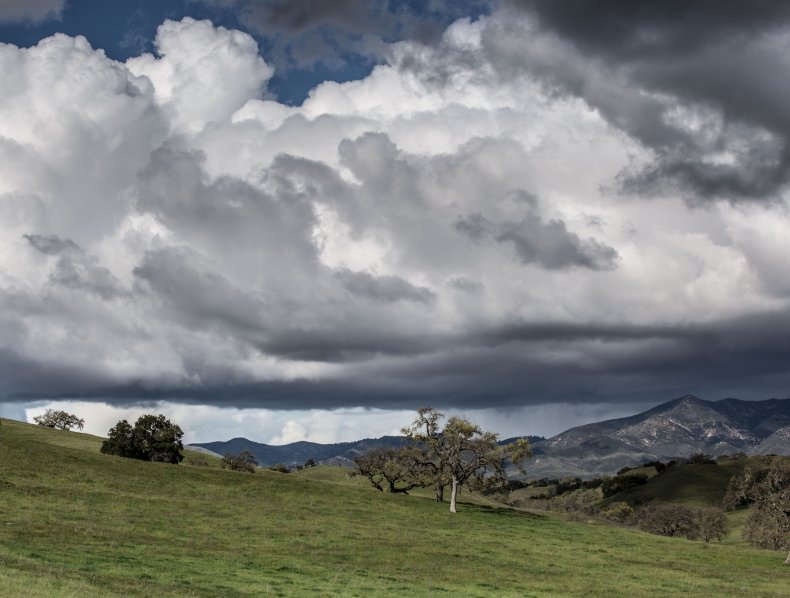 The weather will be much different throughout the Midwest, with Accuweather forecasters predicting much cooler temperatures and possibly even snow flurries in areas like Colorado, South Dakota and Minnesota.
On Easter Sunday, the weather outbreak in the South is expected to increase drastically with severe thunderstorms beginning in the Mississippi River Valley in the morning and moving to parts of Tennessee, Georgia, northern Florida and the Carolinas during the evening.
In addition to the severe thunderstorms in the South, the mixture of the low-pressure system from the west and the humid air from the Gulf of Mexico could cause tornadoes on Easter Sunday.
"I'm growing very worried about the possibility of tornadoes," said Accuweather meteorologist Bernie Rayno during a televised weather broadcast on April 8. "So, I think there's going to be widespread severe weather in this area anyway, but I am growing concerned about the tornado threat. That would be Sunday afternoon and Sunday night.
Accuweather forecast maps show areas extending from central Louisiana to western Georgia included in the section for high risk of tornadoes.
"Confidence is growing that we are looking for multiple tornadoes on the ground Sunday, and there is a possibility of that this will be a tornado outbreak," Rayno added.
The severe thunderstorms could also cause flash flooding in some of the same areas of the South where severe weather is forecast. The National Oceanic and Atmospheric Administration's weather prediction center recently issued a moderate risk of increased rainfall for areas stretching from northern Alabama and northern Georgia, as well as southeastern Tennessee, southwestern Virginia and western parts of the Carolinas.