What's Hot: Travel to Eastern Europe
Eastern Europe is all the rage this year - so start planning your trip now before the good hotels book up!
Andrei Tarkovsky's Nostalghia, one of Russia's most unforgettable films, sees its protagonist - a Russian writer living in Italy - falling into a somber reverie for his homeland. Plagued by dreams of his family and of the traditional hut where he grew up, he begins to wonder what is real - and what is imagined - about the place that he calls home.
Like Tarkovsky, people in the West are often confronted with a similar uncertainty when we turn our minds to Russia. The 'Eastern Bloc' conjures up images of concrete apartments, snow-swept tundra, and empty supermarkets. But, once you begin to explore this incredible region, nothing could be further from the truth. For the travel curious, it is unmissable - thronged, as it is, with seemingly endless surprises.
Today, after the fall of the 'Iron Curtain', Russia and Eastern Europe have truly opened up to foreign visitors. The region has seen unparalleled growth in its luxury tourism industry, offering up a deeply diverse platter of options and some of the most remarkable landscapes in the world. Yes, you can still sip on head-numbingly chilled vodka in the middle of Moscow, but there's also the crisp white wines in the world-class wineries of Slovenia. From sand, to snow, to sun - it's a lot to take in. Here's our down-low on the places you really ought to visit. Trust me: this isn't a dream.
PARIS TO ST. PETERSBURG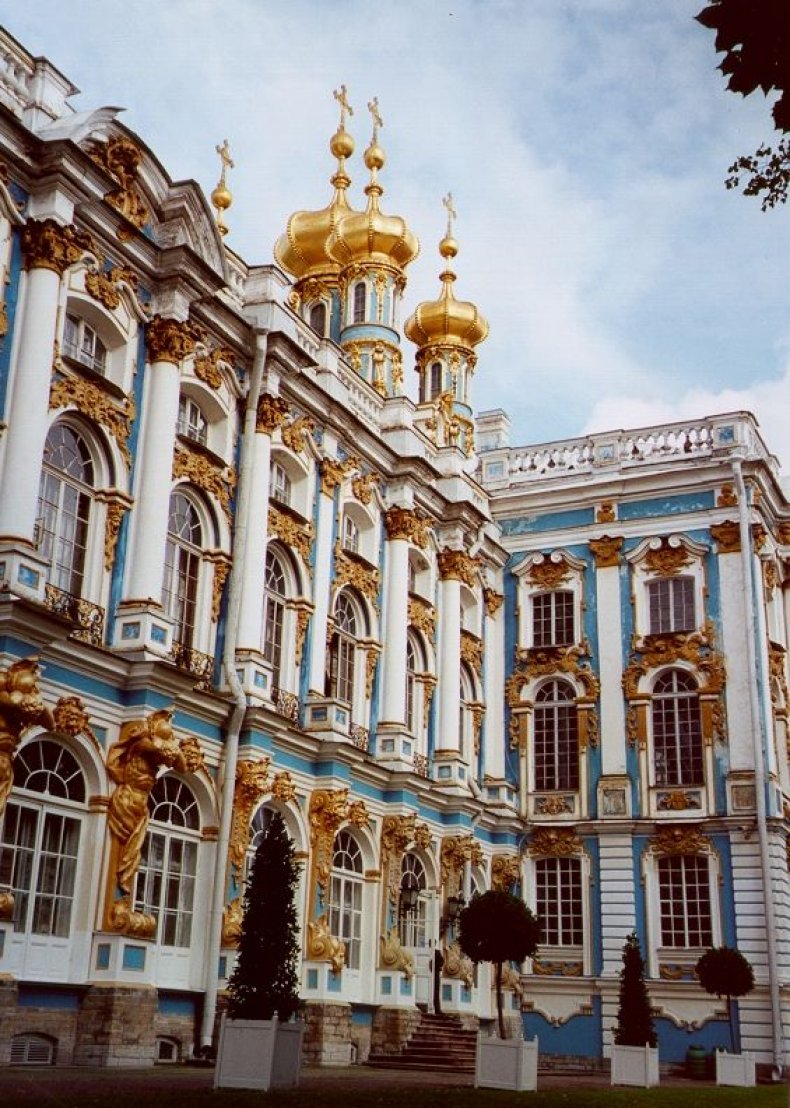 A memorable fact about St. Petersburg - often tipped as the 'cultural capital' of Russia - is that it was built on a swamp. Peter the Great, the country's aspirational 18th-century emperor, set out to build a new city that would echo the old-world grandeur of Paris, casting off his disquiet at those elements of natively Slavic civilization that he disliked. It's only appropriate, therefore, that you should experience Russia via Paris - from the original, chic city to its stunning, and not too accurate, facsimile. Petersburg (when not being renamed many, many times) spent much of the 20th century accumulating some of the greatest cultures that Russia, today, has to offer. Its radical role in the 1917 revolution belies a truly grandiose and cultured backstory - saturated with grand museums, refined crafts, and increasingly world-class eating. To travel from one to the other, Paris to St. Petersburg, is to witness Europe at its most cultured and refined. That being said, you can also experience what is uniquely Russian about the latter; a stand out memory being the thick, dark slabs of pine nut and honey cake that goes down so well with ruby-rich Russian tea.
GEORGIA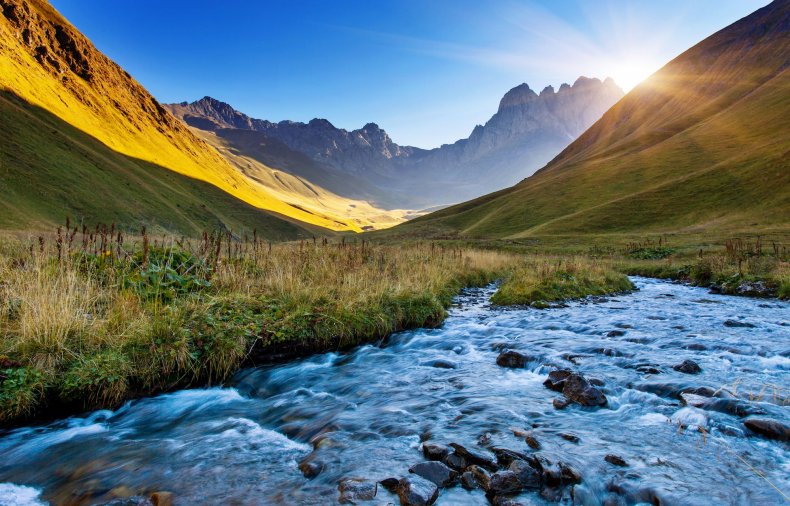 For a very small country, Georgia's history is both deeply layered and immeasurably fascinating. Ascend the lung-crushing cliffs that cleave through its capital, Tbilisi, and you find two of the smallest (and most spectacularly painted) Orthodox churches in this part of the world. They're not much larger than a stationary cupboard. Down below, you can see the glimmering, modernist architecture that has come to define this otherwise ancient city. Put another way, Georgia is steeped in history, rich in culture, boasting of some of the world's most spectacular landscapes (the rearing massif of the Caucasus mountains, dotted with ancient, weather-worn churches, anyone?), and deliciously decadent food. My favorite has to be the pure delight of Khachapuri - a salty, indulgent, cheese-filled bread that goes down unsurprisingly well with a glass of beer. Or, for that matter, wine - seeing as Signagi, in Georgia's east, has been producing wine seemingly forever. The Alazani Valley gives views out across the vineyard-studded hills, with the rearing faces of the Caucasus Mountains seeming to swallow most of the sky. Everything, it seems, is baked in golden light. This couldn't be further from the image of a concrete tower block.
AUSTRIA/CZECH REPUBLIC/HUNGARY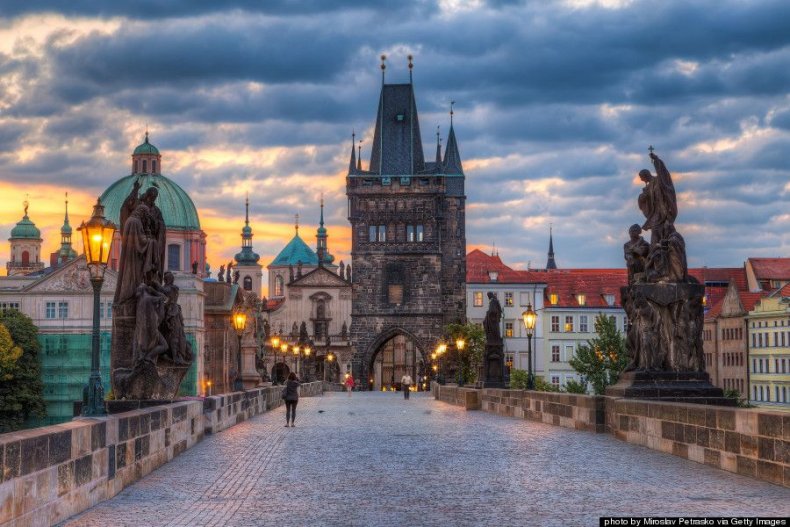 Central Europe was, for many centuries, a playground for empires. The trio of Austria, the Czech Republic, and Hungary - bristling with belle epoque charm, stunning countryside, and cutting-edge culture - have, in the 21st century, become an increasingly popular multi-trip destination. You can drink up coffee in Prague's startling Cubist cafe (The House of the Black Madonna), before gazing across the fairytale roofs of Budapest's medieval city, the Danube flowing its stately bulk far beneath you. Vienna is one of my favorite European city break destinations - filled with culture, it is unashamedly opulent. A slice of rich Sachertorte leads to a truly eye-opening tour of the State Opera House, which is home to the world's largest repertoire. That's before we mention the stunning Schönbrunn Palace or a cruise down the Danube. Yes, in myth and memory these three countries were once (and remain) the homelands of Franz Kafka and Dracula; adding a pinch of magic to the vibrant reality of this most refined of regions.
SLOVENIA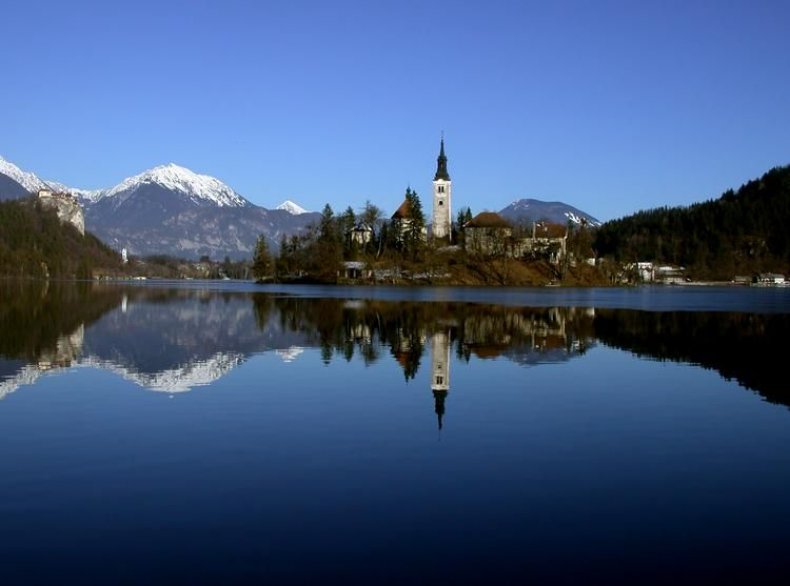 Nestled between the great, white wall of the Julian Alps and the dramatic gorges of the Balkans, Slovenia has gradually muscled up its appeal to foreign travelers. Not only is it eye-wateringly beautiful, but it's also a blossoming center for gastronomic experimentation. These days, it's famous for its focus on locally-sourced produce that easily rivals the food found in its more popular neighbors. Wines, cheeses, oils, truffles, and seafood are what set Slovenia apart. Local produce includes dark slabs of Slovenian salami, rich, syrupy marmalades, and the crispness of freshly made pear schnapps. What's more, Slovenia is an absolute and unending delight for fans of the natural world. Areas such as the Logar Valley, in the country's north, boast some of the most spectacular landscapes in Europe - with rolling hills, plunging waterfalls, and rugged cliffs. Similarly, Lake Bled - a small island and church dotted at its center - has that aura of somewhere that is almost too beautiful. You'll spend a lot of time just tipping your head on the side, trying to figure out how this simulation has been created.
GERMANY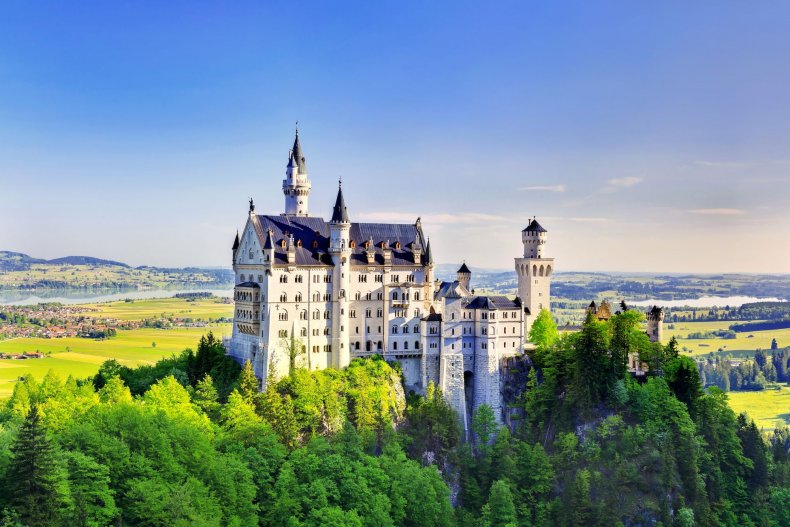 It's easy to forget that, until 1991, Germany was split in two - between the Communist East and the democratic West. In modern Berlin, you can still visit Checkpoint Charlie - a preserved border post that simulates (however cartoonishly) the experience of life under Communism. Once you've done the obligatory crossing, and eyed up some of the remaining sections of the Berlin wall (many have been graced with endlessly fascinating graffiti and murals), you can explore Berlin's huge offering of world-class galleries and mind-boggling museums. What's more, the city is a true home for cool-as-ice cuisine and charming nightlife. Once you've tasted every bite of modern German culture, head to the breathtaking vistas of the Black Forest - via the gateway of verdant Stuttgart (it happens to be one of the greenest cities in Europe). Stepping into the Black Forest itself (forget gingerbread houses), you're met with jaw-dropping landscapes, glassy lakes, and rolling tree-covered hills. It's one of the most popular holiday destinations for Germans in their own country, and for good reason. You'll also be no more than a drive away from the stunning Castle Neuschwanstein. Once home to King Ludwig II, this fairy tale castle was the inspiration for Walt Disney's interpretation of a European castle - a sort of real-life origin story of the famous fortification in Florida's Disneyland. Rest assured, there's nothing touristy about the experience - you feel like you've walked, alone, to the rarefied tip of the world.
And that will take you full circle - from Communism to monarchical splendor. Feeling nostalgic yet?
Tom Marchant is the owner and co-founder of The Black Tomato Group, the parent company of the travel brands Black Tomato and Epic Tomato.