Pictures: U.S. 'Dragoon Ride' Convoy Prompts Mixed Reactions in Eastern Europe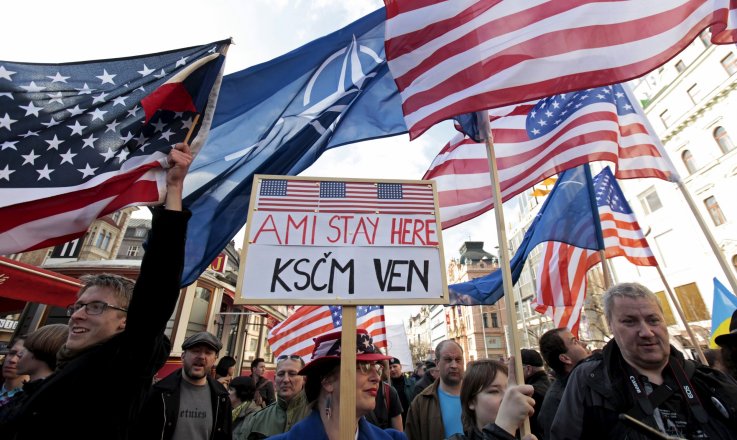 A U.S. army convoy that has been making its way through eastern Europe, passing through Lithuania, Estonia and Poland as it makes its way back to a base in Vilseck, Germany, where it is due to arrive tomorrow.
Known as Operation Dragoon Ride, the trip will take them on a 1,100 mile journey through six countries, with the convoy being made up of 120 armoured vehicles, accompanied by over 500 American soldiers.
The idea of the parade came from the U.S. army commander in Europe, Lt. Gen. Ben Hodges, who intended it to be a show of strength from the NATO military.
So far there has been a mixed response to the appearance of the armed U.S. vehicles. Whilst some welcome the soldiers with banners and American flags, others gather to protest the arrival of the convoy, such as supporters of the Communist Party in the Czech Republic and civic groups like the 'No to the Bases' initiative, who campaign against the permanent U.S. military bases in the country.