10 Easy, Last-Minute Halloween Costumes for 2021: From 'Squid Game' to AOC's Met Gala Look
Stuck for what to wear this Halloween? Thankfully there are always a few easy, crafty ways to pull something together at the last minute.
Whether you're looking to make your own pop-culture inspired outfit or want a fully put together costume that's tried and tested, there's something for you.
Here's what you can do.
10 Easy, Last-Minute Halloween Costumes
1. Squid Game
TikToker Morgan James shared a genius way, which can also be viewed here, to craft your own Squid Game inspired Halloween costume without having to break the bank.
First you need a black basket, like these available as a pack of 10 for $10.88 on Amazon, so your friends can get in on the fun too.
Cut out a paper triangle and stick it to the front.
All you need now is a red hoodie like this one, available from $17.99 on Amazon. Then, put the basket in front of your face, and pull the strings of the hood to hold it in place.
2. A Witch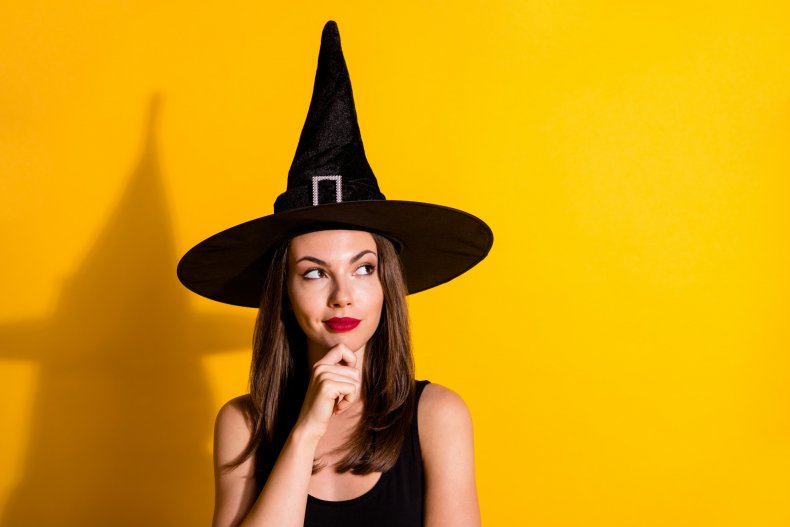 If you're really stuck, why not go traditional and dress as a witch?
This witch accessory pack comes with everything you need for $19.99.
3. AOC's Tax The Rich Dress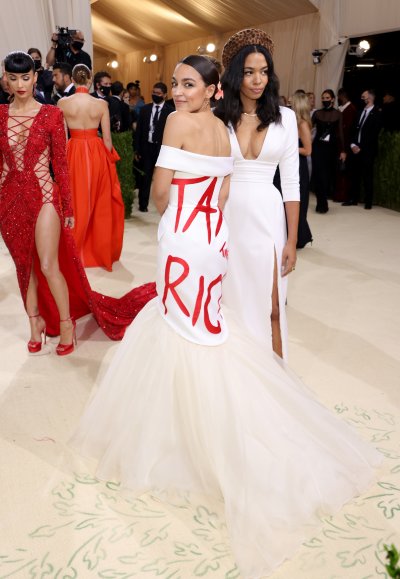 Representative Alexandria Ocasio-Cortez turned heads at the Met Gala with a political statement on her dress.
You can easily grab all the attention this Halloween by copying or parodying her look.
This off-shoulder white dress from Amazon is available from $17.99.
Grab some red fabric paint like this one from $3.99 and paint your message on the back.
4. A Vampire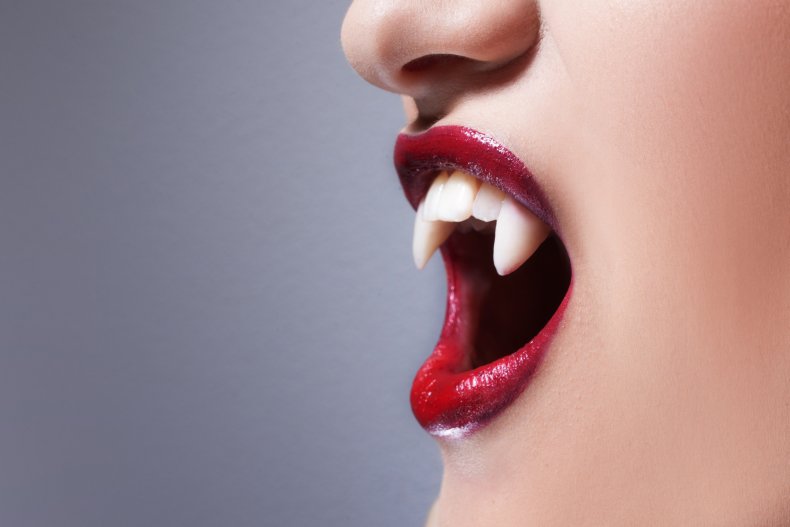 For another easy costume, channel your inner Edward Cullen and go as a vampire.
To create this, all you really need is some fangs like these on Amazon for $7.99 and a little fake blood.
5. Dogecoin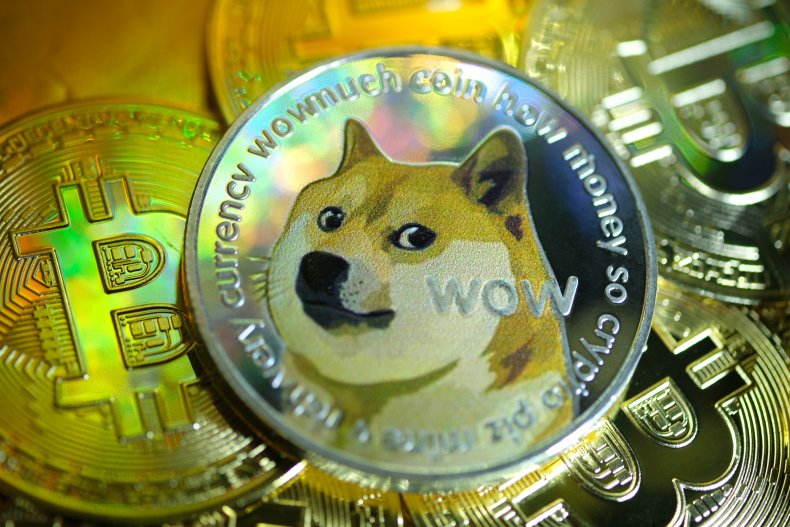 2021 saw interest in cryptocurrency spiral, so much so that all it took was a few errant tweets from Elon Musk to send the markets crazy.
Dogecoin, which started out as a meme, has somehow managed to make a few people a lot of money.
You can dress up as the joke currency with just a Dogecoin T-shirt, like this one from $6.95, and a hilarious Shiba Inu mask for $18.99.
6. Jeff Bezos in Space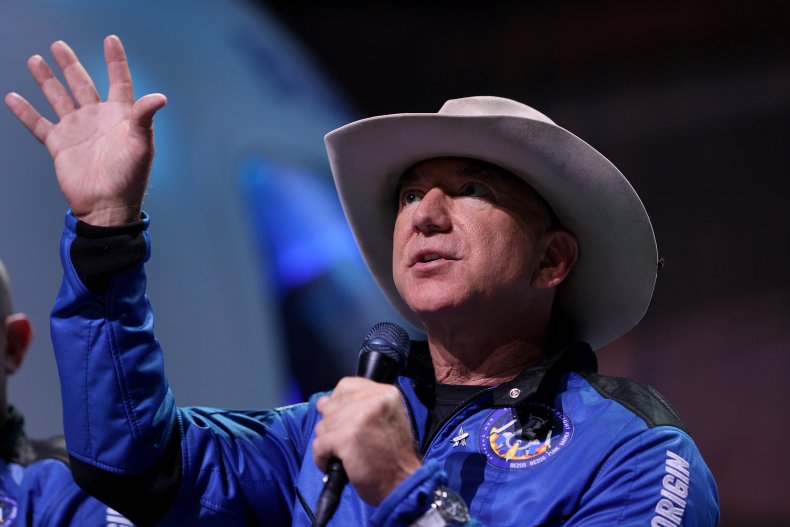 Jeff Bezos' outfit for his press conference after a brief trip to space was certainly an interesting choice.
It's also one you can easily recreate this Halloween.
All you need is a blue jumpsuit like this one for $25.99 and a cowboy hat like this one for $12.95.
7. A ghost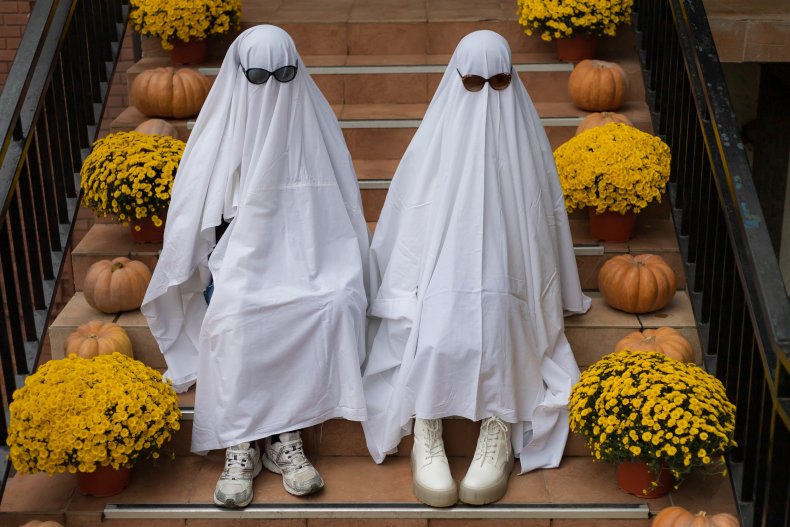 If you want to be really lazy and last minute with your costume, you can take it back to your childhood and turn a white sheet into a ghost costume.
All you need to do is drape it over your head and cut out some eye holes and you're done.
8. The Mona Lisa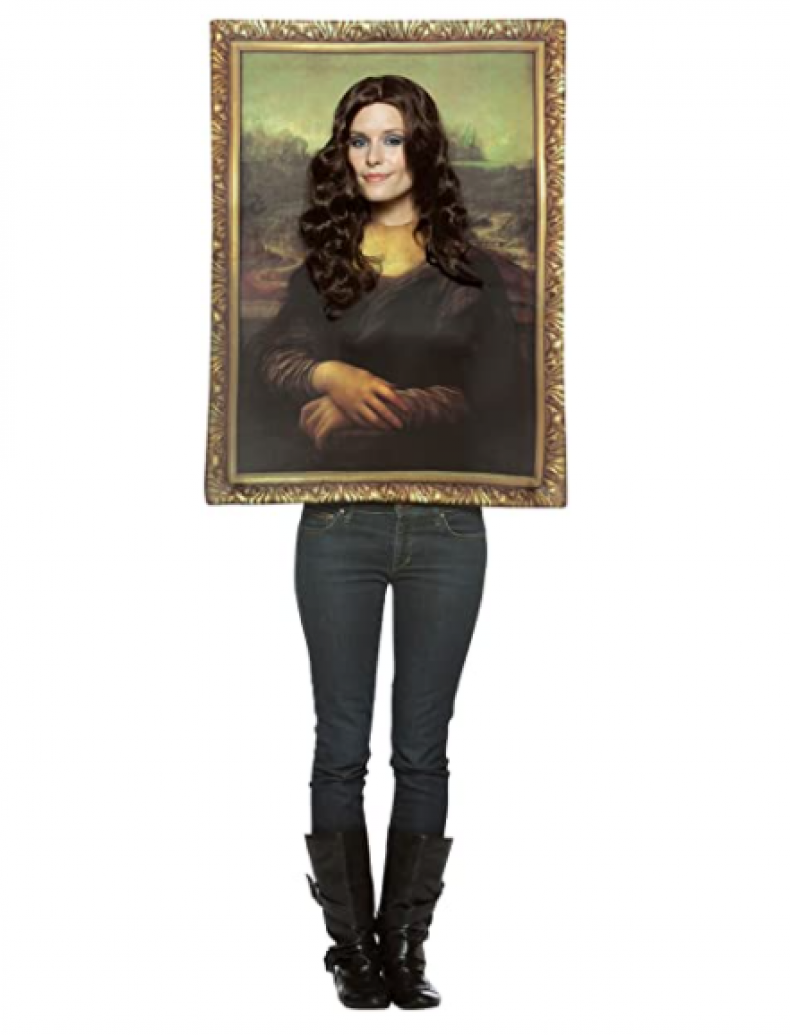 Amazon's Mona Lisa costume is equal parts hilarious and easy.
All you need is this painting head and nothing else.
9. Cher from Clueless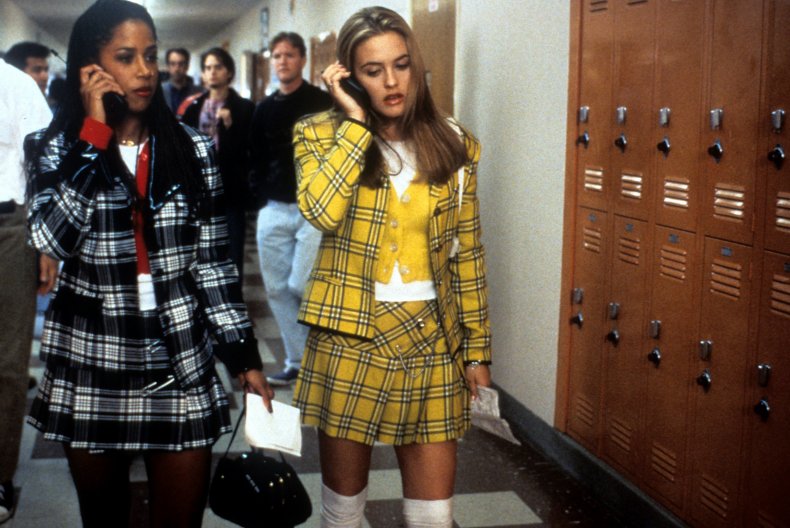 As if you wouldn't want to dress up as Cher from Clueless!
Amazon has got you covered with a fully put together costume available for $49.99.
10. A Pink Lady from Grease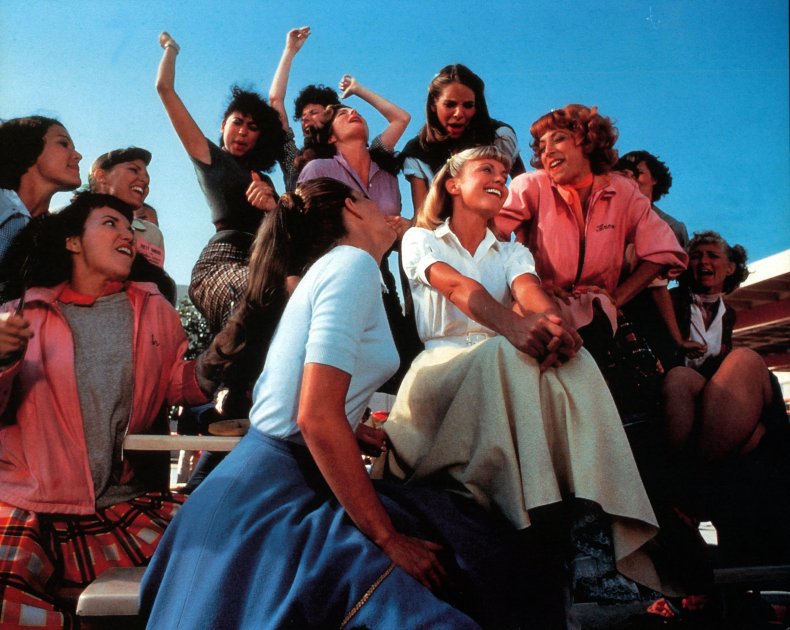 You better shape up, because you need a costume.
Thankfully, Amazon has delivered yet again with an easy accessory pack to transform yourself into a Pink Lady from the movie Grease for just $34.89.
Newsweek may earn a commission from links on this page, but we only recommend products we back. We participate in various affiliate marketing programs, which means we may get paid commissions on editorially chosen products purchased through our links to retailer sites. Prices are correct at the time of writing this article.