They say you shouldn't take your work with you on holiday—but one off-duty pilot couldn't resist the temptation.
Michael Bradley was waiting with his wife and child at England's Manchester Airport on Sunday when he heard that the departure of his easyJet flight was late as a backlog of delays meant there was no captain available.
Keen to get to Alicante for his Spanish vacation, the pilot called up the airline, which he worked for, and offered his services out of hours, London's Evening Standard reported.
Footage that was shared on social media shows Bradley standing at the front of the plane dressed casually, explaining the situation.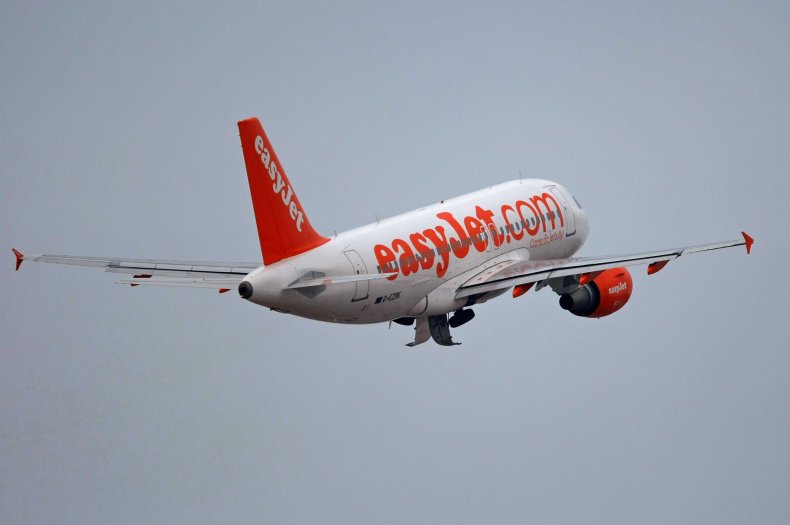 "I phoned up easyJet and said 'Hiya, I'm standing in the terminal doing nothing. I have got my license with me... I have got my ID with me and I'd very much like to go on holiday and if you need a favor I'm standing here ready to go.
"They said: 'We'll phone you back.' Thirty-eight seconds later they phoned me back and said: 'Please, please pretty please with a big cherry on top, can you fly the airplane to Alicante'?
"So if you're alright for one of your pilots to look like this today, we'll go to Alicante," he said as the other passengers burst into applause.
Passenger Michelle Hannah Potts posted footage of Bradley on Facebook and praised his actions.
She wrote: "Get to the airport and our flight is delayed a couple of hours... get to boarding and asked the guy at the desk what's going on he said ′ oh your pilots gone missing but a guy that's going on your flight is going to fly the plane 'REALLY CASUALLY!!!
"Luckily the guy was actually a pilot!! probably would of been cancelled if it wasn't for him! Legend."
An easyJet spokesman said that the flight had been delayed because of the knock-on effects of the French air traffic control failure on Sunday.
The spokesman also said the incident was "exceptional," adding that Bradley was legally permitted to fly and he was well-rested after taking four days off.
"We are grateful to one of our pilots who was traveling on holiday from Manchester to Alicante on September 2 with his family and volunteered to operate the flight.
"This meant customers could get to their destination and shows the commitment and dedication of our crew.
"This is fully in line with regulations as he had his license and ID with him. Safety is always our highest priority."