Eat, Drink and Read 'Ulysses' in Merriment: What to Do on Bloomsday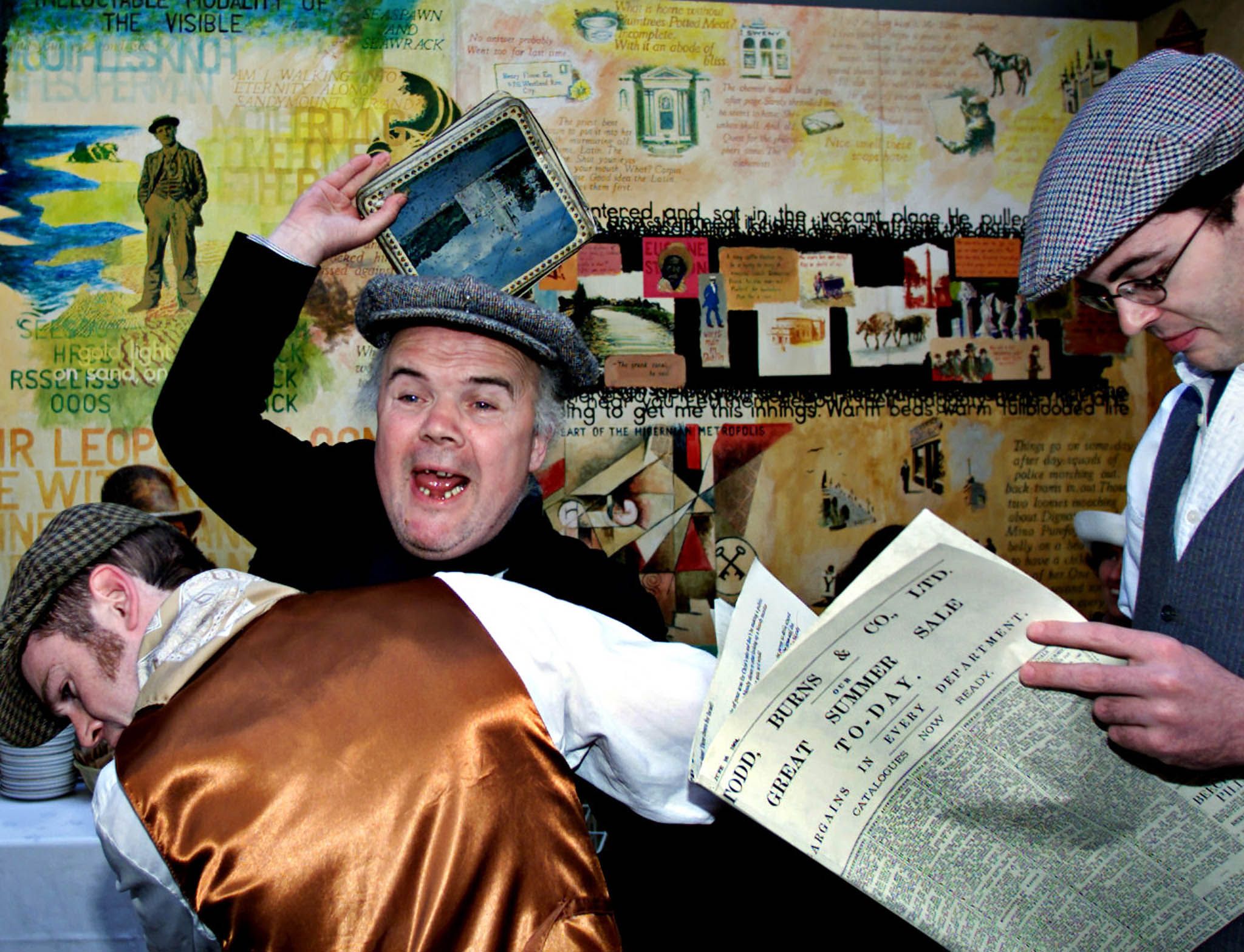 "History," James Joyce wrote in his magnum opus Ulysses, "is a nightmare from which I am trying to awake." That hasn't stopped bookworms and surly Joyce fanboys alike, though, from celebrating Bloomsday, an event that commemorates the very day depicted in the gargantuan novel, June 16, 1904.
The holiday draws its name from Ulysses's protagonist, Leopold Bloom, who in the novel embarks on a daylong exploration of Dublin's alleys and avenues, an odyssey depicted in hour-by-hour detail. Bloomsday, celebrated worldwide, honors Ireland's most famous literary export with Joyce look-alike contests, picnics where the giblets and gizzards and stuffed roast hearts are abundant, and readings.
In the words of The Paris Review's Jonathan Goldman, Bloomsday "can be stately and meticulous or raucous and chaotic—or, somehow, all of the above."
It's ironic that Ireland's most famous export often complained about his native nation, once calling Dublin "the city of failure, of rancor and unhappiness" in a 1909 letter to a friend. Nonetheless, people in the Irish city, who have been celebrating Bloomsday since 1954, are tracing Bloom's famous journey with over 40 events today. From walking tours cribbed directly from Ulysses, to conversations with the likes of Stephen Fry, to popping by for a Gorgonzola sandwich and glass of Burgundy at Davy Byrne's Pub, the possibilities for merriment are limitless.
In Oslo, Norway, the Ibsen Museum is offering lectures about Joyce from Joyce scholars. Of course, Joycean-era fashion is encouraged.
This year, the red-light district of Auckland, New Zealand, did away with its traditional three-hour musical cabaret show featuring scenes from Ulysses. According to the Guardian, the event ceased because last year actress Lucy Lawless, who was reading Molly Bloom's soliloquy, and the crowd got a bit too rowdy: "By the time of the soliloquy, the audience was pretty liquored up as Lawless had whacked a thousand bucks down on the bar for Guinness and shots. One of the cast [members] reported he'd been outside having a smoke when a punter burst out into the street hollering, 'They're giving away beer in there!'" So this year they opted to just sing a few songs and (maybe) pound a little less Guinness.
Stateside, New Yorkers can skedaddle to Symphony Space for an interactive performance of Ulysses's greatest hits. Several cities, including Washington, D.C., and New Orleans (as well as Buenos Aires, Argentina), are conducting ambitious "marathon readings" of the 783-page beach read, according to NPR. Stalwart drinkers in the city of Philadelphia can clink glasses of O'Hara's Irish Stout, tuck into an Irish breakfast of mutton kidney and listen to the McGillin's Old Ale House's annual reading of Ulysses. The city of Brotherly Love has a bit of Joyce fever: The original Ulysses manuscript resides at its Rosenbach Museum, and a weeklong festival with performances and a "crash course" in dissecting the book has been going on for the past 23 years. "Love loves to love love," indeed.
The true beauty of Bloomsday, though, is how different lives intersect when people meet on common literary ground, tracing Bloom's—and by association, Joyce's—journey. Joyce, who chose the date because it was the day when he first went on a long stroll with Nora Barnacle, the love of his life, fittingly wrote, "Every life is in many days, day after day. We walk through ourselves, meeting robbers, ghosts, giants, old men, young men, wives, widows, brothers-in-love. But always meeting ourselves."